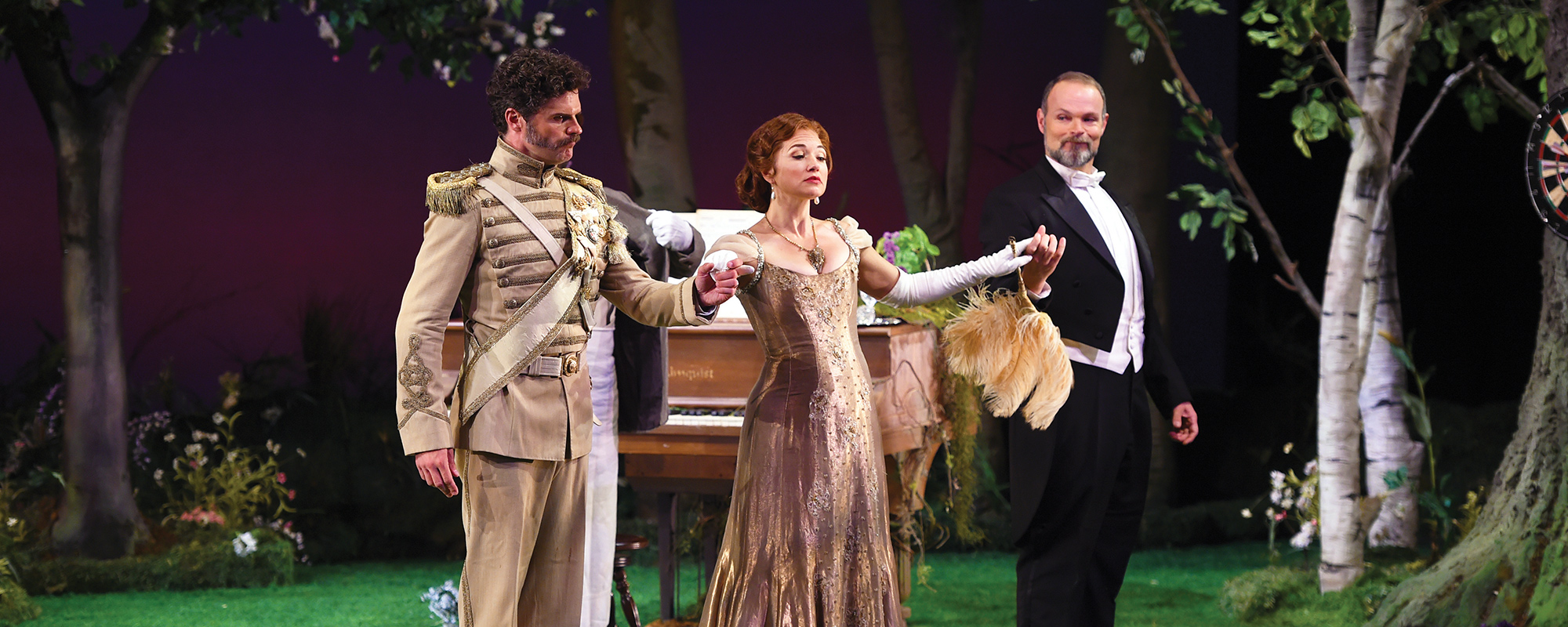 "World-class opera grows tall and proud in the Corn Belt." - Chicago Tribune (2017)
Experience world-class opera in one of the most unique and intimate theaters in the nation. Every seat in our 467-seat theater is closer to the center of the stage than the first row at the Metropolitan Opera, bringing you up close and personal with the powerful drama on the stage. If you have never attended a DMMO production before, we hope you'll make this the year you discover us for the first time. Our exhilarating 2018 Season features a show for everyone, from the first-time opera goers to the seasoned connoissuer.
Read the 2018 Single Ticket Brochure!
Did you know you can save up to 25% by ordering a season subscription?
Subscribe now >

If you have questions please contact our Box Office at 515-961-6221 or email Dennis, our Patron Services Manager, at dhendrickson@dmmo.org.

Shuttle Service
Sunday, June 24, 2018
Tuesday, July 3, 2018
Thursday, July 5, 2018
Sunday, July 8, 2018
Get tickets >