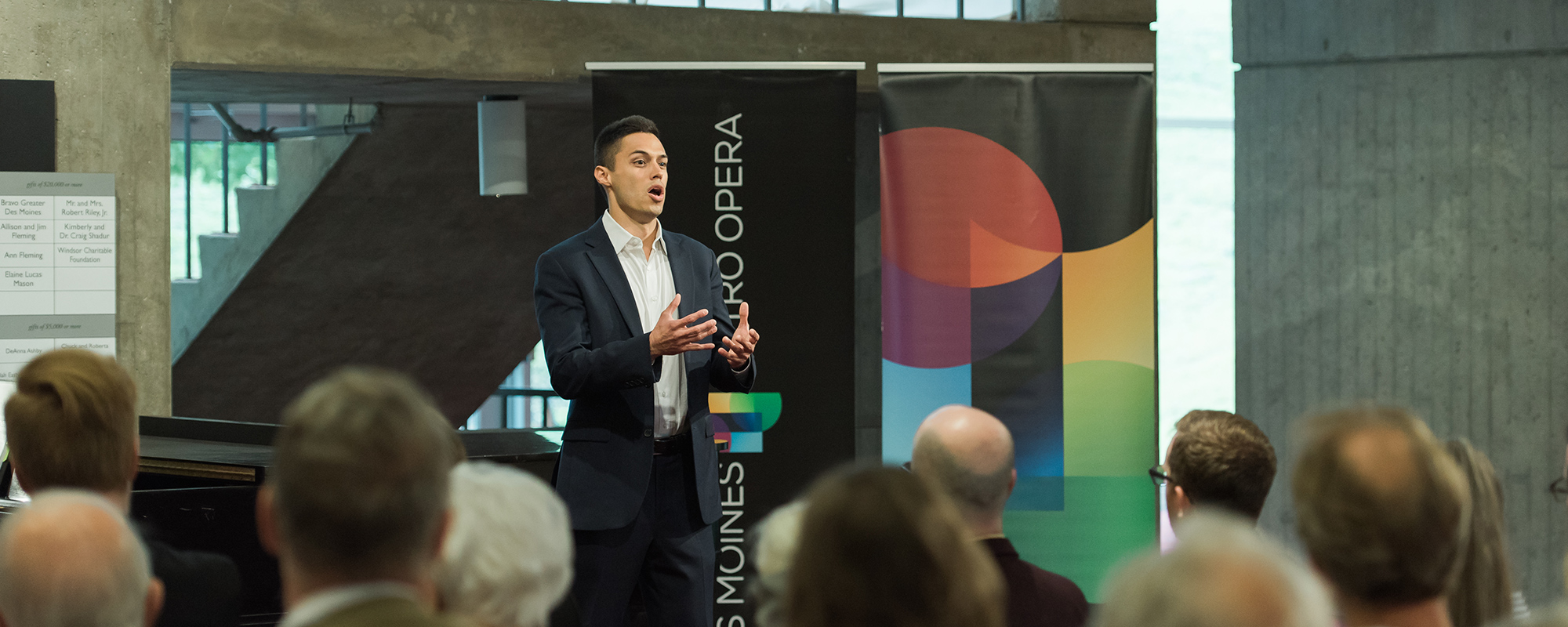 Celebrating its 46th year during the 2020 season, Des Moines Metro Opera's Apprentice Artist Program is a comprehensive career training program that bridges the gap between academic studies and a professional career in opera for some of the brightest and best talents in America. It is one of the oldest, largest and most respected programs of its kind in the United States.
Death by Aria
Saturday, May 30, 2020 at 6:30pm
Catch all 40 members of DMMO's 2020 Apprentice Artist Program as they sing their signature arias at the inaugural concert of the Festival Season!


Blank Performing Arts Center
513 North D St, Indianola
FREE. NO RESERVATION REQUIRED.
Stars of Tomorrow
Wednesday, July 15, 2020 at 7:00pm
Sheslow Auditorium, Drake University
Tickets: $25/adults, FREE/students
Discover opera's rising stars at one unforgettable concert! Chosen from over 1,000 applicants and live auditions in New York, Chicago, Houston, Cincinnati and Des Moines, the 40 members of our Apprentice Artist Program take the stage for one-night only to perform opera's greatest duets, trios and ensembles alongside our acclaimed Festival Orchestra.

Order tickets >