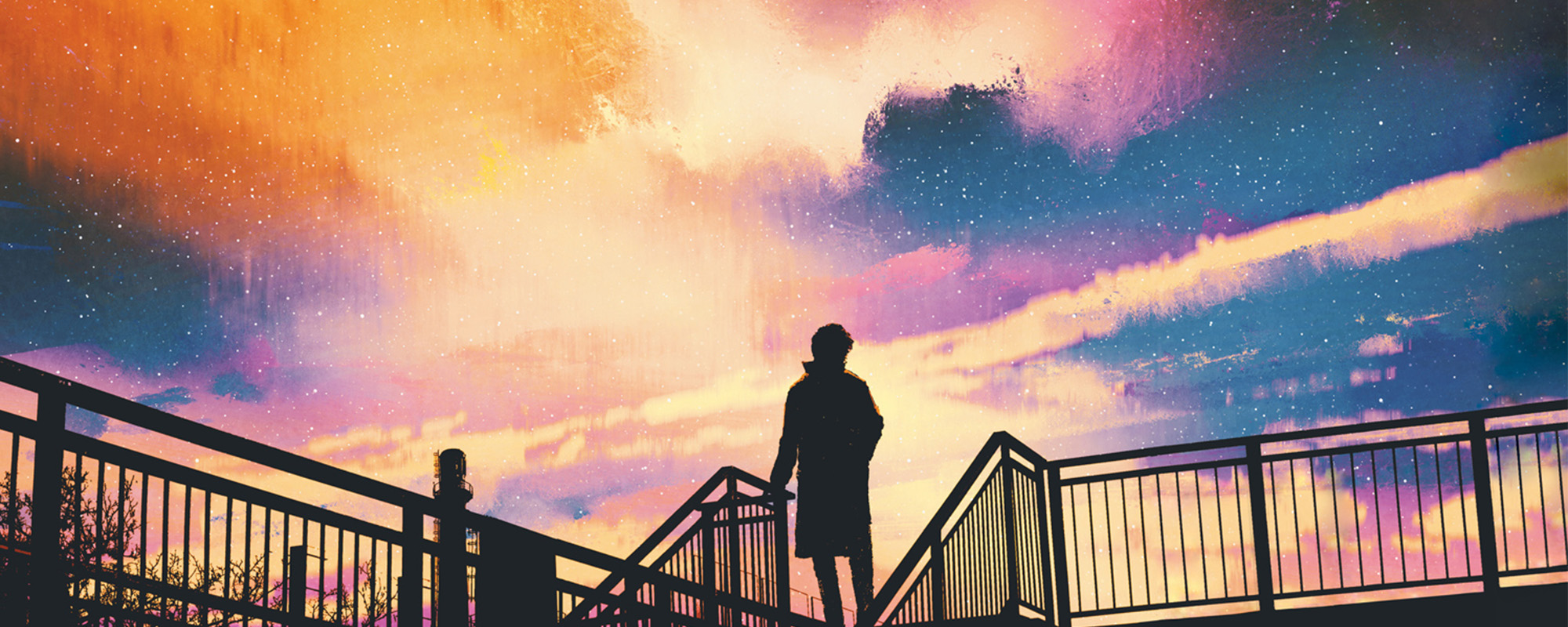 As One
Friday

NOVEMBER 17

7:30 PM

Saturday

NOVEMBER 18

7:30 PM

Sunday

NOVEMBER 19

2:00 PM
BUY TICKETS
IDENTITY. AUTHENTICITY. COMPASSION.
As One tells the story of a transgender woman named Hannah. Over the course of 15 songs, the audience will experience Hannah's challenges growing up in a small town, her struggles with family, her discovery of a larger LGBTQ community and her inspiring journey of becoming true to herself.
Inspired in part by the life experience of award-winning filmmaker Kimberly Reed and her film Prodigal Sons, As One's rich libretto, evocative melodies and lush harmonies make it a heartfelt and truly unforgettable work. Baritone (and Milford, IA native) John Moore and mezzo-soprano Elise Quagliata shared the role of Hannah in this production.
This production ran November 17-19, 2017 at the Stoner Theater in downtown Des Moines. Each performance was followed by a talkback session facilitated by One Iowa and Transformations Iowa and featured reflections from LGBTQ Iowans alongside members of the cast and creative team.
Presented as part of DMMO's 2nd Stages Series.
MUSIC AND CONCEPT BY
Laura Kaminsky
LIBRETTO BY
Mark Campbell and Kimberly Reed
PREMIERED
September 2014
American Opera Projects
SUNG IN
English (with English supertitles)
COMPANY PREMIERE
Synopsis
Part I
In "Paper route," Hannah rides around her suburban neighborhood delivering newspapers and revels in her more feminine impulses. Her youthful challenges in conforming to gender norms are related in "Cursive," "Sex ed," "Entire of itself " and "Perfect boy"—in such disparate subjects as handwriting, sex, a John Donne poem, and exemplary male behavior. However, in "To know," she discovers that she is not alone in the world and seeks understanding about herself at a local library.
Part II
During her college years, Hannah struggles with her bifurcated existence in "Two cities," but also encounters the joy of being perceived as she wishes in "Three words." In "Close," she has made the decision to undergo hormone therapy and briefly suffers its vertiginous effects before feeling at one with her own body. "Home for the holidays," "A christmas story" and "Dear son" all occur around the Christmas season and relate Hannah's growing distance to her family and her past, which is countered by an immediate connection with a stranger in a local café. In "Out of nowhere," Hannah escapes a harrowing assault that prompts her to find a link to the larger trans community and end her self-imposed alienation. Reacting to the conflicting voices in her head, she finally resolves to escape in the fragment, "I go on to…"
Part III
"Norway." In this extended aria, Hannah finds, in Nature, solitude, and self-reflection, the simple yet surprising equation that will help her achieve happiness.