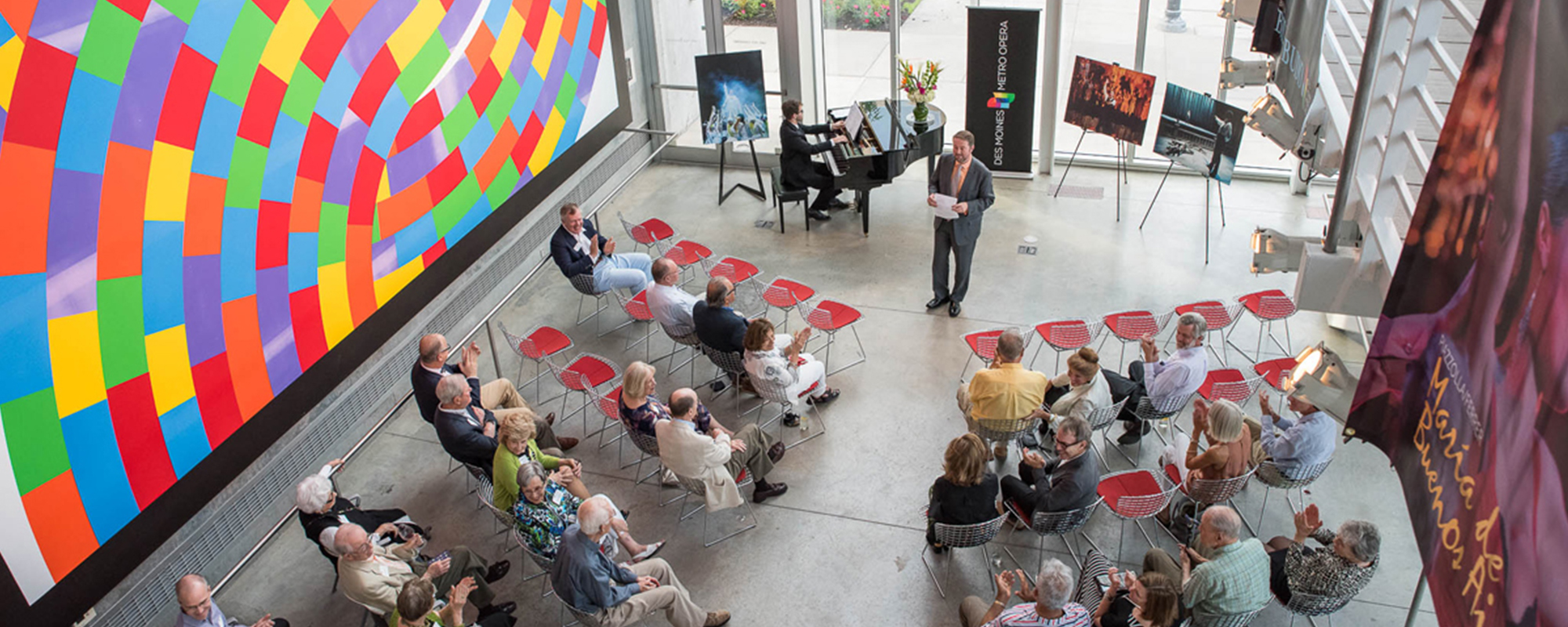 Michael Egel, General and Artistic Director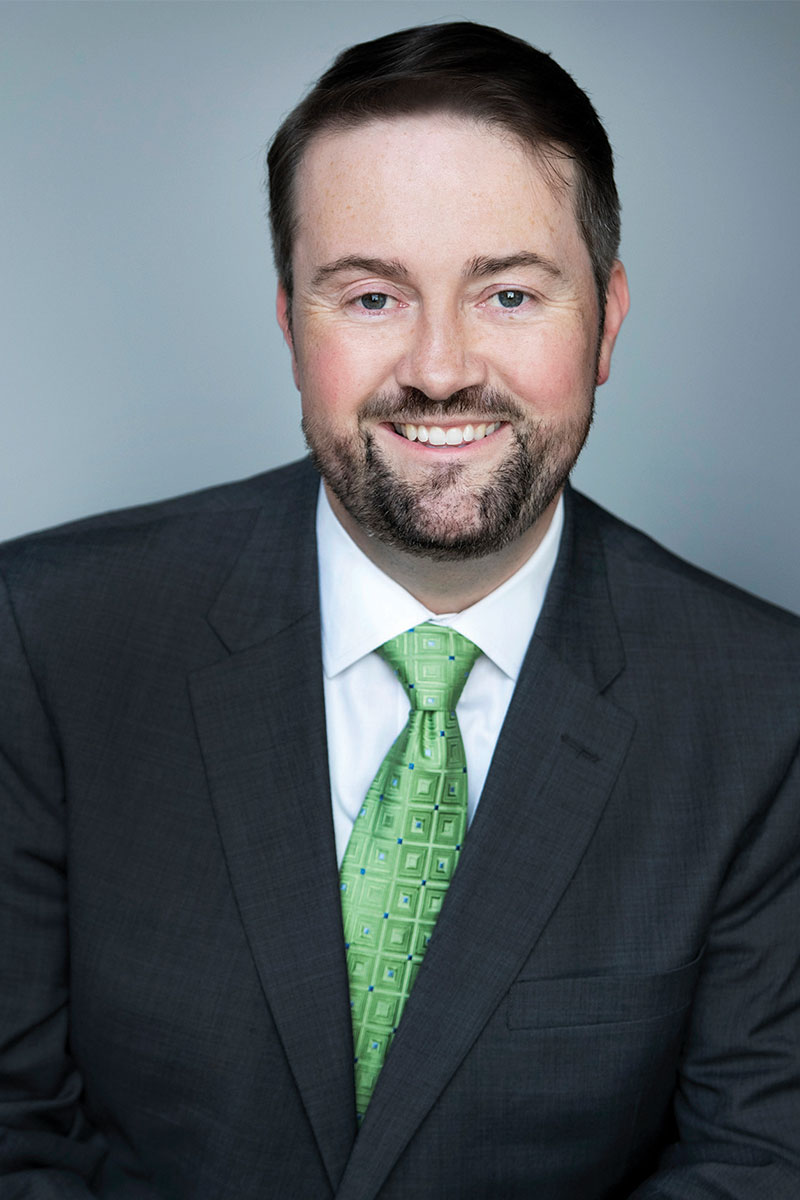 Michael Egel of Indianola, Iowa, was appointed General and Artistic Director of Des Moines Metro Opera in 2013 and Artistic Director in September of 2010. He previously served the company as the Artistic Administrator/Director of Education from 1999-2010. He joined the Summer Festival staff in 1994 and marks 25 consecutive seasons with the organization in 2018.
Egel's responsibilities include both artistic direction and overall management—specifically, the areas of strategic planning, opera production, fiscal stewardship and community, donor and board relations. He works closely with the year-round staff in the day-to-day operation of the organization and with the festival production and artistic teams on the creation of the Summer Festival Season. During his tenure, the company launched the 2nd Stages Series, a new performance initiative designed to engage new audiences, promote strategic collaborations, increase revenue and create a platform for innovation by focusing on new works and contemporary subject matter. Partnerships within this initiative have included One Iowa, Transformations Iowa, Camp Dodge, Science Center of Iowa, Greater Des Moines Botancial Garden, Des Moines Art Center and Des Moines Social Club.
Egel is responsible for repertory selection, casting of singers, selecting conductors and stage directors for mainstage productions and oversight of the company's collaborations with creative and design teams for new productions - duties he has held since the 2010 season. During the summer festival season, he coordinates the activities of more than 240 company members. A focus on new productions and expanding the repertory have been hallmarks of his tenure. In 2012 he launched an initiative to present opera titles new to the company and that has since introduced critically acclaimed new productions of Eugene Onegin, Elektra, Dead Man Walking, Le Comte Ory, Jenůfa, Orphèe et Eurydice, A Little Night Music and Billy Budd to Summer Festival Season audiences. This season, Flight and Rusalka will be added to the list.
Egel has also been responsible for a renewing the Company's relationships with broadcast partners such as Iowa Public Radio and Iowa Public Television. With the latter, three of five broadcasts since 2013 have received Regional Emmy Award nominations, with 2016's Manon recognized with an Emmy win for Best in Regional Arts and Entertainment Programming.
His education credentials include a Bachelor of Music in Performance and Education from Simpson College and a Master of Music from the University of Memphis. In March 2011 he was named to the Des Moines Business Record "Forty under 40" which serves to identify young leaders making an impact in the Greater Des Moines Area. He was recently selected as a member of the Greater Des Moines Committee, which is comprised of Central Iowa's highest ranking business leaders, and was named the 2014 Distinguished Alumnus of the Theta Lambda Chapter of Lambda Chi Alpha at Simpson College. Under his leadership, the company received the 2015 Bravo Greater Des Moines Encore Award for Organizational Excellence. He has served frequently as an adjudicator for the Metropolitan Opera's National Council Auditions and was elected by his peers to serve on the Board of Directors for Opera America, the national service organization for the field of opera.
David Neely, Music Director and Principal Conductor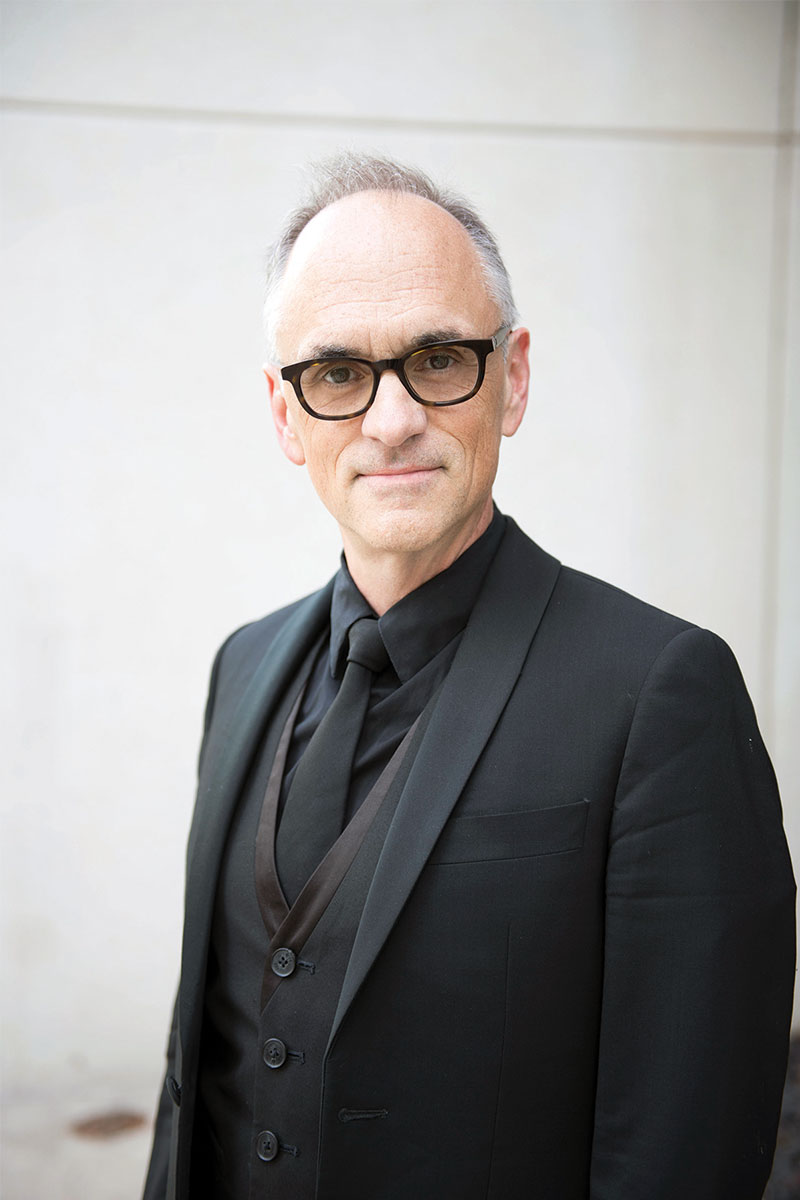 David Neely maintains an active professional performing and teaching schedule in operatic and symphonic settings and receives consistent critical praise for his expressive, polished performances in a wide range of musical styles.

His stage repertoire encompasses some 95 productions conducted in the United States and Europe. American highlights include over 19 productions with Des Moines Metro Opera (most recently Turandot and Billy Budd), numerous returns to Sarasota Opera (recently Poulenc's Dialogues of the Carmelites, Tiefland), and returns to Indiana University Opera Theatre (Dead Man Walking, Florencia en el Amazonas, It's a Wonderful Life).

Internationally, he has appeared with the opera houses of Bonn, Halle, Dortmund, St. Gallen, Saarbrücken, Coburg, Kaiserslautern, Bielefeld, and the Eutin Festival. Symphonic appearances include concerts with the Portland Symphony Orchestra, Eutin Festival Orchestra, Bochum Symphony, Dortmund Philharmonic, Vorarlberg Symphony, Kansas Sinfonietta, as well as the orchestras of the University of Kansas, the Indiana University Jacobs School of Music, Roosevelt University, and the University of Texas at Austin. He has also led festival concerts for the International Double Reed Society and the International Clarinet Association.

Notable recent projects include Jake Heggie and Gene Sheer's It's a Wonderful Life at Indiana University, D'Albert's Tiefland in Sarasota, and the American premiere of David Dzubay's tone poem Sijo. Czech opera counts among his many musical interests. In addition to Rusalka, he has conducted The Bartered Bride, The Cunning Little Vixen and Jenůfa (DMMO 2015).

Neely currently serves on the orchestral conducting faculty of the renowned Indiana University Jacobs School of Music. Previous academic appointments include Director of Orchestral Activities at the University of Kansas, Music Director of the University of Texas' Butler Opera Center, and vocal coach at the Hochschule für Musik Saarbrücken.

Neely is a respected vocal coach and collaborative pianist, and in 2015 accompanied baritone David Adam Moore in a multi-media performance of Winterreise for DMMO's 2nd Stages Series. Upcoming conducting engagements include West Side Story with Atlanta Opera, as well as The Elixir of Love and numerous concerts at the Jacobs School.