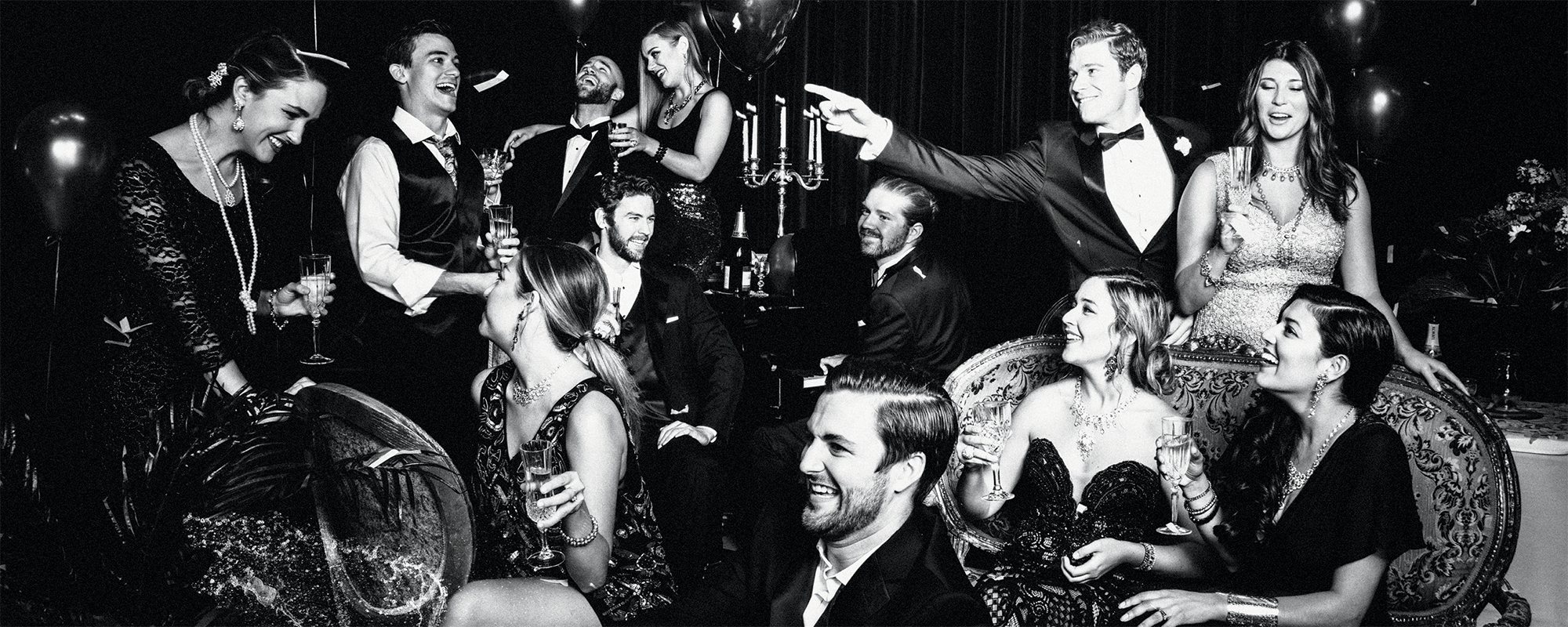 Die Fledermaus
Saturday

JUNE 23

8:00 PM

Sunday

JUNE 24

2:00 PM

Friday

JUNE 29

7:30 PM

Saturday

JULY 7

7:30 PM

Thursday

JULY 12

7:30 PM

Sunday

JULY 15

2:00 PM
BUY TICKETS
DANCE THE NIGHT AWAY
An effervescent and sparkling confection, J. Strauss's beloved operetta waltzes right into your heart with familiar melodies, witty repartee and delightful charm. The cunning Dr. Falke decides to play a joke on his good friend Eisenstein as a little light revenge for a night of carousing gone awry. As his scheme unfolds subplots hilariously pile up, eventually converging at an extravagant masquerade ball hosted by a Russian prince. Deceptions and disguises among friends and lovers give way to affection, laughter, and - as any happy ending should - champagne for all!
Die Fledermaus is the supreme example of Viennese operetta and will make its triumphant return to DMMO's mainstage after a near 30-year absence!
MUSIC BY
Johann Strauss II
LIBRETTO BY
Karl Haffner
Richard Genée
PREMIERED
5 April 1874
Theater an der Wien
SUNG IN
English (with English supertitles)
PREVIOUS PRODUCTIONS
1979; 1989
Creative/Cast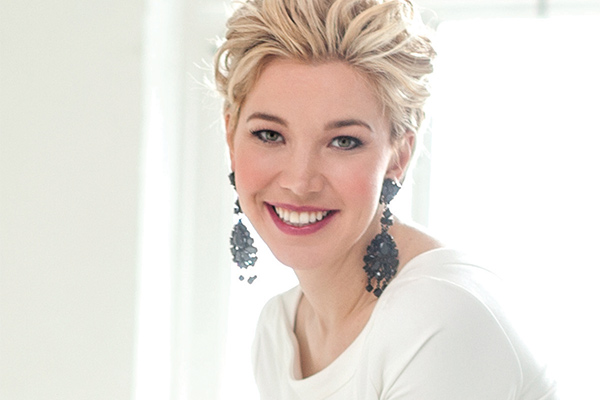 Susannah Biller
Rosalinda
View Website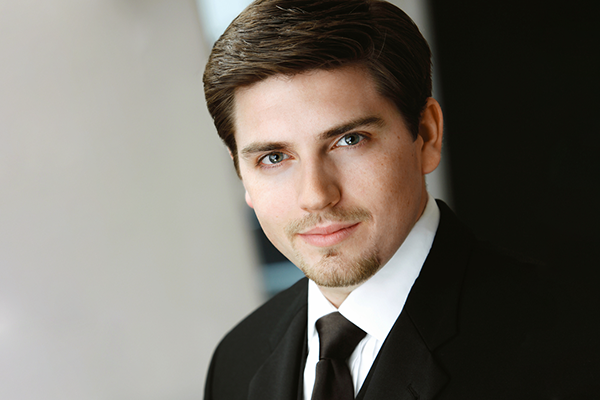 David Pershall
Eisenstein
View Website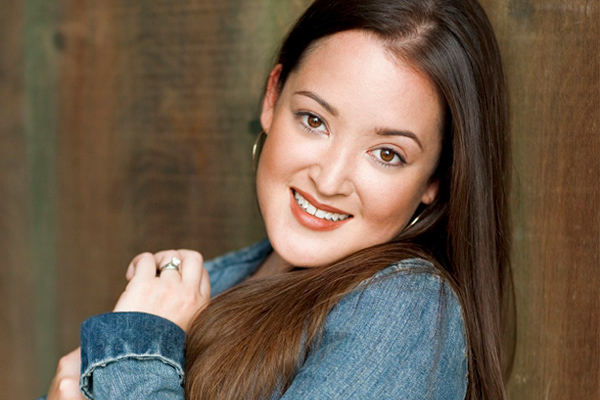 Anna Christy
Adele
View Website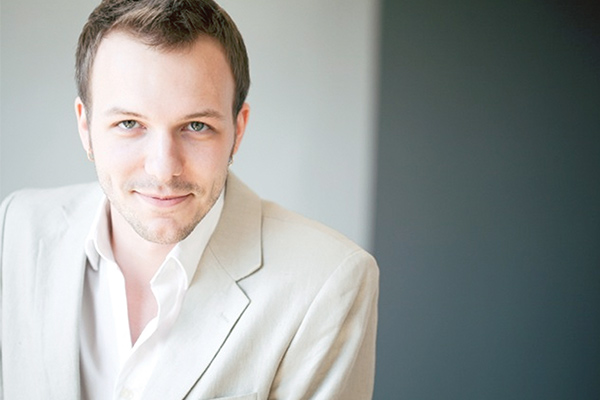 Taylor Stayton
Alfred
View Website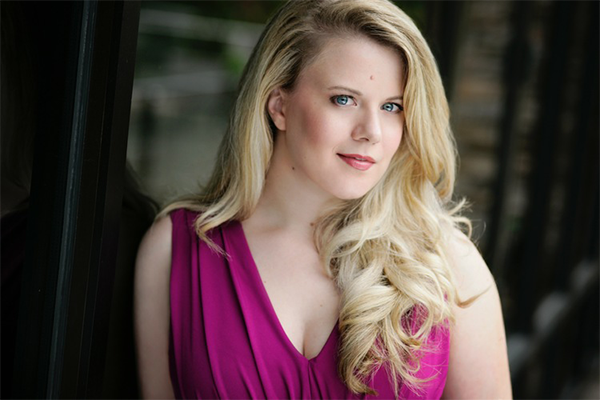 Sarah Larsen
Prince Orlovsky
View Website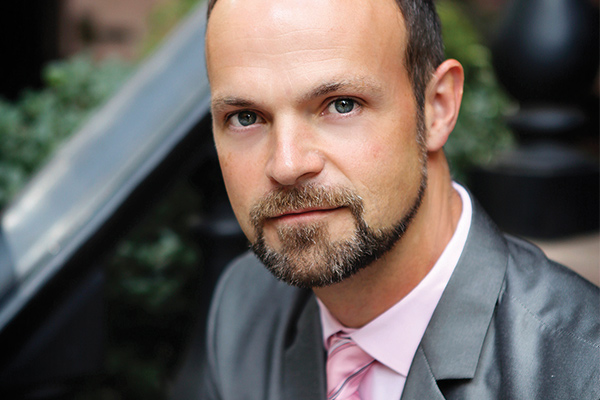 Troy Cook
Dr. Falke
View Website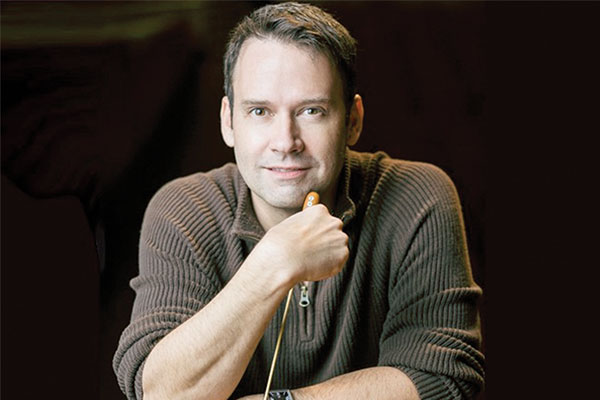 Robert Moody
Conductor
View Website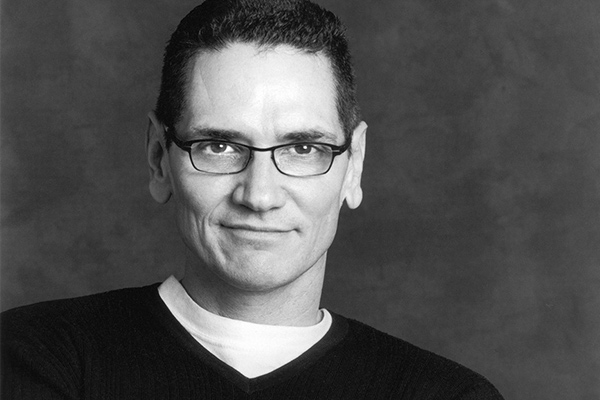 David Gately
Director
View Website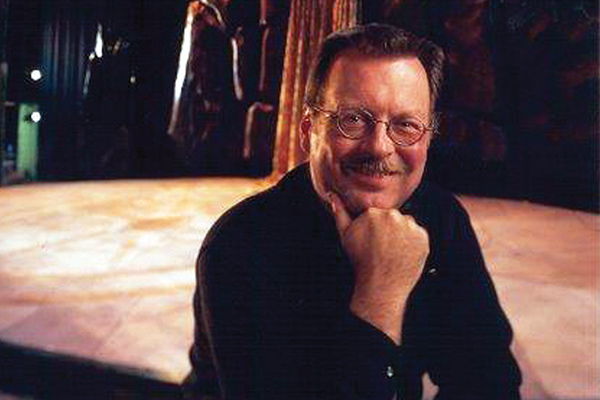 R. Keith Brumley
Scenic Designer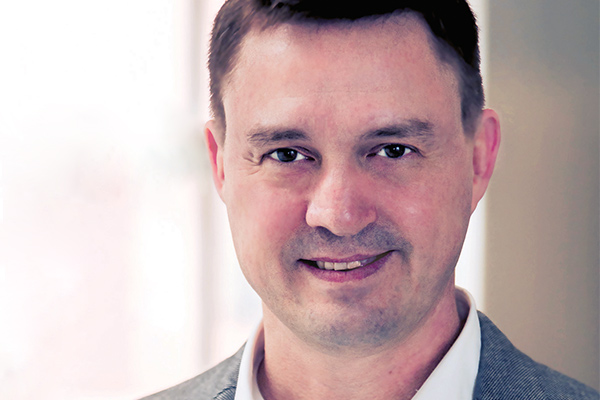 Barry Steele
Lighting Designer
View Website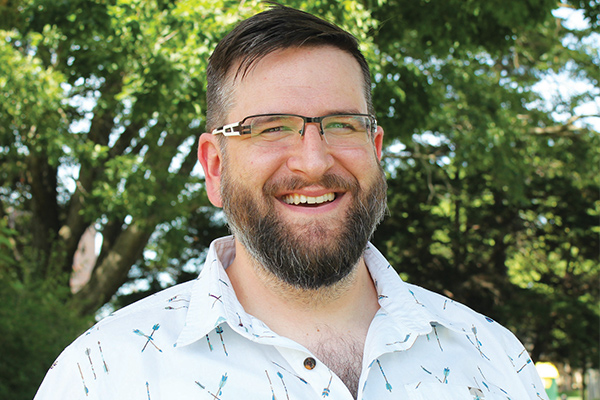 Jonathan Knipscher
Costume Designer
View Website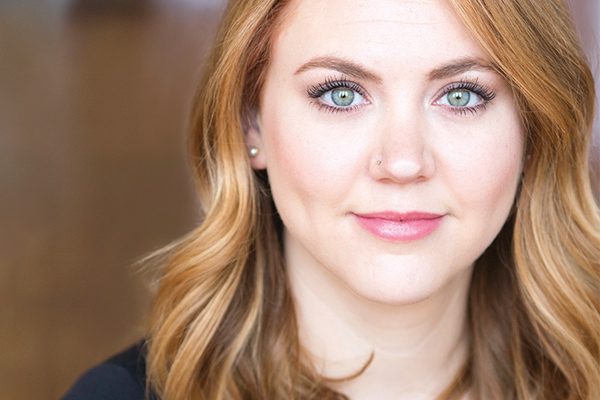 Brittany Crinson
Wig and Makeup Designer
Synopsis
ACT I
Vienna, New Year's Eve, 1899. Outside the Eisensteins' apartment, the tenor Alfred serenades his old flame Rosalinda, who is now married to Gabriel von Eisenstein. Adele, Rosalinda's chambermaid, wonders how to get the night off to attend a glamorous New Year's Eve ball to which her sister has invited her. She tells her mistress she must visit a sick aunt, but Rosalinda refuses to let her go. Alfred appears and declares his love to Rosalinda, who resists him until he begins to sing. Hearing someone coming, she sends Alfred away, but not before he has convinced her to let him return later. Eisenstein and his lawyer, Blind, arrive from a session in court: Eisenstein has been sentenced to eight days in jail for striking a police officer and must begin his term that very night. He furiously dismisses Blind. His friend Falke urges Eisenstein to delay going to jail until morning and instead join him at the ball, which is being given by the wealthy Prince Orlovsky. Falke tells Eisenstein to bring along his infamous pocket watch to charm the ladies. While Eisenstein changes, Falke invites Rosalinda to the ball as well, telling her that if she comes in disguise, she'll be able to observe her husband flirting with other women. Rosalinda at first doesn't like the idea but changes her mind when Eisenstein reappears in evening dress. She joins Adele in a bittersweet farewell as her husband heads off to "prison." Angry at Eisenstein's deception, she then tells Adele to go see her "aunt" and receives the ardent Alfred. Their rendezvous is interrupted by the prison warden Frank, who has come to arrest Eisenstein. Rosalinda persuades Alfred to preserve her good name by posing as her husband, and Frank carts Alfred off to jail.
ACT II
In the ballroom of Prince Orlovsky's villa, the guests gossip about their host, who has a habit of paying someone to try to make him laugh—usually in vain. Orlovsky doubts that Falke's promised evening of entertainment will brighten his spirits, but proclaims his guests should behave however they want and do anything they like. Adele arrives—to the surprise of her sister Ida, a dancer in a hit musical show, who claims she never invited her. Ida worries Adele isn't classy enough to attend the ball, so they decide to present her as a Russian actress named Olga. Eisenstein enters, posing as a Frenchman, per Falke's instructions. He immediately identifies Adele as his wife's maid, but she laughs him off. Frank is also posing as a Frenchman, and he and Eisenstein become fast friends. Frank is so smitten with Ida and "Olga" that he pretends to be a theatrical producer to impress them. Finally Rosalinda arrives, disguised as a Hungarian countess. Angry to spot her husband flirting with her maid, she sings an impassioned ode to her betrayed homeland. When a smitten Eisenstein starts flirting with her, she manages to steal his pocket watch. Midnight is approaching, and Falke entertains the guests with the story of how he earned the nickname of Dr. Fledermaus: one drunken evening, when he was dressed as a bat for a costume ball, his best friend Eisenstein played a practical joke on him that made him the laughingstock of Vienna. The crowd toasts drink, love, and brotherhood until the stroke of midnight, when the new century begins. The guests dance through the night. As the clock strikes six, Eisenstein, whose attempts to retrieve his watch from Rosalinda have failed, rushes off to jail.
ACT III
Frosch the jailer is vexed by the late arrival of his boss, Frank, and by the nonstop singing of Alfred in cell number 12. Frank finally appears, tipsy and enraptured by memories of his magical evening posing as an impresario. Ida and Adele arrive, per Falke's instructions. Adele hopes Frank might further her stage aspirations. Frank sends them off and then admits Eisenstein, who says he has come to serve his sentence. He is surprised to learn his cell is already occupied by a man who claims to be him and who was found in his apartment with Rosalinda. Blind arrives, claiming he was summoned by the man in cell 12 to handle a case of false arrest. Determined to get to the bottom of the matter, Eisenstein snatches Blind's cloak, glasses, and wig to disguise himself as the lawyer and confront the impostor. At that moment, Rosalinda rushes in. She tries to secure Alfred's release and asks "Blind" to press divorce charges against her errant husband, but is offended when the "lawyer" seems to take Eisenstein's side. Dropping his disguise, Eisenstein accuses his wife of promiscuity, at which point Rosalinda produces his watch. Both lament the impasse at which they've arrived, admitting that divorce would be a shame, since they really do love each other. Falke arrives to gloat over the success of his plan—only to find the couple falling into each other's arms and to discover Adele, Frank, and Frosch happily embarking on new careers. As Falke bemoans that all his efforts were in vain and his life is a failure, Orlovsky arrives with his guests in tow just in time to hear the story—and breaks into hysterical laughter. All sing a final paean to the joys of champagne.
The Music
The overture of Die Fledermaus perfectly captures the spirit of the entire score, because virtually every note of this operetta is inspired by the rhythms of the dances which were wildly popular all over Europe in 1874. Although we think of Strauss as the Waltz King, he was just as prolific in the composition of other dances like the polka and the galop or can can. And in fact there are almost as many polkas in Die Fledermaus as there are waltzes!
But it is the lilt of the Viennese waltz that gives Die Fledermaus its soul and each waltz is fabricated by the composer to match the sentiments of the text. When Alfred invites Rosalinde to drink away their cares as he attempts to seduce her, Strauss accompanies the seduction with a waltz. In Act II, the disguised Eisenstein approaches the similarly disguised Adele, absolutely sure that this woman is his wife's maid; Adele puts him off with the famous waltz, "My dear Marquis".
Strauss's score is infectious, with tunes and rhythms seep into your very soul and carry you away. That is, of course, what the producers hoped in 1874 at the Theater an der Wien when Die Fledermaus premiered. The "Black Friday" Stock Exchange crash had occurred the year before, the Imperial house of Hapsburg was beginning to crumble and already the elements that would bring about the First World War were appearing as microscopic rips in the glittering fabric that was Vienna. Operettas like Die Fledermaus gave contemporary Viennese audiences a way to escape their very real fears about the decaying world around them.