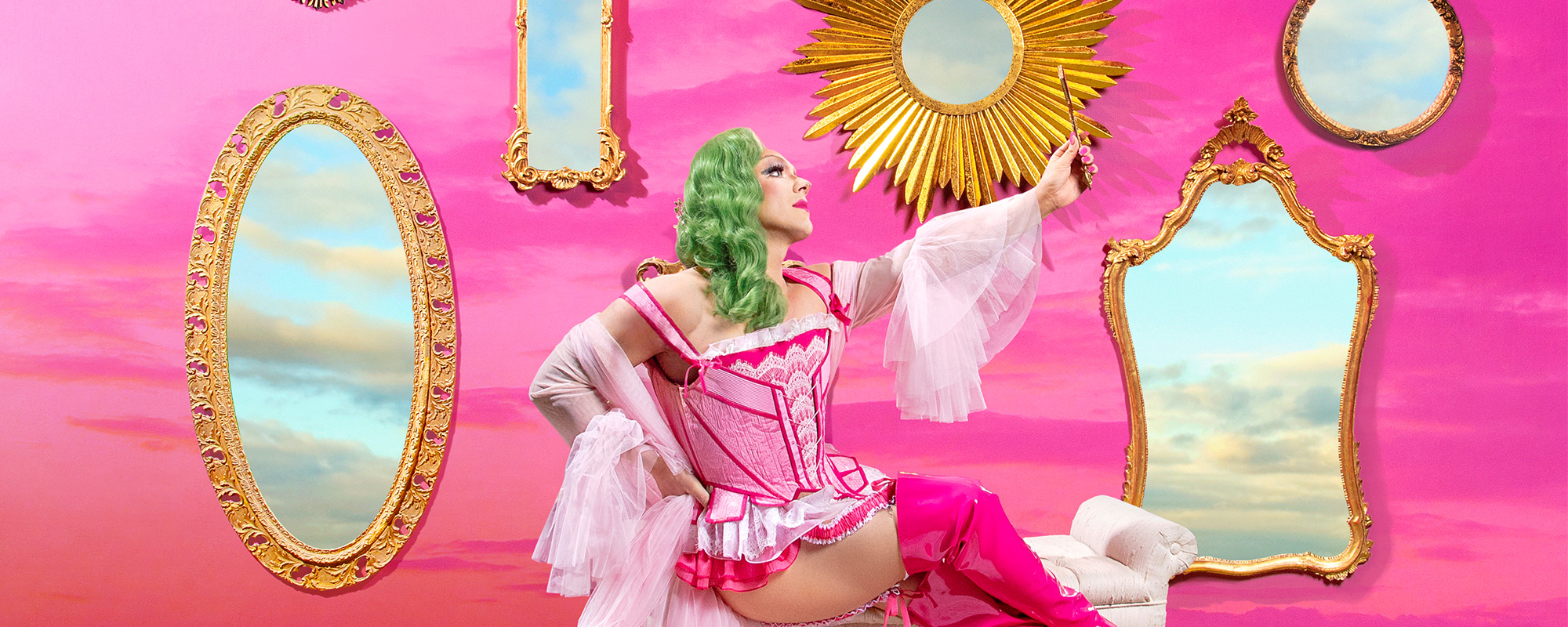 Platée
Saturday

JUNE 27

8:00 PM

Friday

JULY 3

7:30 PM

Sunday

JULY 12

2:00 PM

Friday

JULY 17

7:30 PM
BUY TICKETS
A folly of vanity
Every creature in the swamp deserves a date every once and a while. The vain marsh-nymph Platée fancies herself quite the catch and is certain that any man who comes near her will instantly fall in love. Such is her pride that no mere mortal will do for a mate. When the King of Greece proves impervious to her charms, she recalibrates her sights higher. A lot higher, in fact. All the way to Mount Olympus and the dazzling glory of Jupiter himself! Just as they are about to be pronounced god and marsh-nymph, all is revealed - she's been secretly starring in a comedy pointing up the folly of vanity.
Written for a royal wedding at Versailles, Platée rivals the famed palace's architectural exuberance. Above it all is a celebration of Rameau's incredibly fertile imagination for vocal and instrumental wit and characterization. DMMO presents this company premiere and first foray into French Baroque music in a new production led by conductor Gary Thor Wedow and directed by Chas Rader-Shieber. Tenor Taylor Stayton dons corset and high-heels to sing the vain title character and bass Zachary James makes a role debut as Jupiter. Soprano Elizabeth Sutphen makes her DMMO debut as La Folie, who provides the dazzling show-stopping divertissement in Act II.
MUSIC BY
Jean-Philippe Rameau
LIBRETTO BY
Adrien-Joseph Le Valois d'Orville
PREMIERED
31 March 1745
Grande Écurie, Versailles
SUNG IN
French (with English translations)
COMPANY PREMIERE
Synopsis
Prologue
The Birth of Comedy: Thespis plots with Momus (god of ridicule), Thalie (muse of comedy) and Love to teach a lesson to both mortals and gods.
Act I
King Cithéron plots with Mercury to cure Juno of her jealousy. Jupiter, her husband, is to woo the vain, swamp-dwelling nymph Platée.
Act II
As part of his courtship, Jupiter changes shape and forms before finally appearing in his own guise, accompanied by lightening. As the seduction continues he orders a divertissement in Platée's honor, led by Momus and La Folie, attended by their servants in exaggerated guises.
Act III
News of the affair has reached Juno and she arrives in disguise at the wedding. Platée is delivered by carriage to her wedding. Momus arrives dressed as L'Amour, with an outsized bow and quiver. Jupiter is about to recite his marriage vows when Juno swoops down to stop the wedding. Her jealousy is shown to be misplaced. Outraged, Platée at first seeks revenge, but ultimately the folly of vanity is proved and Amour's original declaration that "each one has will have his prize when Eros reveals himself to all" leads to a joyous ending.