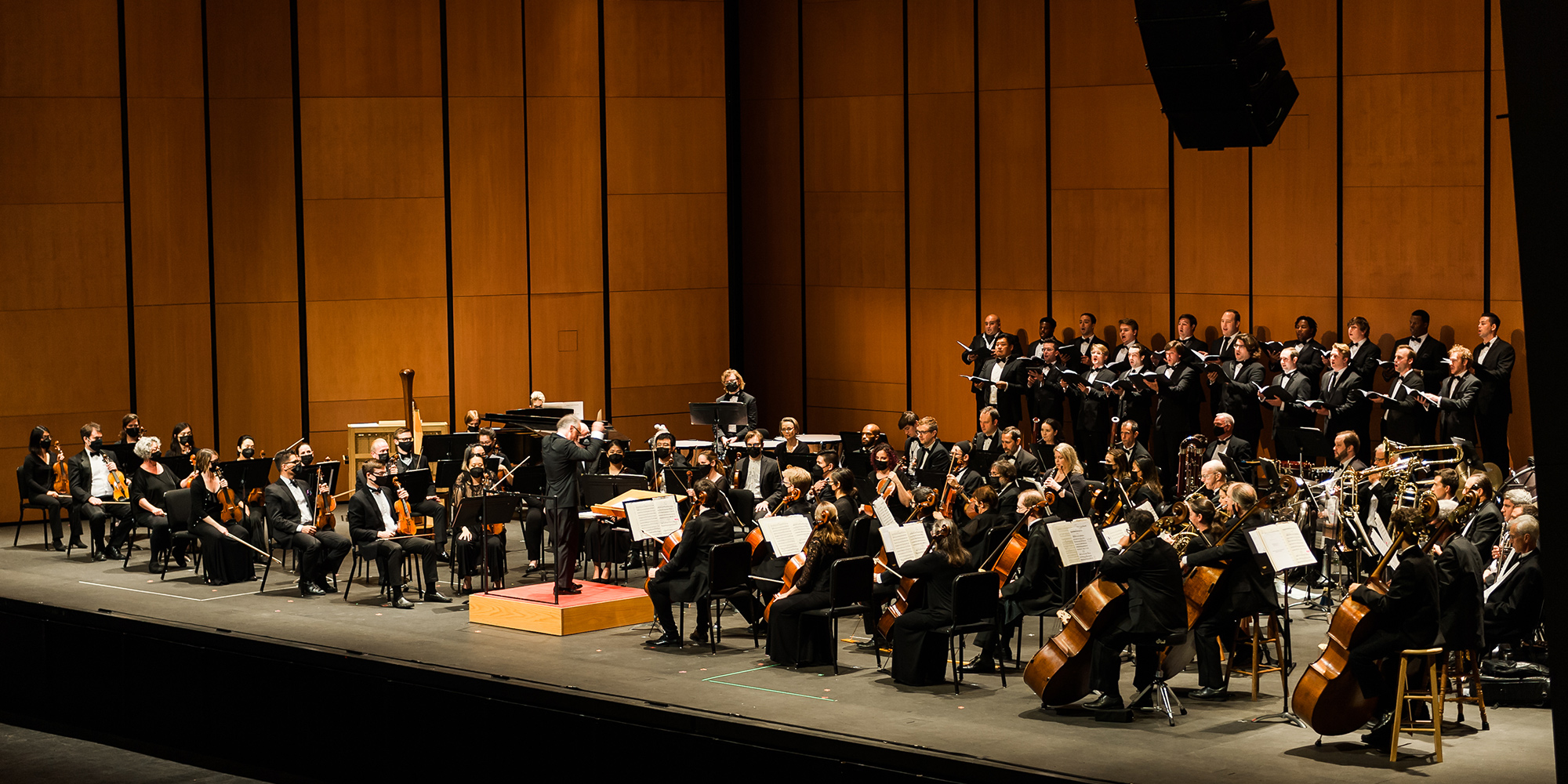 About the Festival Orchestra
"Maestro Neely drew forth a highly controlled reading. DMMO should be justly proud of a festival orchestra that would be the envy of many a major house." -Opera Today
Des Moines Metro Opera is a non-profit, professional opera company dedicated to bringing world-class opera productions and vital performing arts education to our region. Since its first season in 1973, DMMO has auditioned and hired its own independent festival orchestra. David Neely currently serves as Music Director and Principal Conductor.

Because of DMMO's favorable schedule, extraordinary national reputation of the company, excellent repertoire, distinctive programming, and high artistic quality, it is possible to engage the very best of professional orchestral musicians. These musicians travel from all over North America to play in the Des Moines Metro Opera Festival Orchestra. A great majority of our orchestral musicians perform the remainder of the year with professional orchestras that typically do not have a summer season. Many players return to our festival year after year and have the potential to be promoted through our probationary/tenure process.

Wages and conditions of employment for the DMMO Festival Orchestra are governed through a collective bargaining agreement between Des Moines Metro Opera and the AF of M Local 75 in Des Moines.

In addition to the three mainstage operas produced each season, there is also the possibility of additional work for orchestral musicians with the company's 2nd Stages Series production and the Stars of Tomorrow concert. The latter is a formal concert on stage with singers that has proved to be an audience favorite for many years.

ORCHESTRA PERSONNEL AND OPERATIONS MANAGER
Mark Dorr
ORCHESTRA LIBRARIAN
Sophia Lee