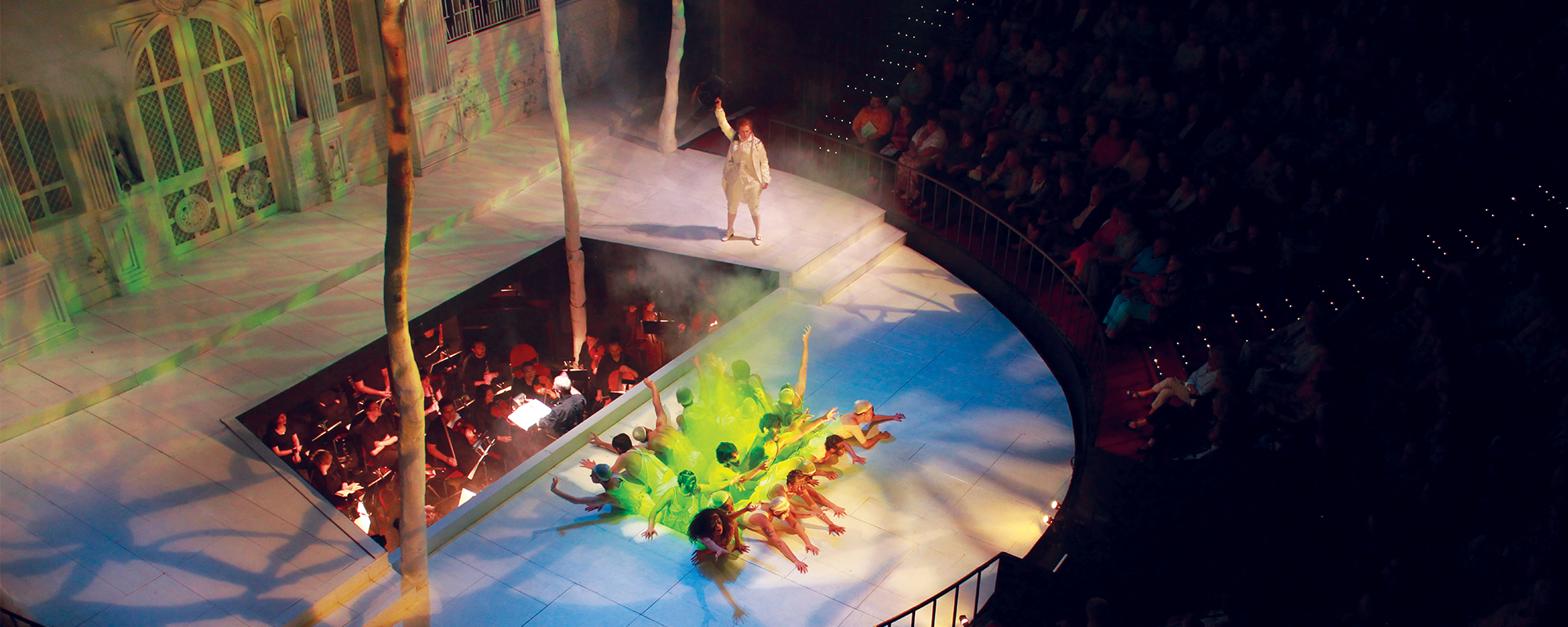 The Des Moines Metro Opera Experience
Experience world-class opera in one of the most unique and intimate theaters in the nation. Every seat in our 467-seat theater is closer to the center of the stage than the first row at the Metropolitan Opera, bringing you up close and personal with the powerful drama on the stage.
Before the show, reserve a seat at our one-of-a-kind restaurant and enjoy exquisite cuisine inspired by the evening's opera or pack your own dinner and enjoy an al fresco picnic on our grounds. Warm up for every opera with a free pre-performance preview. After the show, stick around to mix and mingle with our incredible artists in the theater lobby. Then close out the evening with a post-performance Tech Talk as our production team strikes the set (after select performances).
The possibilities are endless. Create your own unique story with DMMO!