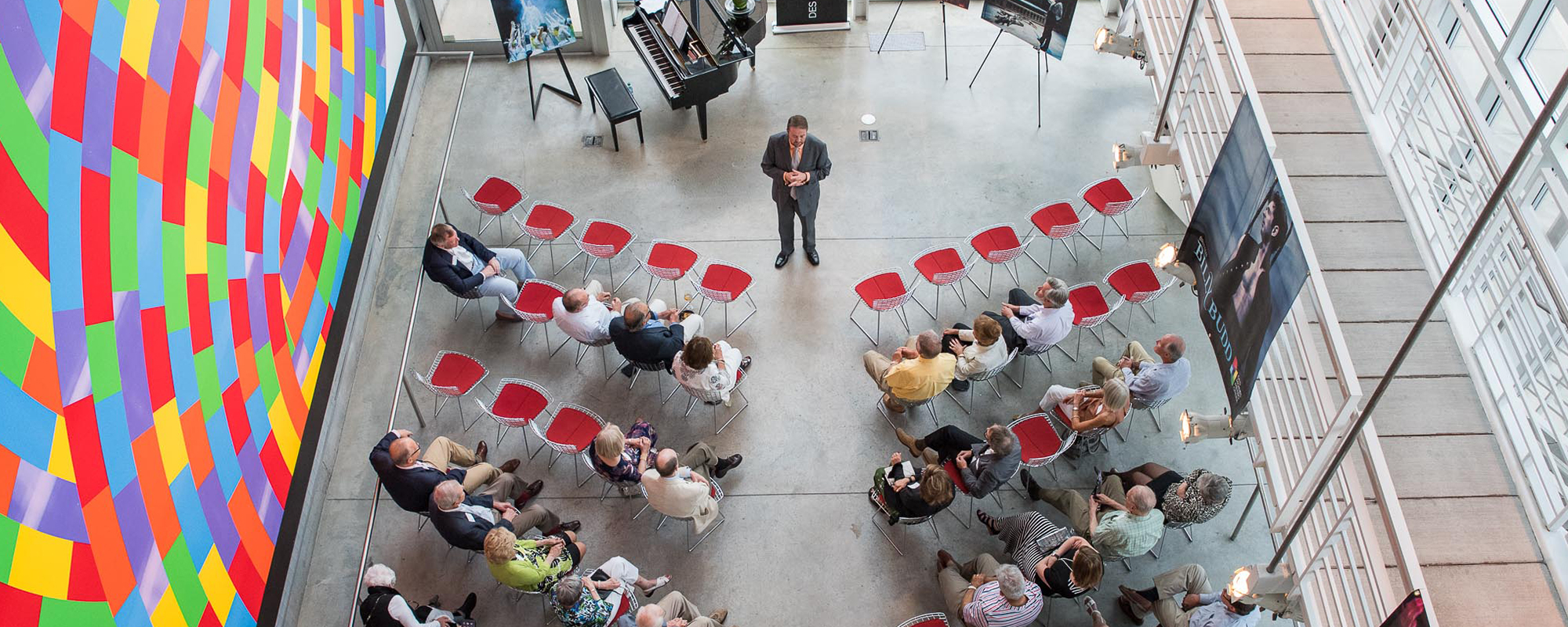 OPERA PREVIEW
Warm up for each opera with a free and informative preview presented by members of our music and directing staff 45 minutes before the curtain.
Evening previews begin at 6:45pm.
Matinee previews begin at 1:15pm.
30 MINUTES. ROOM 204. FREE.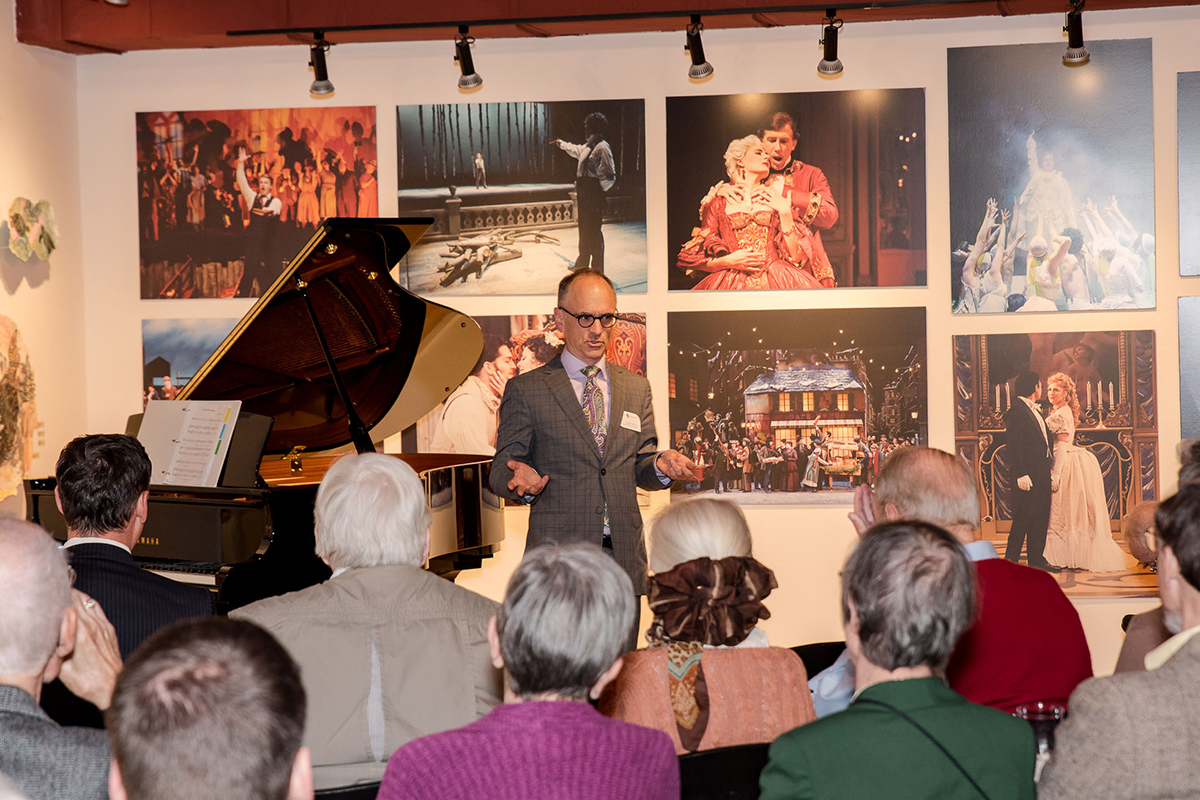 MEET THE ARTISTS
Mix and mingle in the theatre lobby with members of the cast and production after every performance.
15 MINUTES. LOBBY. FREE.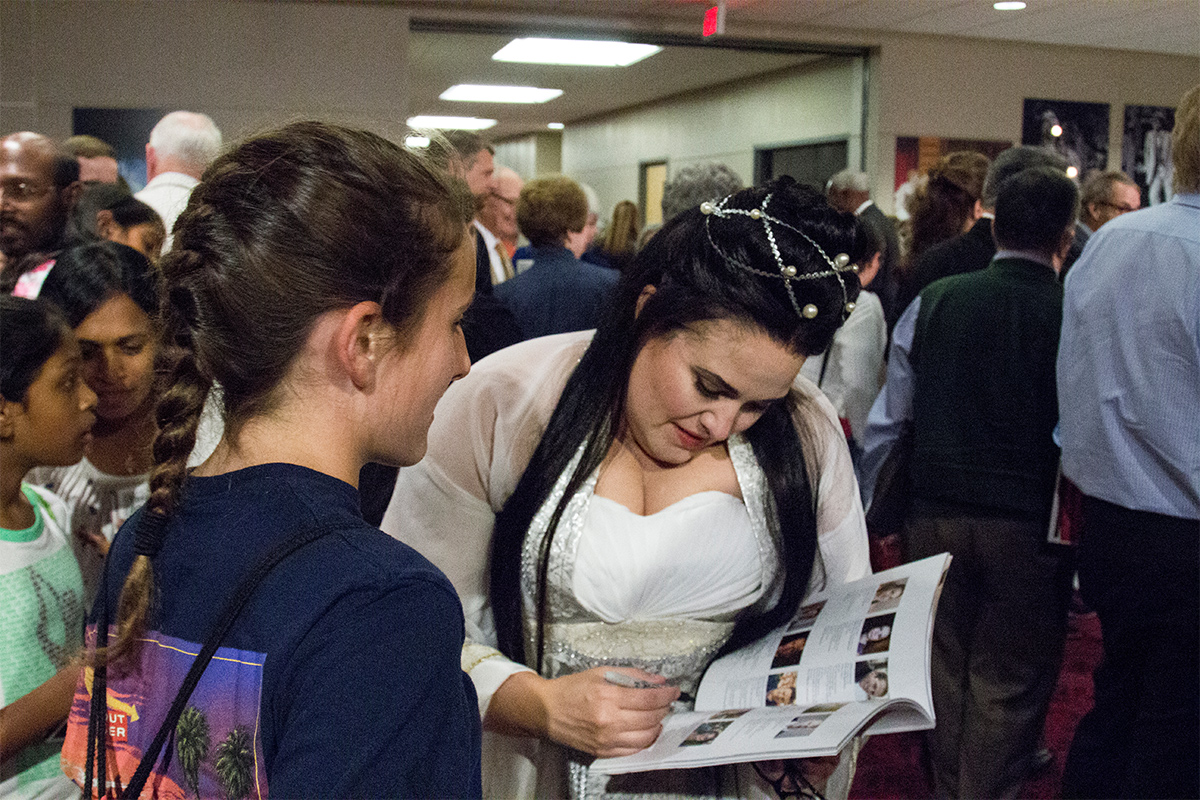 TECH TALKS
After meeting the artists in the lobby, close out select evenings with a free behind-the-scenes look and discussion with our own Director of Production, Danielle Taylor, as the production team 'strikes' the set for the next day's show. Join us after the performances on July 3, July 9 and July 18 for this unique and informative discussion.
25 MINUTES. MEET AT THE BOX OFFICE AFTER THE SHOW. FREE.
SHUTTLE SERVICE
Des Moines Shuttle
Ride in comfort from the Des Moines Art Center right to the entrance of the performance venue, arriving in time for the free OPERA PREVIEW. Cost is $8 for round trip service to the Blank Performing Arts Center. Reservations required. The opera shuttle is generously sponsored by American Enterprise Group.
Ames Shuttle
We are pleased to offer a round-trip shuttle service from Ames, Iowa for the first three Sundays of the 2019 Festival Season. Cost is $15 per person.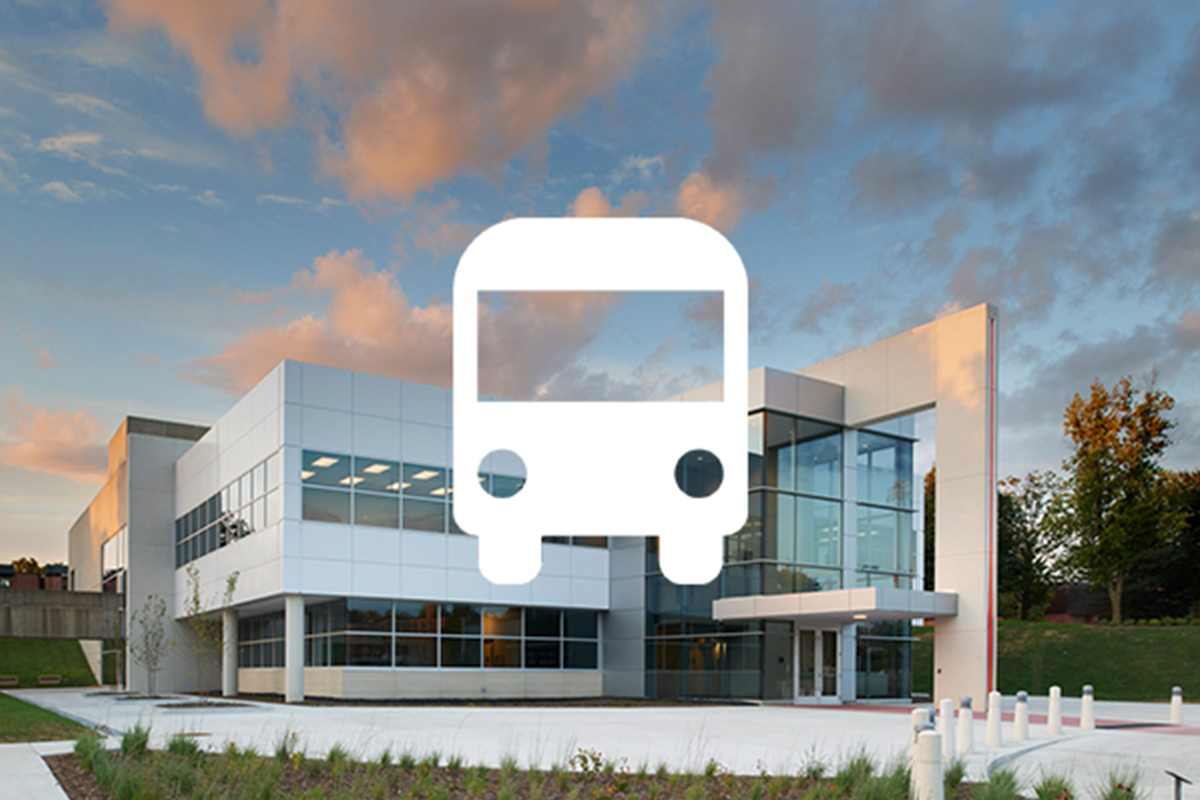 OPERA DINING
Enjoy an opera-themed dinner or brunch catered by Embassy Club and Gateway Market in our one-of-a-kind restaurant. Reservations are required.