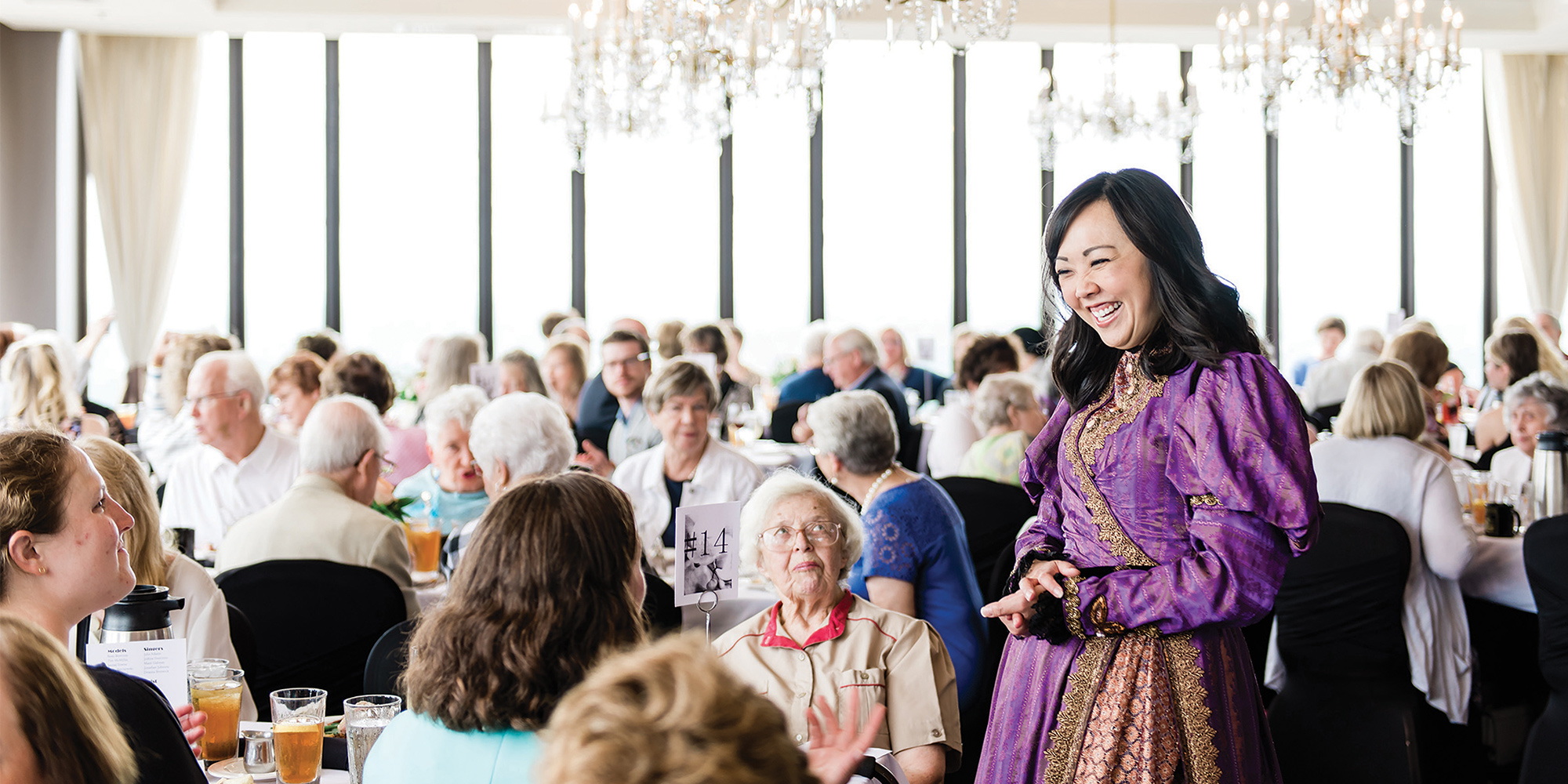 Des Moines Metro Opera is unique in many ways among local arts entities and regional opera companies. The company is particularly proud of its guild chapters that encompass a nearly 150-mile radius from our home offices. DMMO would not be able to generate the reach and scope of its activities without the tireless work from its four guild chapters in Ames, Des Moines, Indianola and Newton. Together, they make up a corps of volunteers that assist the DMMO office in many ways.
GUILD COUNCIL PRESIDENT
Julia Hagen
2021 VOLUNTEER OF THE YEAR
Matt Huth
Ames Chapter
Upcoming Event
"Different Themes of Opera Love Songs"
Presentation by John Hill

Tuesday, November 9, at 7:30pm
Ames First United Methodist Church
516 Kellogg Ave
Ames, IA 50010



Join the Ames Chapter
Guild dues for the Ames Chapter are $25 for a single membership or $40 for a couple. To join, please contact Membership Chair Jane Farrell-Beck at (515) 292-8302 or jfarrell@iastate.edu.
Des Moines Chapter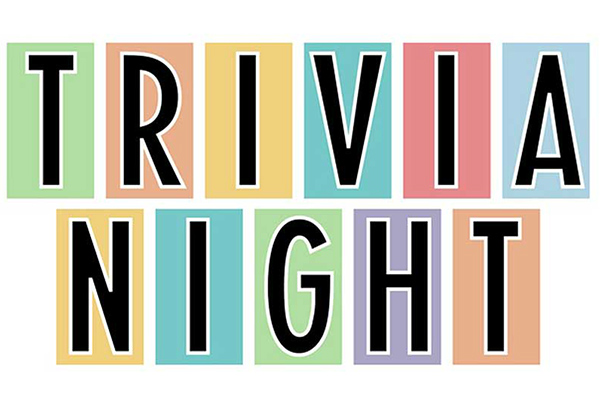 Trivia Night
Monday, October 25 at 6:30pm
Noce Des Moines
1326 Walnut Ave
Come enjoy a night of trivia, food, drinks, and laughter! Don't fear, you do not have to be an opera expert to score well. Emcee Nick Renkoski brilliantly curates trivia questions that span the breadth of human knowledge, from literature to music, sports to science, and everything in between! Come with a team of 6 - or come solo or with a friend and join forces with other attendees. And yes, it is free to play and there are wonderful prizes for the top 2 teams! If you're wanting a little help with some of the more difficult questions, you can bring along some extra cash to purchase "hints!"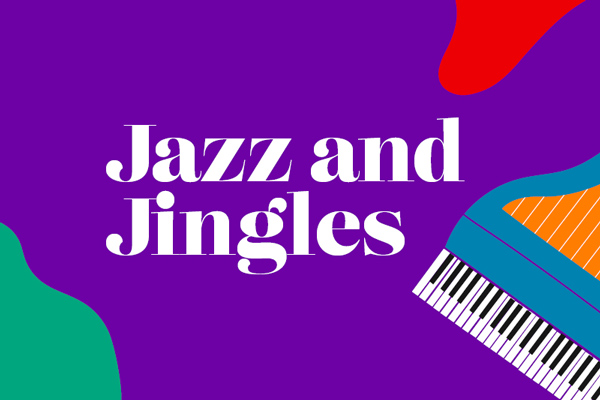 Jazz and Jingles
Sunday, December 5 at 2:00pm
Plymouth Church
4126 Ingersoll Ave, Des Moines
Join the Des Moines Chapter of the DMMO Guild at Plymouth Church on Sunday, December 5 for an afternoon of jazz standards and holiday favorites featuring baritone Brandon Hendrickson and jazz pianist Willis Delony!
Tickets are $25 for adults and FREE for students (K-college). To order, click the link below or call the DMMO Box Office at 515-961-6221.

Tickets >
Join the Des Moines Chapter
Membership dues for the Des Moines Chapter are $30/individual, $45/household, or $25 student/young professional up to age 30. To join, contact membership chair Dennis Hendrickson at dennis.p.hendrickson@gmail.com.
Indianola Chapter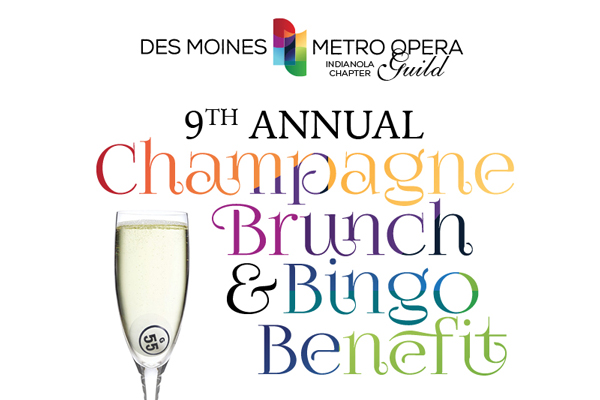 Champagne Brunch & Bingo Benefit
Saturday, October 30 at 9:30am
Annelise Winery
15110 IA-92, Indianola
Join the Indianola Chapter of the DMMO Guild for the return of their popular Champagne Brunch and Bingo Benefit on Saturday, October 30! Enjoy delicious brunch, decadent desserts and bubbling champagne while playing opera bingo and hearing beautiful music from special performers. All proceeds raised benefit Des Moines Metro Opera's 50th anniversary productions.

Tickets are $30/person and can be ordered by contacting Chari Kruse at DMMO (ckruse@dmmo.org or 515-961-6221).
Join the Indianola Chapter
Membership dues are $30/individual, $45/household, and $15/students. To join, please contact Membership Chair Chari Kruse at ckruse@dmmo.org or 515-961-6221.
Newton Chapter
Kickoff Event
Stay tuned for information on the Newton Chapter's kickoff event!
Join the Newton Chapter
To join the Newton Chapter of the DMMO Guild, contact Membership Chair Kay Fisher at jkf.fisher@gmail.com or 641-792-2863.