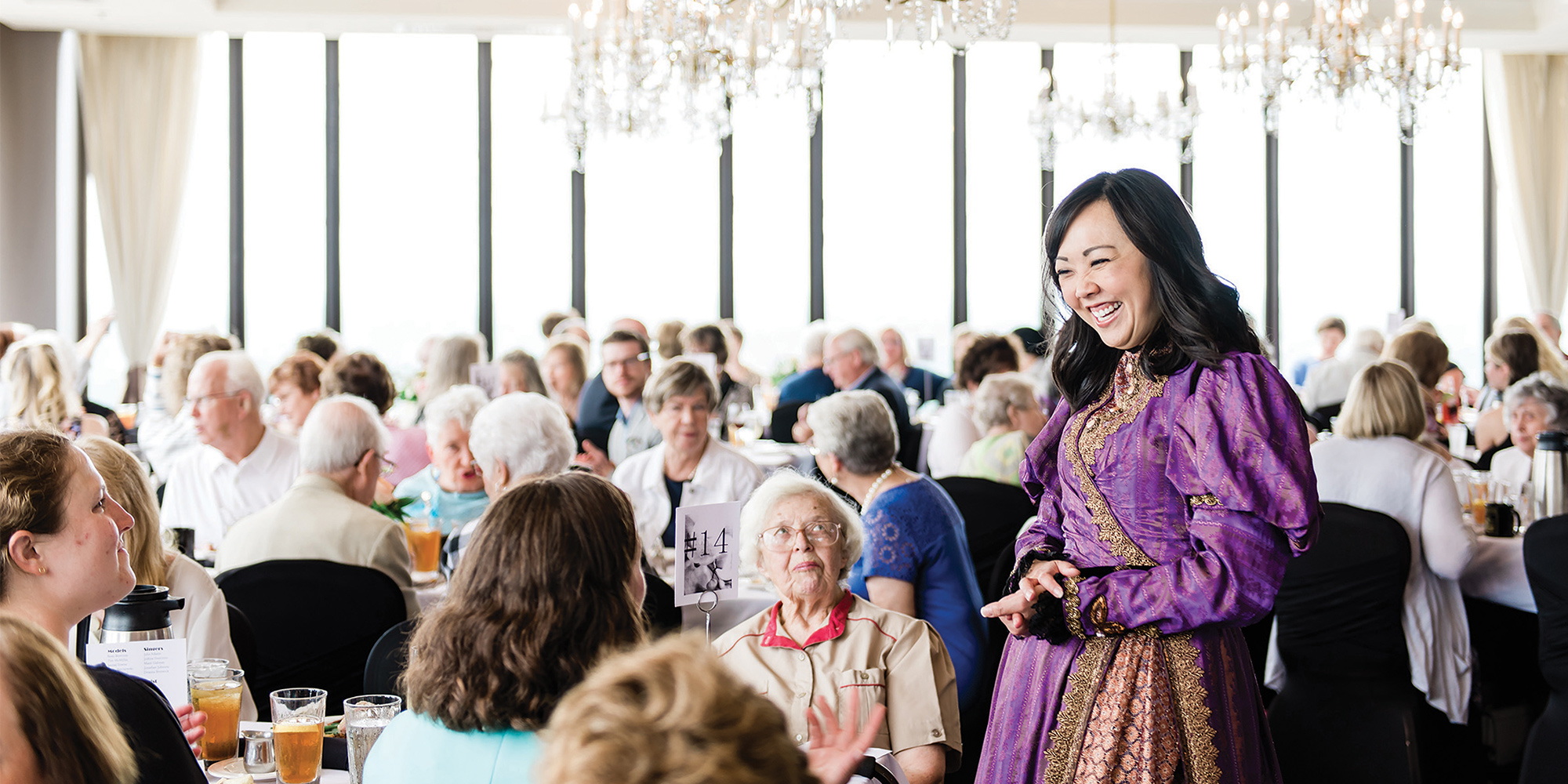 Des Moines Metro Opera is unique in many ways among local arts entities and regional opera companies. The company is particularly proud of its guild chapters that encompass a nearly 150-mile radius from our home offices. DMMO would not be able to generate the reach and scope of its activities without the tireless work from its four guild chapters in Ames, Des Moines, Indianola and Newton. Together, they make up a corps of volunteers that assist the DMMO office in many ways.
GUILD COUNCIL PRESIDENT
Julia Hagen
2021 VOLUNTEER OF THE YEAR
Matt Huth
Ames Chapter
Join the Ames Chapter
Guild dues for the Ames Chapter are $25 for a single membership or $40 for a couple. To join, please contact Membership Chair Jane Farrell-Beck at (515) 292-8302 or jfarrell@iastate.edu.
Join the Des Moines Chapter
Membership dues for the Des Moines Chapter are $30/individual, $45/household, or $25 student/young professional up to age 30. To join, contact membership chair Dennis Hendrickson at dennis.p.hendrickson@gmail.com.
Indianola Chapter
Join the Indianola Chapter
Membership dues are $30/individual, $45/household, and $15/students. To join, please contact Membership Chair Chari Kruse at ckruse@dmmo.org or 515-961-6221.
Newton Chapter
Join the Newton Chapter
To join the Newton Chapter of the DMMO Guild, contact Membership Chair Kay Fisher at jkf.fisher@gmail.com or 641-792-2863.