The Lauridsen Opera Center
Des Moines Metro Opera is pleased to announce completion of The Lauridsen Opera Center, a $3.5 million dollar renovation, restoration and expansion of Indianola's historic 1904 Carnegie Library building, located at 106 West Boston Avenue. DMMO purchased the building in 1985 from the City of Indianola through a generous gift from Mary Belle Windsor. Since then, it has served as the year-round community engagement and administrative home of the organization. Substantial construction work began on May 1, 2018. The new opera center is named for Des Moines-based philanthropists Nixon and Virginia Lauridsen who provided a $1 million leadership gift in support of the project.
Existing spaces in the Carnegie Library have been enhanced to meet the needs of a growing company. Educational programs such as OPERA Iowa and the 2nd Stages Series now have functional, dedicated rehearsal areas. Efficiencies to improve work flow, productivity and energy systems will enhance daily staff efforts. Open vistas and access to natural light support employee and artist well-being. Historical wood trims and architectural details have been restored and blended with contemporary finishes and work stations. Most visible of all is the new Robert L. Larsen Atrium, an 1,800 square foot all-glass contemporary addition which allows the original north façade of the library to be seen in its entirely. The addition creates a dynamic, inviting new space that will be available for community events and is an ADA-compliant environment, ensuring that persons of all ages and capabilities can access the building and participate in DMMO programming.
"The new Lauridsen Opera Center allows us to more accurately express our company's vibrancy, goals, and mission. We've created an open, inviting workspace, and this new environment gives us the ability to meet evolving administrative needs. I'm also proud that we've designed a space that reflects the rich artistic and community legacy which has propelled us to success over the past 50+ years. We are extremely grateful to the donors and community members who made this project happen" said Michael Egel, general and artistic director.
The Words and Music at the Carnegie Capital Campaign raised over $4 million, exceeding its original $3.5 million goal. More than 175 donors participated in the campaign, including supporters from both Des Moines and Indianola. This included over $1 million given in support of the effort by donors from Indianola and Warren County. OPN Architects designed the renovation and expansion of the Lauridsen Opera Center. In August of 2017 the Carnegie Library gained acceptance onto the National Register of Historic Places.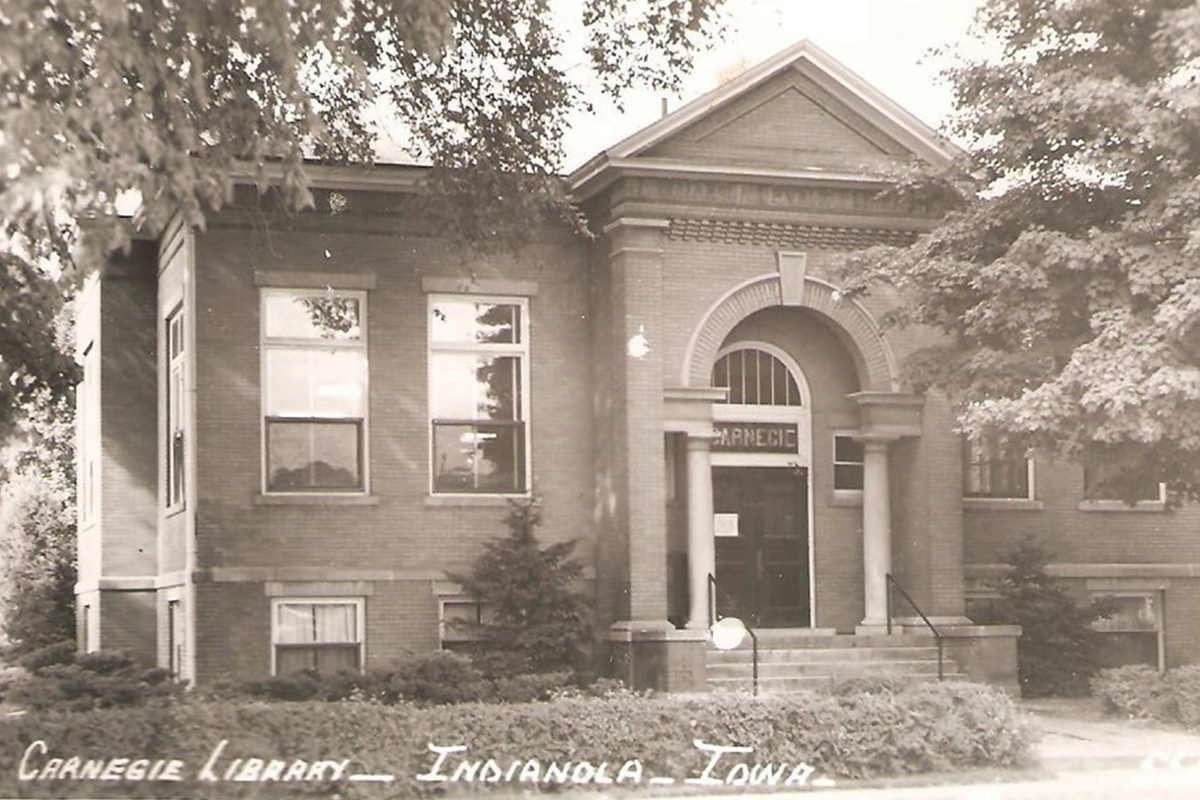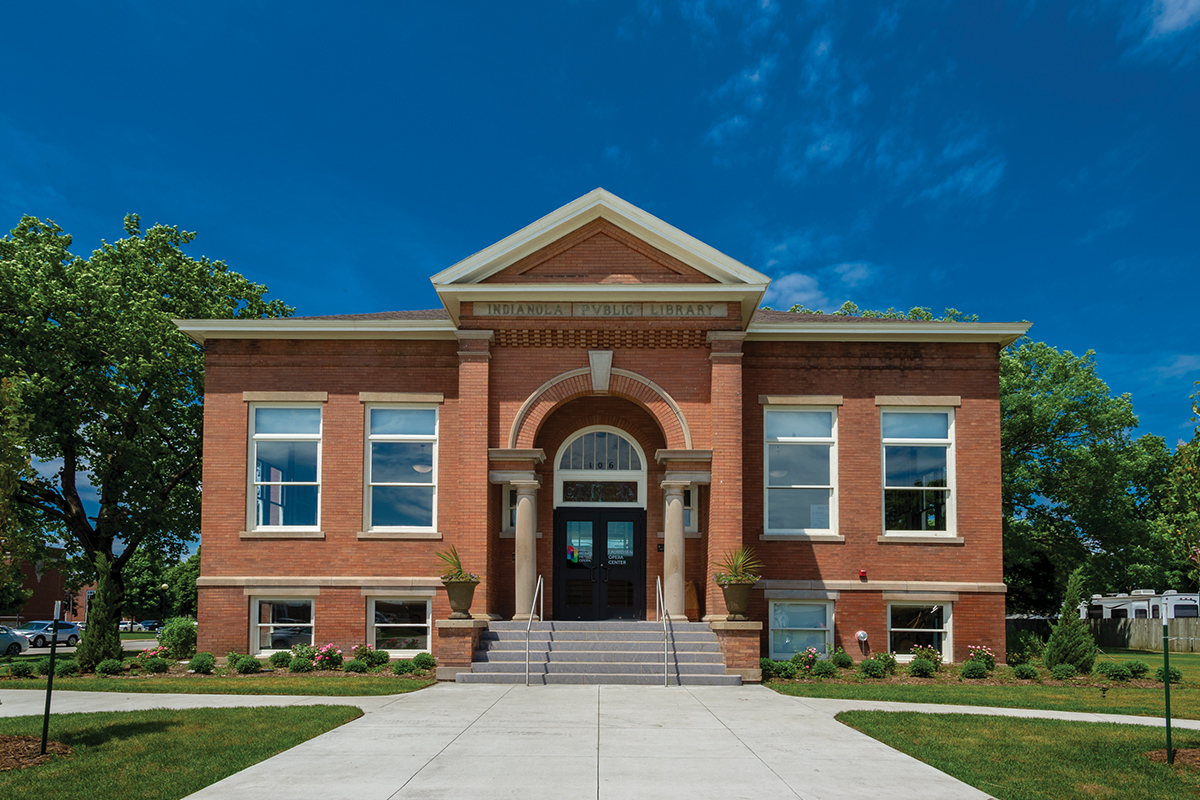 Grand Opening Celebration
Saturday, June 29, 2019
The Lauridsen Opera Center
Photo credits: Christopher Maharry Photography
Groundbreaking Ceremony
Wednesday, April 18, 2018
DMMO Carnegie Library
Photo credits: Devita Paschell Photography
Donor Recognition Event
Thursday, November 9, 2017
Douglas Duncan Hall
Photo credits: Devita Paschell Photography
Design Credits
OPN Architects: Scott Allen, Lead Architect; Rick Seely; Alex Michl; Jordan Trannel; Jimi Peters; Annamarie Snider; Jennifer Koesters
Pigott: Kim Sexton; Jami Chrisotphersen, Design Strategist; Amanda Wilson
Visual Artists: Keith Brumley, Scenic Designer; Jacob A. Climer, Costume Designer; Kim Dragelevich, Artist; Shirley Katzenberger, Artist; Jonathan Knipscher, Costume Designer; Mary Kramer, Portraitist; Howard Tsvi Kaplan, Costume Designer; Emily Rosenkrantz, Scenic Artist; Molly Spain, Artist; Dean Tschetter, Scenic Designer; Jane Tschetter, Scenic Designer
Photographers: Ben Easter; Duane Tinkey; Joey Irregui; Mike Rolands; Jen Golay
Genus Landscape Architects: Brett Douglas; Paul Nelson
Structural Engineers: Shuck-Britson Inc.: Tim Monson; Bryan McCombs
Electrical Engineers: Alvine Engineeering: Andy Venzke; Andy Wiese; Nevin Suddarth
General Contractor: Breiholz Construction: Steve Ferguson; Chad Alley; Mitch Zeaman; Mark Allgood