Café LaValle Lobby Dining
Enhance your Des Moines Metro Opera experience by enjoying our own gourmet restaurant conveniently located in the secluded air-conditioned comfort of the lobby of the Blank Performing Arts Center. Michael LaValle, a well-known Des Moines chef, restaurateur, and General Manager at the Des Moines Embassy Club, brings his very special magic to the elegant menus themed for the evening performances of each opera. Indoor dining is $55 per person. Dinners begin at 5:30pm.

Please note: Café LaValle Lobby Dining will not be available for the matinee performances on July 3, 10, 17 or 24.
Purveyor Outdoor Picnic Meals
Enjoy a gourmet picnic meal prepared by our friends at Purveyor before the opera! Guests can pick up their meals from the concession stand and enjoy them on the theatre grounds at any of our outdoor dining areas under the shade sails. Picnic baskets are $30 per person and will be available starting at 6:00pm for evening performances and 12:30 for matinees.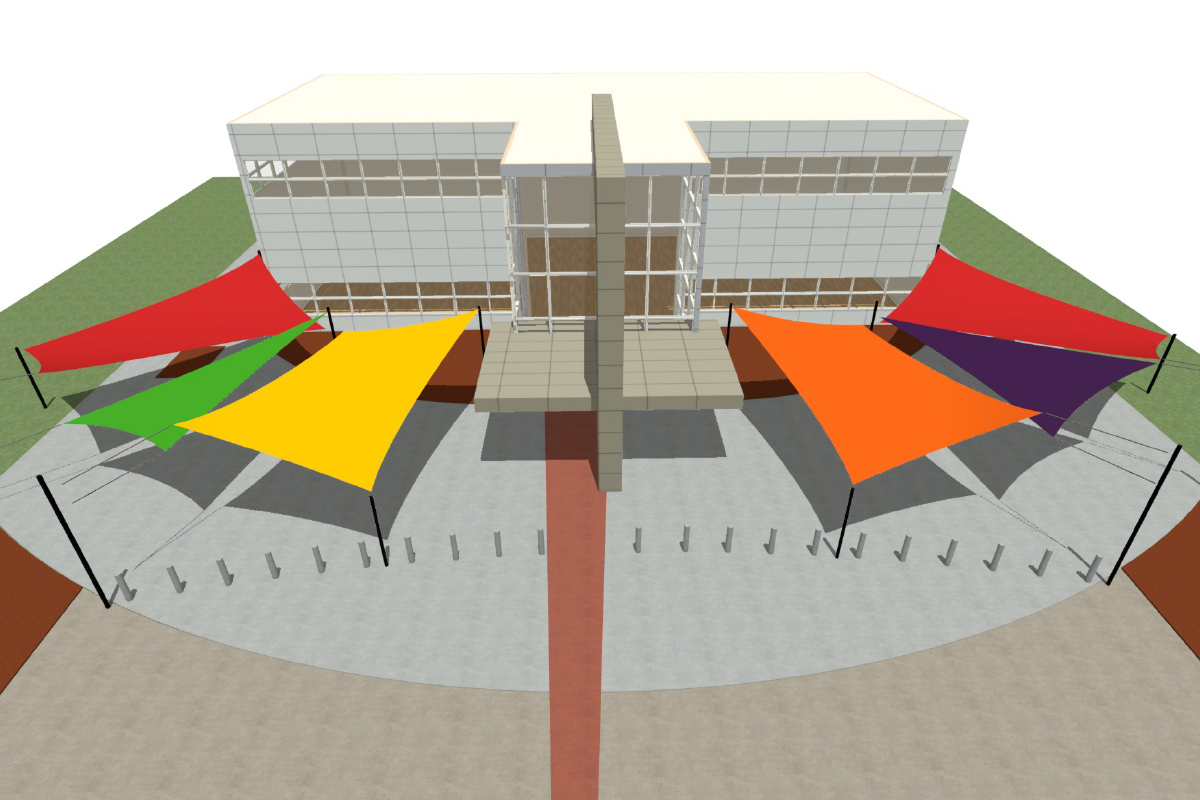 Upgraded Outdoor Dining
Des Moines Metro Opera installed colorful, new canopies last summer to keep our guests in the shade while they enjoy one of Purveyor's gourmet picnic meals. Dinner guests will also keep cool with the cooling misting fans spread throughout the dining area.