Café LaValle Lobby Dining
Enhance your Des Moines Metro Opera experience by enjoying our own gourmet restaurant conveniently located in the secluded air-conditioned comfort of the lobby of the Blank Performing Arts Center. Michael LaValle, a well-known Des Moines chef, restaurateur, and past president of the Des Moines Embassy Club, along with Club Chef Matt Uitermarkt, Chef Nik Pugmire Dore Bakery and the Purveyor Wine team bring their special magic to the menus themed for evening performances of each opera. Indoor dining is $55 per person. Dinners begin at 5:30pm.

Please note: Café LaValle Lobby Dining will not be available for the matinee performances on July 3, 10, 17 or 24.
Porgy & Bess
Smoked Catfish
Fried Okra & Green Tomatoes
Berkwood Farms Fresh Pork Shoulder
Club Smoked Beef Brisket
Garden Green Beans with Bacon & Onions
Southern Fried Potatoes
Corn Muffins
Bourbon Bread Pudding with Gran Marnier Crème Anglais
A Thousand Acres
Roast Corn & Edamame Soybean Salad
Heirloom Tomato Fire & Ice salad
Iowa LaQuercia Prosciutto Crostini
Bacon-Wrapped Berkshire Pork Tenderloin
Certified Prime Iowa Beef Coulotte Steak
Scalloped Potatoes
Fresh Peas & Carrots
Walleye Bites with lemon
Jello Fantasia
South Union Country Bread
Apple Pie with Cinnamon Whipped Cream
A Midsummer Night's Dream
Marinated Chevre with Chickpea Toasts
White Anchovy herbed flatbread
Barley & Fig duet
Mediterranean White Fish
Lamb Roast with Fairy Mustard Seed Crust & Mint Sauce
Garden Tomatoes with Feta & Fresh Oregano
Al Fresco Asparagus
Saffron & Scallion Rice
South Union Olive Ciabatta Bread
Puck's Pecan & Phyllo Phantasy with Lemon Ice
Purveyor Outdoor Picnic Meals
Enjoy a gourmet picnic meal prepared by our friends at Purveyor before the opera! Guests can pick up their meals from the concession stand and enjoy them on the theatre grounds at any of our outdoor dining areas under the shade sails. Picnic baskets are $30 per person and will be available starting at 5:45pm for evening performances and 12:15pm for matinees.
Picnic Entree Choices:
Chilled & Sliced Roast French Beef Flank
Gulf Shrimp Bronzed with Cilantro-Orange Sauce
Leek and Spinach Tarte (Vegetarian)
Picnics also include:
Barley, Leek, Celery & Pecan Risotto on a bed of organic greens
Summer Basil, Tomato, Olive, Feta & Pinenut salad
Focaccia herbed crostini
Dore Bakery petite golden dessert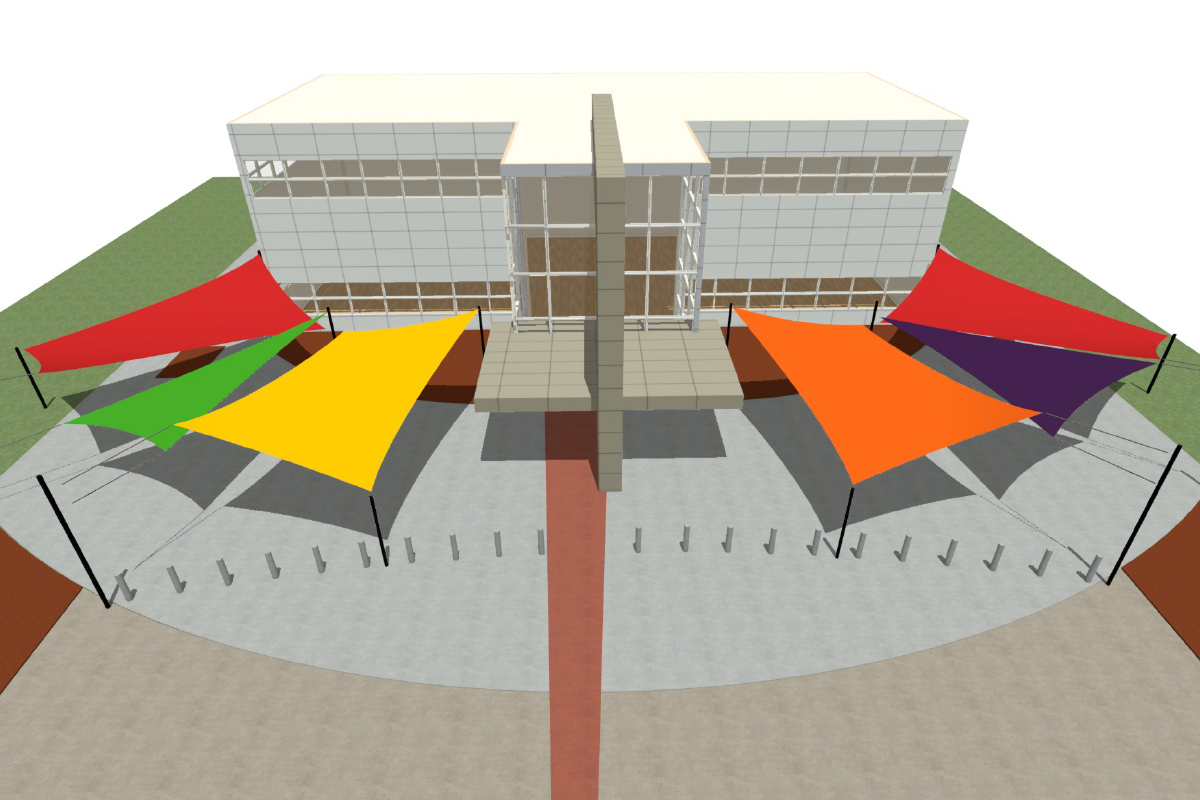 Upgraded Outdoor Dining
Des Moines Metro Opera installed colorful, new canopies last summer to keep our guests in the shade while they enjoy one of Purveyor's gourmet picnic meals. Dinner guests will also keep cool with the cooling misting fans spread throughout the dining area.