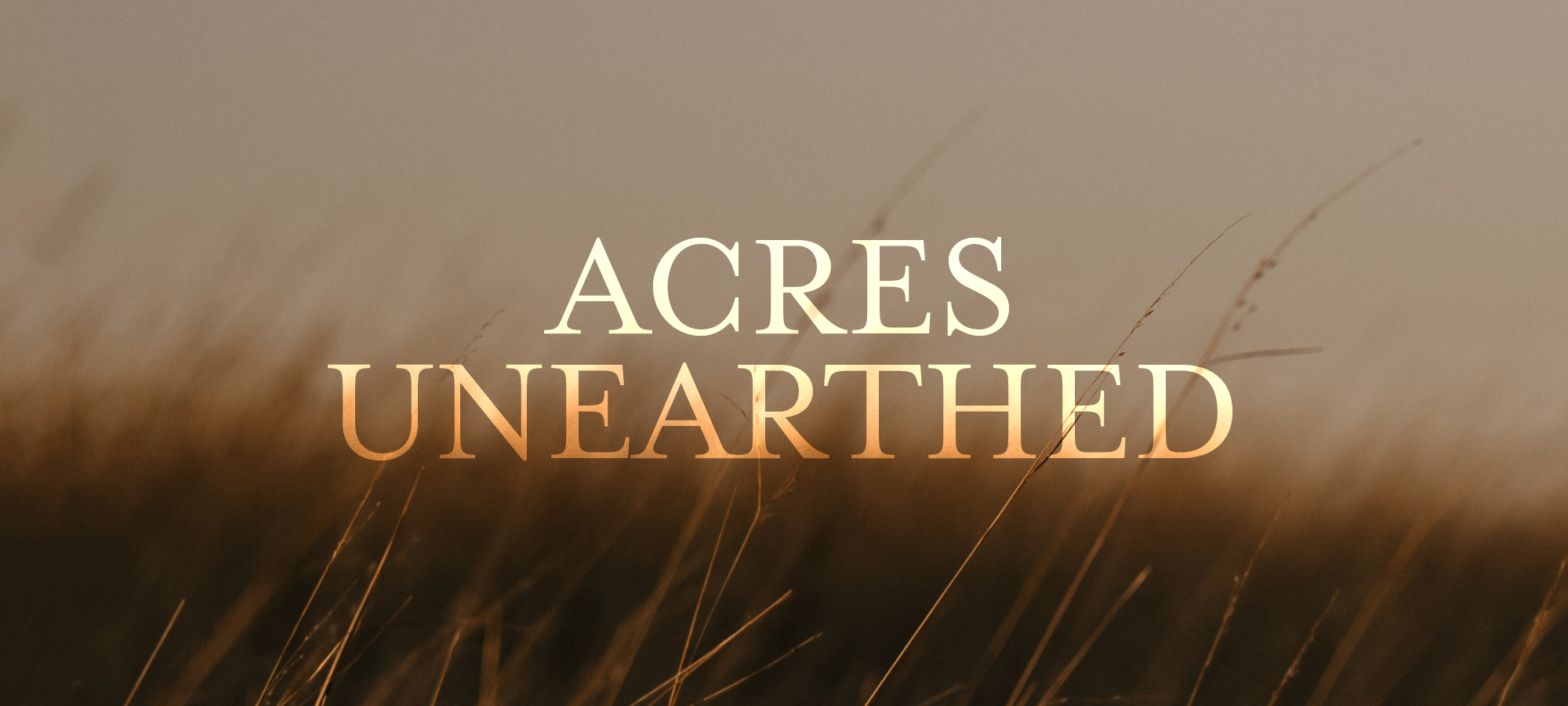 Inspired by the world premiere of A Thousand Acres, artists, scholars, and authors will create a series of events that will explore the themes and connections presented by the novel. Themes such as family, patriarchy, the passing of land through generations and the strength and fragility of the ties that bind us together provide fertile ground for exploration. Exploring the themes of King Lear through a modern lens as told from the points of view of Lear's daughters gives voice to women's stories and an opportunity to celebrate female artists and viewpoints.
This series of photographic exhibits, art shows, discussions, plays, book clubs, and site-specific events will also feature opportunities to hear samples of the new opera and to connect live performance and literature with the Iowa landscape.

Acres Unearthed is presented in partnership with Humanities Iowa with additional support from Practical Farmers of Iowa.
Des Moines Book Festival
Capital Square, Downtown Des Moines
March 26, 9am–7pm
The DSM Book Festival connects people who love books with people who create them. The festival features nationally acclaimed authors, hands-on workshops, children's activities and more. Des Moines Metro Opera will participate with a poetry workshop in celebration of the 30th Anniversary of A Thousand Acres Pulitzer Prize win. Learn more about the Des Moines Book Festival here.

A Thousand Acres Bookclub with the Des Moines Public Library
A Virtual Zoom Discussion
May 18, 6:00pm
Join Des Moines Public Library and the Des Moines Metro Opera for a special book club to discuss A Thousand Acres by Jane Smiley! Opera librettist Mark Campbell will join the discussion to discuss his inspiration and method for adapting Jane Smiley's Pulitzer Prize Winning novel into an opera. This program has limited space and requires registration. After registration, you will receive a confirmation email with the link and password to the Zoom meeting.
Learn more and register for the book club here.

A Thousand Acres Franklin Library Sneak Peek
Des Moines Franklin Avenue Library
May 21, 10:30am
Join us for a special sneak peek of A Thousand Acres including a preview performance from a principal artist from the opera. (This program will be similar to the Central Library event on June 4.)
The Land in Transition: Hills & Valleys
Whiterock Conservancy, Coon Rapids, IA
May 22, 1:30pm
Whiterock Conservancy is a 5500-acre non-profit land trust that balances sustainable agriculture, conservation and public recreation on the landscape. It is the perfect natural backdrop for an exploration of the subject of land transition and its many outcomes. Programming will feature Beth Hoffman, author of the book Bet the Farm, Mary Swander's one woman play Map of My Kingdom, a performance of River House on the Prairie by hornist Annie Chapman Brewer as well musical excerpts and selections from the opera. A reception will follow for the artists. RSVP for this event here.
A Thousand Acres Central Library Sneak Peek
Des Moines Central Library
June 4, 2pm
Join us for a special sneak peak of A Thousand Acres including a preview from a member of the opera's creative team. (This program will be similar to the Franklin Avenue Library event on May 21.)
Talk of Iowa Book Club on Iowa Public Radio
June 14, 10am
Join host Charity Nebbe for her bi-monthly book club meetings, live on-air as Iowa reads and reflects on A Thousand Acres. Hear about the themes, characters and big-picture questions raised by the novel.
The Sea Beneath Our Feet
Polk County Heritage Gallery, Des Moines
June 27-August 5, Opening Reception June 29, 6:30pm
Photographer Amee Ellis' work explores stories embodied in the landscape. The title of this exhibit is drawn from the novel and its works, created with film and using a variety of old manual cameras, captures the Iowa landscape reflecting text and characters from A Thousand Acres to explore our relationship to the land around us.

Explore The Sea Beneath Our Feet >
Creators in Conversation: An Afternoon with Jane Smiley
Sheslow Auditorium, Drake University
July 9, 1:30pm
Only hours before the opening night and world premiere of A Thousand Acres join us as we welcome Pulitzer Prize winning author Jane Smiley who reflects on the novel 30 years after its publication. She will join members of creative team to reflect on the musical and dramatic setting of her book. RSVP for this event here.
King Lear by Iowa Stage Theatre Company
Salisbury House and Garden, Des Moines
July 13-17, 7:30pm

Learn more about King Lear >
A new American opera
World premiere in July 2022
Music by Kristin Kuster
Libretto by Mark Campbell
Based on the novel by Jane Smiley
Leadership funding provided by Linda & Tom Koehn

On July 9, 2022, Des Moines Metro Opera will add a new American work to the operatic canon with its world premiere of A Thousand Acres with music by Kristin Kuster and libretto by Mark Campbell.
Based on the Pulitzer Prize-winning novel by Jane Smiley, A Thousand Acres is a modern retelling of Shakespeare's King Lear set on a farm in Iowa in the late 1970s told from the point of view of Ginny, the oldest of three daughters. Larry Cook, a prominent farmer, announces at a family gathering that he has decided to divide his thousand acres between his three daughters. While Ginny and Rose acquiesce to their father's wishes, Caroline demurs and enrages her father. Ginny tries to hold the family together but Rose, recovering from cancer treatment and fearful for the fate of her two daughters, is unrepentant in her criticism both of Caroline's selfishness and Larry's bullying nature. As Larry descends into rage and dementia, all the buried family secrets are finally laid bare.
A Thousand Acres is family drama writ large. It is a story with great scope and broad appeal with distinctive female characters that explores ideas of family conflict, patriarchy, legacy and the strength and fragility of the ties that bind us together, all told through the eyes of its central female protagonist.
Watch the Preview
Video by Estuary Motion Studios
Featuring Elise Quagliata as "Ginny"
Musical excerpt: "Here, Leaving" by Kristin Kuster
Excerpt from the libretto, A Thousand Acres, © 2020 Mark Campbell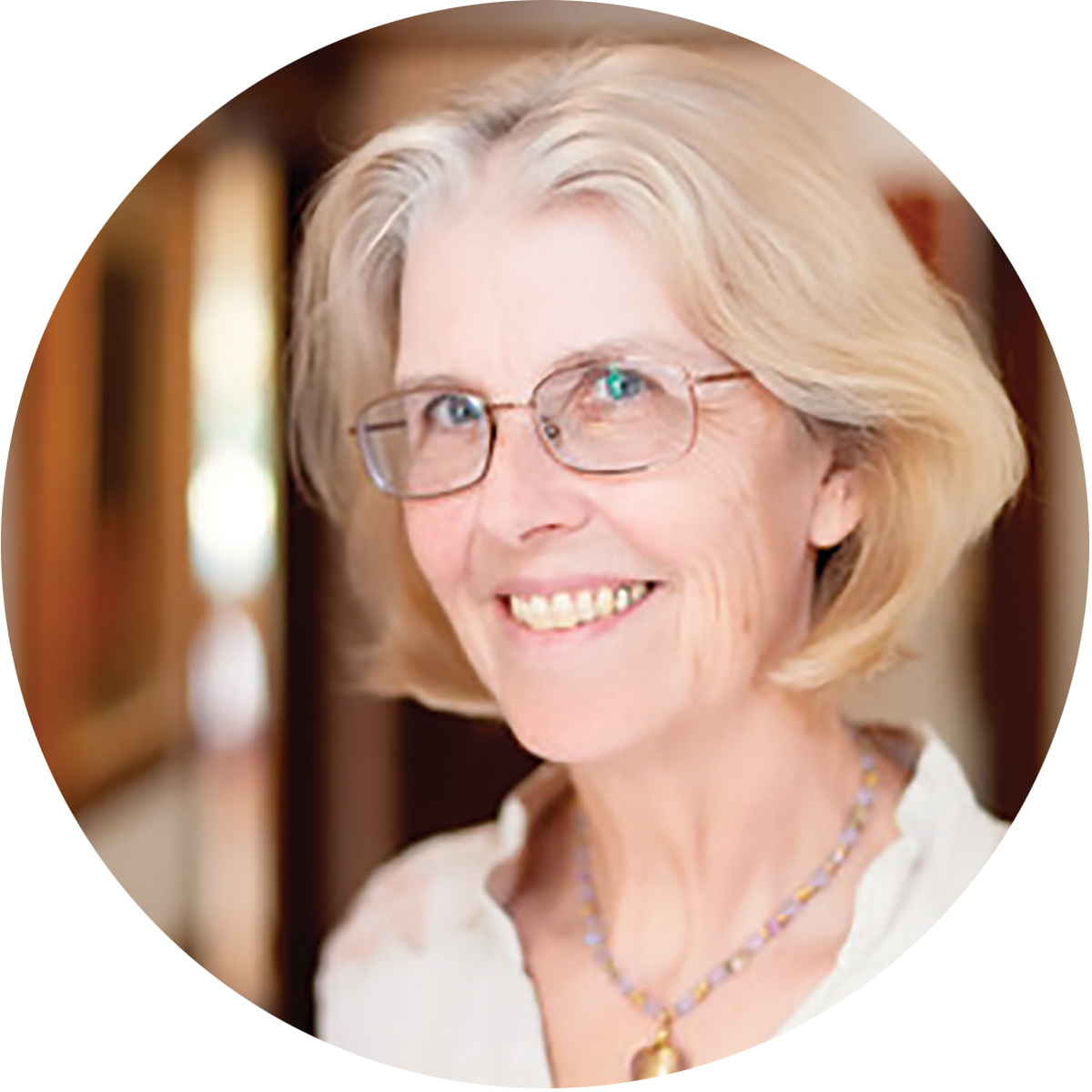 Jane Smiley, author
Jane Smiley (born September 26, 1949) is an American novelist known for her lyrical works that center on families in pastoral settings.

Smiley studied literature at Vassar College (B.A., 1971) and the University of Iowa (M.A., 1975; M.F.A., 1976; Ph.D., 1978). From 1981 to 1996 she was a professor of English at Iowa State University. She subsequently turned to writing full-time.

Her first novel, Barn Blind (1980), focuses on the relationships between a mother and her children. Duplicate Keys, a mystery novel, appeared in 1984. The Greenlanders (1988) is a sweeping epic centred on a 14th-century family, the Gunnarssons. A Thousand Acres (1991; film 1997), which won a Pulitzer Prize, is Smiley's best-known novel. Modeled on William Shakespeare's King Lear, it focuses on the Cook family and farm life in Iowa in the 1980s. Smiley's subsequent novels included Moo (1995), a satire of academia; Horse Heaven (2000), about horse racing; Ten Days in the Hills (2007), a reworking of Giovanni Boccaccio's Decameron set in Hollywood; and Private Life (2010), which examines a woman's marriage and interior life. Some Luck (2014), which covers 33 years in the history of the Langdons, a farming family, was the first entry in a trilogy. Early Warning and Golden Age (both 2015), the second and third volumes, were similarly expansive narratives about subsequent generations of the Langdon clan. In 2020 Smiley published the lighthearted Perestroika in Paris, about a racehorse that wanders the French city, making a number of animal friends. She also wrote The Georges and the Jewels (2009), a young adult novel.

Among Smiley's nonfiction works are a biography of Charles Dickens (2002) and A Year at the Races (2004), a memoir of her experiences as a racehorse owner. Thirteen Ways of Looking at the Novel (2005) is a highly personal study of the form and function of the novel. Smiley was elected to the American Academy of Arts and Letters in 2001. In 2006 she won the PEN USA Lifetime Achievement Award for Literature.
Kristin Kuster, composer
Composer Kristin Kuster "writes commandingly for the orchestra," and her music "has an invitingly tart edge" (The New York Times). Her colorfully enthralling, lush and visceral compositions take inspiration from architectural space, the weather and mythology. Based in Ann Arbor, Kuster is an associate professor and chair of composition at the University of Michigan School of Music, Theatre & Dance.
"I am delighted to be a part of this epic project. The libretto that Mark Campbell has woven and spun from Jane Smiley's novel, coupled with the vision of Kristine McIntyre for the production, is an enormous gift to all of us engaged in this work. I'm eager to hear and see it come to life next year," said Kuster.
Recently she received an OPERA America Discovery Grant for female composers, made possible through The Virginia B. Toulmin Foundation. Upcoming and recent premieres of Kristin's music include works for the Baltimore Symphony Orchestra, the Detroit Symphony Orchestra, the Cabrillo Festival of Contemporary Music, the Cincinnati Symphony Orchestra, the United States Air Force Heritage Brass Ensemble, Philadelphia-based Network for New Music, the Colorado Music Festival Orchestra and the Lisbon Summerfest Chamber Choir. Her music has received support from such organizations as the American Academy of Arts and Letters, the Sons of Norway, American Composers Orchestra, League of American Orchestras, New Music USA, American Opera Projects, the Jerome Foundation, and the Jack L. Adams Foundation.

Learn more >
Mark Campbell, librettist
The work of Pulitzer Prize and Grammy Award-winning librettist/lyricist Mark Campbell is at the forefront of the contemporary opera scene in this country. Campbell has written 39 opera librettos, lyrics for seven musicals and text for five song cycles and two oratorios. His best-known works are Silent Night, The (R)evolution of Steve Jobs, Sanctuary Road, As One, The Shining, Elizabeth Cree, Stonewall, Burke & Hare, Later the Same Evening, Volpone, Rappahannock County, Bastianello/Lucrezia, and the musical, Songs from an Unmade Bed.
"It's hard to imagine a more ideal confluence of forces in the creation of this opera: a riveting narrative told by one of America's greatest novelists, a composer of profoundly moving music, a stage director with a proven record of expert musical storytelling and a well-regarded opera company that understands how important this story is to both its community and the world. I couldn't be prouder to be a part of this team," said Campbell about A Thousand Acres.
Campbell is the recipient of numerous other prestigious awards, including the first Kleban Foundation Award for Lyricist, two Richard Rodgers Awards from the American Academy of Arts and Letters, a Jonathan Larson Foundation Award, a New York Foundation for the Arts Playwriting Fellowship, and the first Dominic J. Pelliciotti Award. He also mentors future generations of opera composers and librettists through such organizations as the American Opera Project, American Lyric Theater and the American Opera Initiative and recently created and is funding the Campbell Opera Librettist Prize — the first award in the history of the art form devoted to the librettist. Upcoming premieres include Edward Tulane for Minnesota Opera, A Nation of Others for the Oratorio Society of New York, The Secret River for Opera Orlando, Supermax for Opera Saratoga and Les Girls for Théatre du Châtelet.

Learn more >