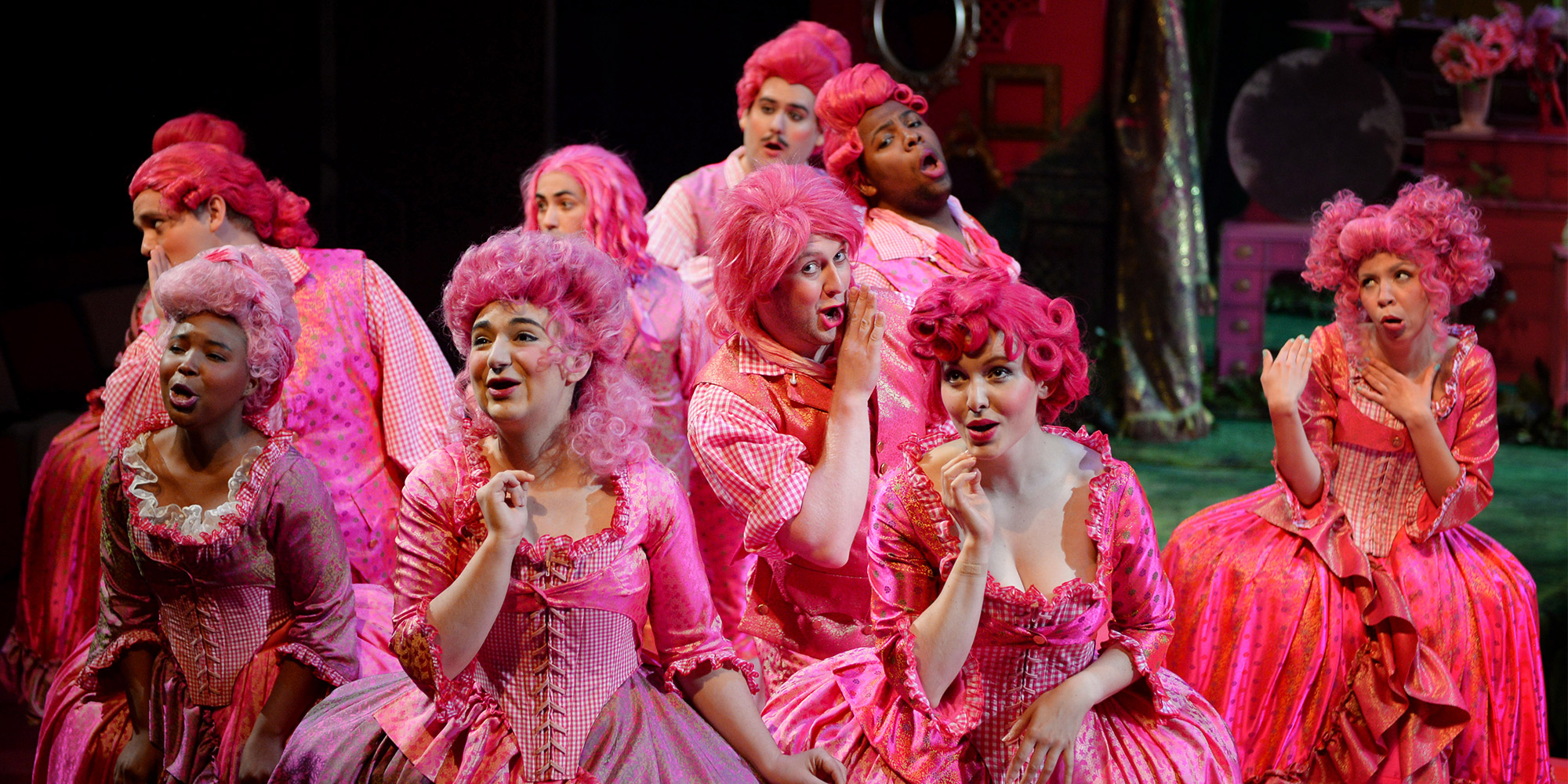 Applications are now being accepted for the 2022 Festival Season.
AUDITION DATES/LOCATIONS
Cincinnati, OH: September 27, 2021
Houston, TX: September 29, 2021
Atlanta, GA: October 1, 2021
Philadelphia, PA: October 12, 2021
New York, NY: October 13-14, 2021
Des Moines, IA: October 31, 2021
APPLICATION DEADLINES
Cincinnati deadline: Sept 9
Houston deadline: Sept 9
Atlanta deadline: Sept 13
Philadelphia deadline: Sept 20
New York deadline: Sept 20
Des Moines deadline: Sept 30
Recording: Oct 31
Audition information for the Apprentice Artist Program:
Apprentice Artist auditions are held annually in various cities, as well as by recording. At least half of the audition period will be devoted to Apprentice Artist and OPERA Iowa auditions. As much as we would like to hear everyone who submits audition materials, it is seldom possible because of time considerations. A pianist is provided by DMMO for all live auditions.

Recorded auditions:
Candidates for the Apprentice Artist Program may submit a recorded audition in lieu of a live audition. All recordings will be heard. Audio and video recordings are accepted via YAP Tracker and should be submitted no later than October 31, 2021.

During the fall auditions Des Moines Metro Opera will also hear singers to complete the casting needs for the OPERA Iowa Educational Touring Troupe, its highly successful music education program. DMMO's educational ensemble will engage six young artists to perform roles in a touring production of Beauty and the Beast and a children's opera entitled Rusalka: The Littlest Mermaid. Artsits selected will also be cast as covers/comprimarios in a production of The Magic Flute as part of DMMO's 50th Anniversary Season.

The OPERA Iowa period of employment will run from January 17 - April 29, 2022. Travel, housing and per diem while touring will be covered by Des Moines Metro Opera. All OPERA Iowa artists receive an invitation to return for the 2022 Summer Festival Season as an Apprentice Artist with the company.

Application requirements:
Completed application form via YAP Tracker
Current pdf copy of résumé
Digital color headshot (preferably in landscape format)
Two recorded arias of contrasting style (audio and/or video)
Proof of COVID-19 vaccination
Non-U.S. citizens only: proof of right to work in the United States

Des Moines Metro Opera will be using a YAP Tracker application for the Apprentice Artist and OPERA Iowa Programs this season. The application can be found here. You do not need to be a paying subscriber to YAP Tracker to use the application form, although you will need an account (guest accounts are available; see the website for details). Registration can be completed here.

A live audition is not guaranteed and a preliminary recording is necessary if you wish to be considered for a live audition. All recordings submitted under the "recorded audition" category will be heard. Please contact Sam Carroll at 515-961-6221 with any questions about the application process.