IPR broadcasts J. Strauss's Die Fledermaus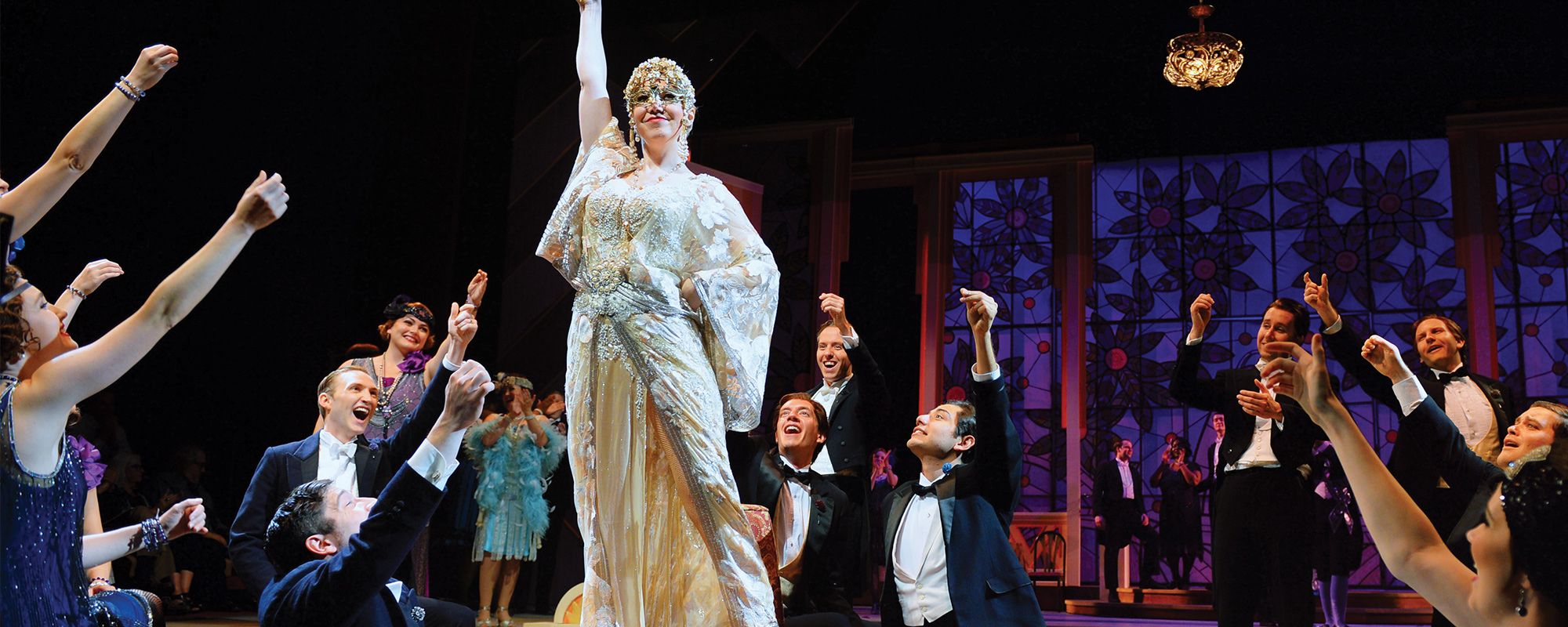 April 3, 2021 8:00PM - 10:30PM
Iowa Public Radio kicks off its 2021 Arias in April series with a radio broadcast of our 2018 production of Johann Strauss II's uproarious comedic masterpiece, Die Fledermaus. An effervescent and sparkling confection, Strauss's beloved operetta waltzes right into your heart with familiar melodies, witty repartee and delightful charm. The cunning Dr. Falke decides to play a joke on his good friend Eisenstein as a little light revenge for a night of carousing gone awry. As his scheme unfolds subplots hilariously pile up, eventually converging at an extravagant masquerade ball hosted by a Russian prince. Deceptions and disguises among friends and lovers give way to affection, laughter, and - as any happy ending should - champagne for all!
This production of Die Fledermaus is sung in English and features Susannah Biller, David Pershall, Anna Christy, Taylor Stayton, Sarah Larsen, and Troy Cook with Maestro Robert Moody conducting the DMMO Festival Orchestra.
Tune in to your local IPR Classical radio station or stream it on IowaPublicRadio.org on Saturday, April 3 at 8pm or Sunday, April 4 at 4pm (CST).
« Return to the Event List