IPR broadcasts Tchaikovsky's The Queen of Spades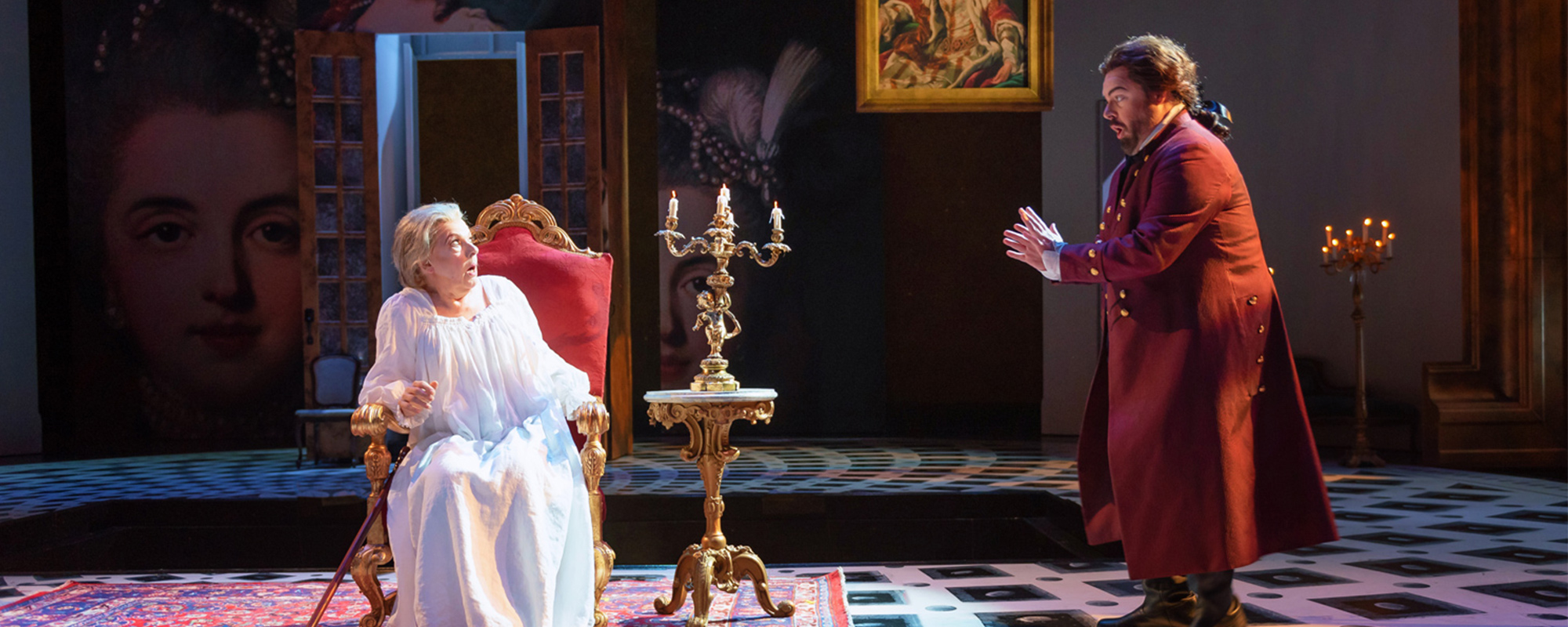 October 30, 2021 8:00PM - 11:00PM
Iowa Public Radio concludes its Opera in October series with a radio broadcast of our 2021 production of Tchaikovsky's haunting Russian ghost story, The Queen of Spades.
This new production of The Queen of Spades is sung in Russian and features Joyce Castle as the Countess, Jonathan Burton as Gherman, Sara Gartland as Lisa, Benjamin Taylor as Count Tomsky/Zlatagor, Alexander Birch Elliott as Prince Yeletsky, Taylor Raven as Pauline/Milovzor, Jonas Hacker as the Master of Ceremonies, Cadie J. Bryan as Prilepa, Andrew Gilstrap as Sourin, Peter Scott Drackley as Tchekalinsky, Cierra Byrd as the Governess, Symone Harcum as Masha, Andrew Turner as Tchaplitsky, Ryan Wolfe as Narumov, and Susan E. Voss as Catherine the Great, with Maestro David Neely conducting the DMMO Festival Orchestra.
Tune in to your local IPR Classical radio station or stream it on IowaPublicRadio.org on Saturday, October 30 at 8pm or Sunday, October 31 at 4pm (CDT).
« Return to the Event List