Cartoons and Coloratura: Celebrating Ten Decades of Opera in Animation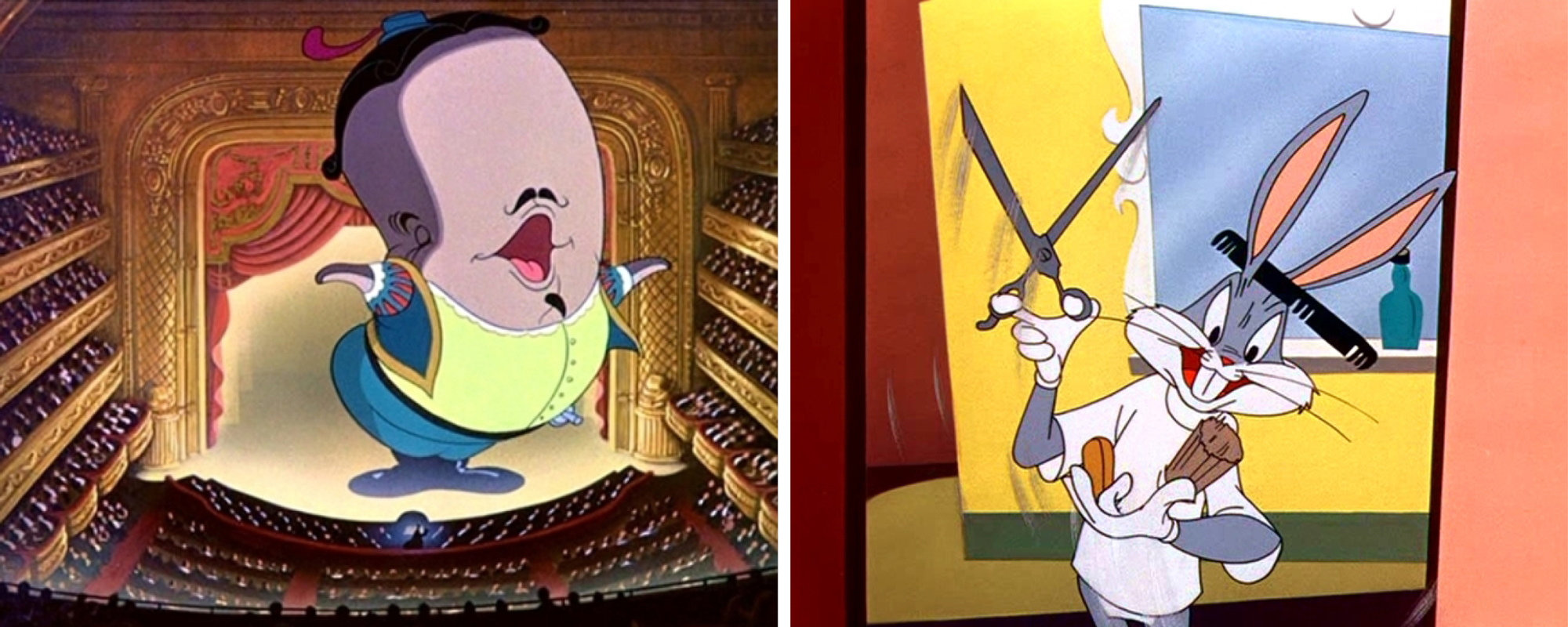 October 19, 2021 7:00PM - 8:00PM
Many of us got our first taste of opera accompanied by the taste of cornflakes and Rice Krispies, as we sat on the floor in our pajamas watching Saturday morning cartoons. The antics of Mickey Mouse, Bugs Bunny, Woody Woodpecker and Elmer Fudd were partnered with music by Wagner, Rossini, Johann Strauss II and Bizet, to name just some of their victims.
The 50s and 60s were The Golden Age of opera cartoons, with Bugs and Elmer doing battle in "The Rabbit of Seville" and "What's Opera, Doc?" But opera actually made its first appearance in animation with Disney's "The Opry House" in 1929 and it continues today in many episodes of The Simpsons.
Cartoons and Coloratura explores this rich history, illustrated with video excerpts from the above titles as well as "The Band Concert," "Mickey's Grand Opera," and art-deco masterpiece "Music Land." We'll also take a peek at "The Whale Who Wanted to Sing at the Met," about a uniquely talented sperm whale who can sing arias, duets, and trios all by himself, hear Woody Woodpecker's breakneck rendition of opera's most famous patter song, and drop in on "The Homer of Seville," in which Homer Simpson discovers he can sing opera, but only in unique circumstances.

These special online presentations are available to DMMO Guild members. To join the Guild, please contact Kaylah Hicok, Guest Services Manager, at khicok@dmmo.org or 515-961-6221.
« Return to the Event List