IPR broadcasts Britten's A MIDSUMMER NIGHT'S DREAM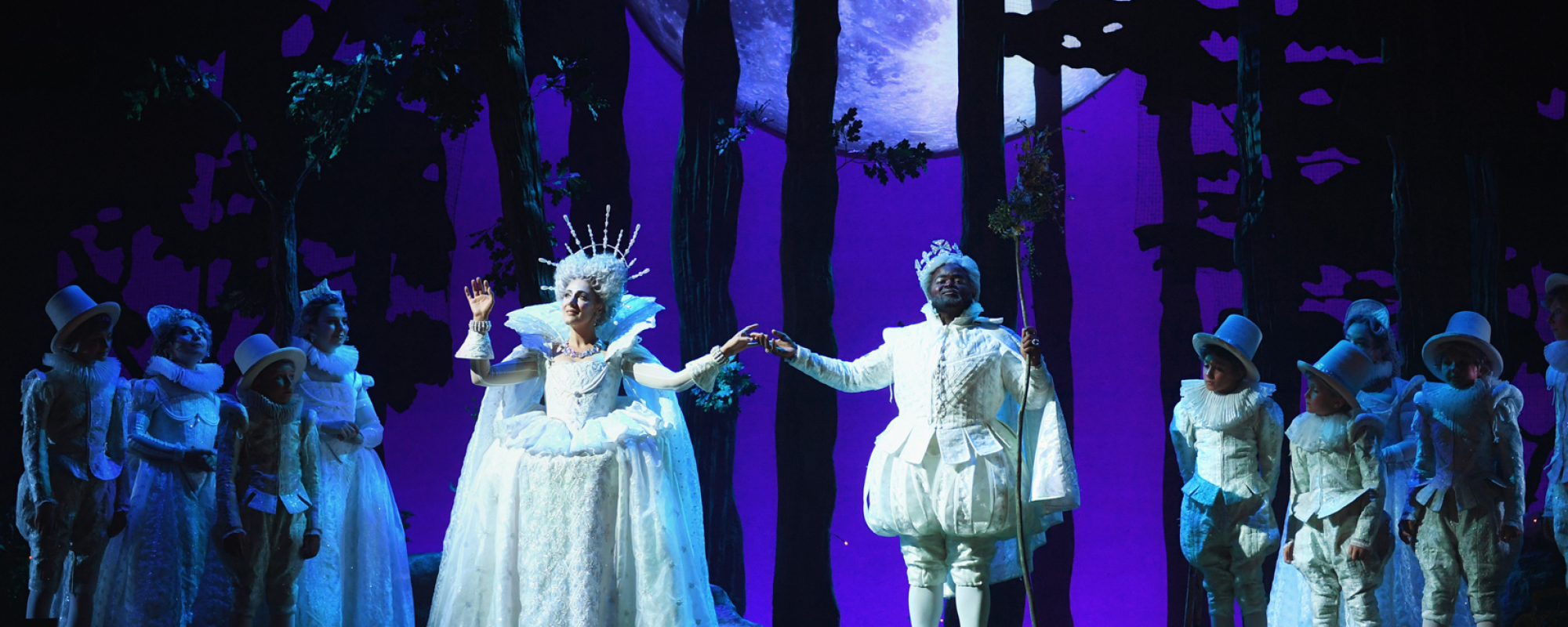 October 8, 2022 8:00PM - 11:00PM
Iowa Public Radio continues its Opera in October series with a radio broadcast of our 2022 production of Benjamin Britten's A Midsummer Night's Dream.
This production of A Midsummer Night's Dream is sung in English and features John Holiday as Oberon, Sydney Mancasola as Tytania, Liam Beck-O'Sullivan as Puck, Barnaby Rea as Bottom, Alexander Birch Elliott as Demetrius, Susanne Burgess as Helena, Tamara Gura as Hermia, Isaiah Bell as Lysander, Matt Boehler as Quince, Michael Kuhn as Flute, Wei Wu as Snug, Corey Trahan as Snout, Michael Pandolfo as Starveling, Alan Williams as Theseus, Sydney Frodsham as Hippolyta, with Maestra Elizabeth Askren conducting the DMMO Festival Orchestra.
Tune in to your local IPR Classical radio station or stream it on IowaPublicRadio.org on Saturday, October 8 at 8pm (CDT).
« Return to the Event List