The Love for Three Oranges on Iowa Public Radio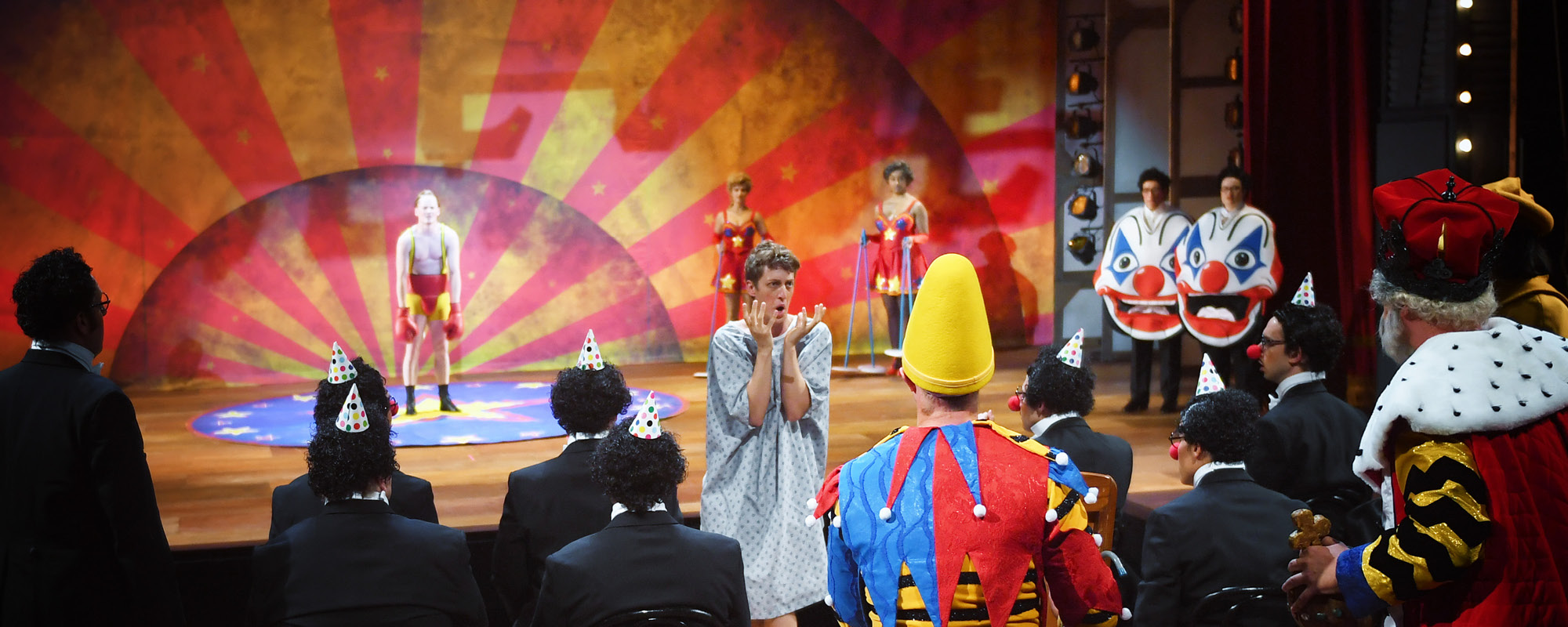 October 8, 2023 4:00PM - 6:15PM
Iowa Public Radio continues its Opera in October series with a radio broadcast of our 2023 production of Sergei Prokofiev's The Love for Three Oranges.
This production of The Love for Three Oranges features Christopher Sokolowski as the Prince, Michael Porter as Trouffaldino, Scott Conner as the King of Clubs, Alexandra LoBianco as Fata Morgana, Alexander Birch Elliott as Léandre, Anthony Reed as Tchélio, Benjamin Taylor as Pantalon, Catherine Martin as Clarice, Sun-Ly Pierce as Sméraldine, Flora Hawk as Ninette, Matt Boehler as the Cook, José Olivares as Farfarello, Jeremy Harr as Herald, Ariana Maubach as Linette, Maggie Reneé as Nicolette, Spencer Lawrence Boyd as Master of Ceremonies, with Maestro David Neely conducting the DMMO Festival Orchestra.
Tune in to your local IPR Classical radio station or stream it on IowaPublicRadio.org on Saturday, October 7 at 8pm (CT).
« Return to the Event List