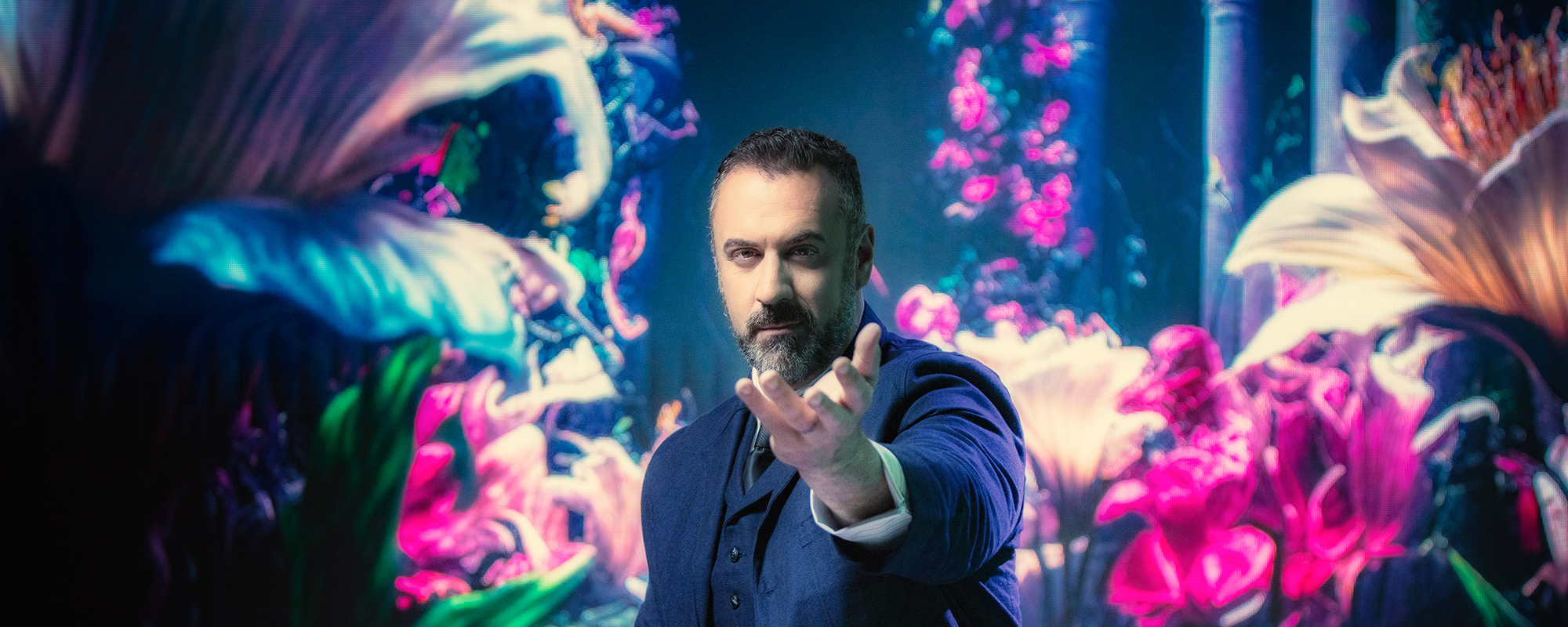 Bluebeard's Castle
Saturday

JULY 1

7:30 PM

Sunday

JULY 9

2:00 PM

Friday

JULY 14

7:30 PM

Saturday

JULY 22

7:30 PM
BUY TICKETS
Bluebeard's Castle
The mysterious Duke Bluebeard welcomes his new bride Judith into his ominous castle, where rumors have been swirling concerning one question: what happened to his previous three wives? Shrouded in the secrecy of seven forbidden rooms, Judith desperately tries to uncover the terrifying secrets that Bluebeard had hoped to keep locked away forever. With its immense, cinematic score, Bartók's psychological opera-thriller will leave you entranced as Judith reveals, door-by-door, Bluebeard's dark past.

Our new production features bass-baritone Christian Van Horn making his DMMO and role debut as Duke Bluebeard and soprano Sara Gartland as Judith, with direction by Kristine McIntyre, video design by internationally acclaimed artist and Des Moines resident, Oyoram (Yorame Mevorach), and Maestro David Neely leading the DMMO Festival Orchestra.
MUSIC BY
Béla Bartók
LIBRETTO BY
Béla Balázs
BASED ON
Barbe bleue by Charles Perrault
PREMIERED
24 May 1918
Hungarian Royal Opera House, Budapest
SUNG IN
Hungarian (with English subtitles)
ESTIMATED RUN TIME
60 minutes
COMPANY PREMIERE
The Music
Béla Bartók began performing at the age of 11. His first compositions revealed the influence of Liszt, Brahms and Strauss, but most of his inspiration came from exploring national folk music. This included Hungarian folk but also other ethnic rhythms that he discovered while travelling through his native Transylvania. His hometown is now part of Romania. Using folk elements and traditional techniques, Bartók achieved an original modern style that has had a great impact on 20th-century music.