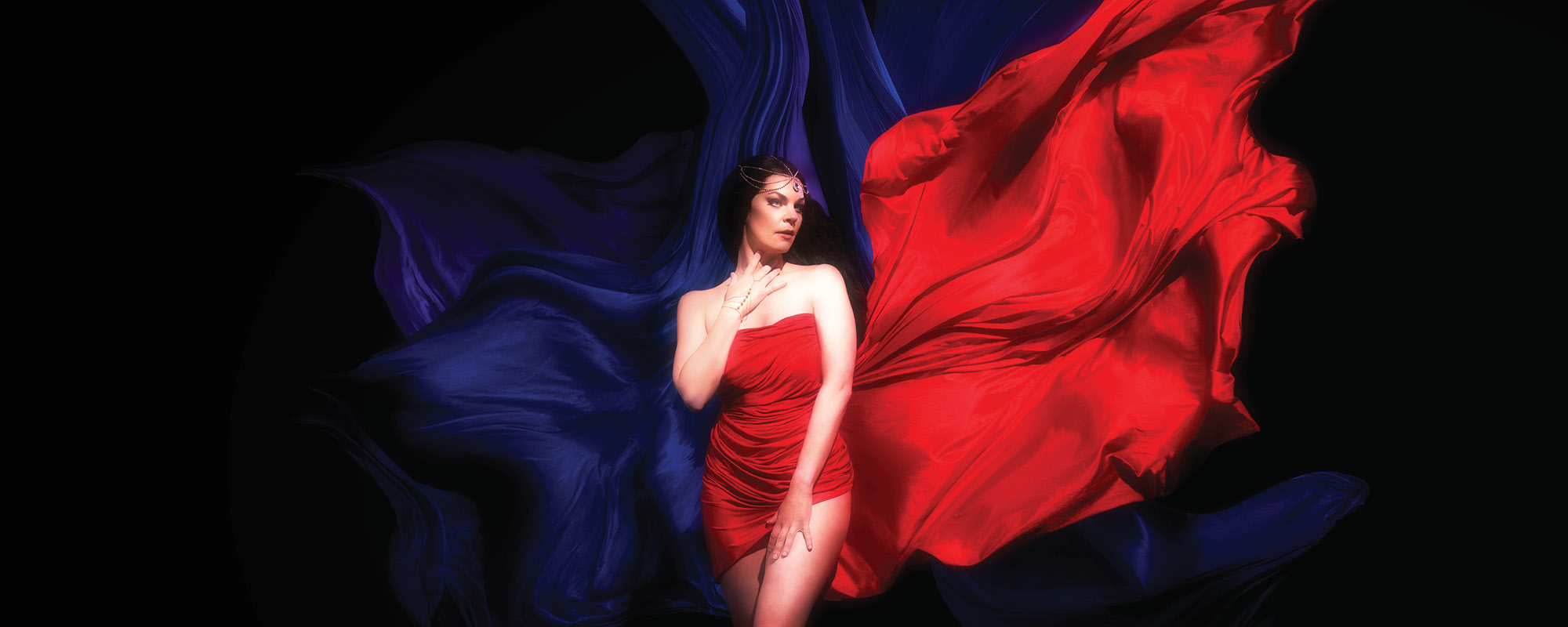 Salome
Saturday

JUNE 29

7:30 PM

Sunday

JULY 7

2:00 PM

Saturday

JULY 13

1:00 PM

Friday

JULY 19

7:30 PM
BUY TICKETS
Salome
Based on Oscar Wilde's sensational play, Richard Strauss's Salome took the world by storm at its premiere with princess Salome at its center, whose growing obsession with the imprisoned prophet John the Baptist propels the story to its dramatic conclusion. Featuring music that is both colossal and dazzling, this new production will leave you on the edge of your seat.

Our new production features soprano Sara Gartland making an anticipated role debut as Salome, with DMMO Marhsall and Judy Flapan Music Director and Principal Conductor David Neely leading the DMMO Festival Orchestra. Nathan Troup will direct this new production.

PERFORMANCES
June 29 at 7:30pm
July 7 at 2:00pm
July 13 at 1:00pm
July 19 at 7:30pm

Order a season subscription >
Order individual ticket reservations >
MUSIC BY
Richard Strauss
LIBRETTO BY
Hedwig Lachmann after Oscar Wilde
PREMIERED
December 9, 1905
Semperoper Dresden
SUNG IN
German (with English supertitles)
ESTIMATED RUN TIME
1 hour, 45 minutes with no intermission
PREVIOUS PRODUCTION
2002
The Music
Richard Strauss is no stranger to the Des Moines Metro Opera audience. His Ariadne auf Naxos was produced in 1980 and again in 2004, Der Rosenkavalier in 1992, Salome in 2002 and Elektra in 2013. In the last decades of the nineteenth century Strauss composed wonderful tone poems for orchestra, among them "Don Juan", "Don Quixote" and "Thus Spoke Zarathustra." In these remarkable pieces he proved himself one of the greatest orchestrators of all time, following in the footsteps of the highly original Hector Berlioz.

It was inevitable that he would compose for the lyric stage. He conducted a great deal of opera and was part of Cosima Wagner's team at Bayreuth. He also wrote wonderful art songs, many of them to be sung by his wife Pauline who was a professional singer. His first two scores—Guntram and Feuersnot—showed promise but fell short of international acclaim.

In 1905 he composed Salome, which met with praise, rejection and revulsion in various corners of the western world. It also made the composer a household name and assured the celebrity of his career. He worked feverishly on it, turning it into another tone poem for orchestra with intense vocal and dramatic characterizations. The score is one of a kind in its intense and morbid eroticism, its wildly imaginative orchestral palette and its jarring juxtaposition of the beautiful and the grotesque.

Salome may well be Strauss' most original contribution to the art form and remains, nearly 120 years after it premiere, one of the most astonishing and musically shocking works ever written.