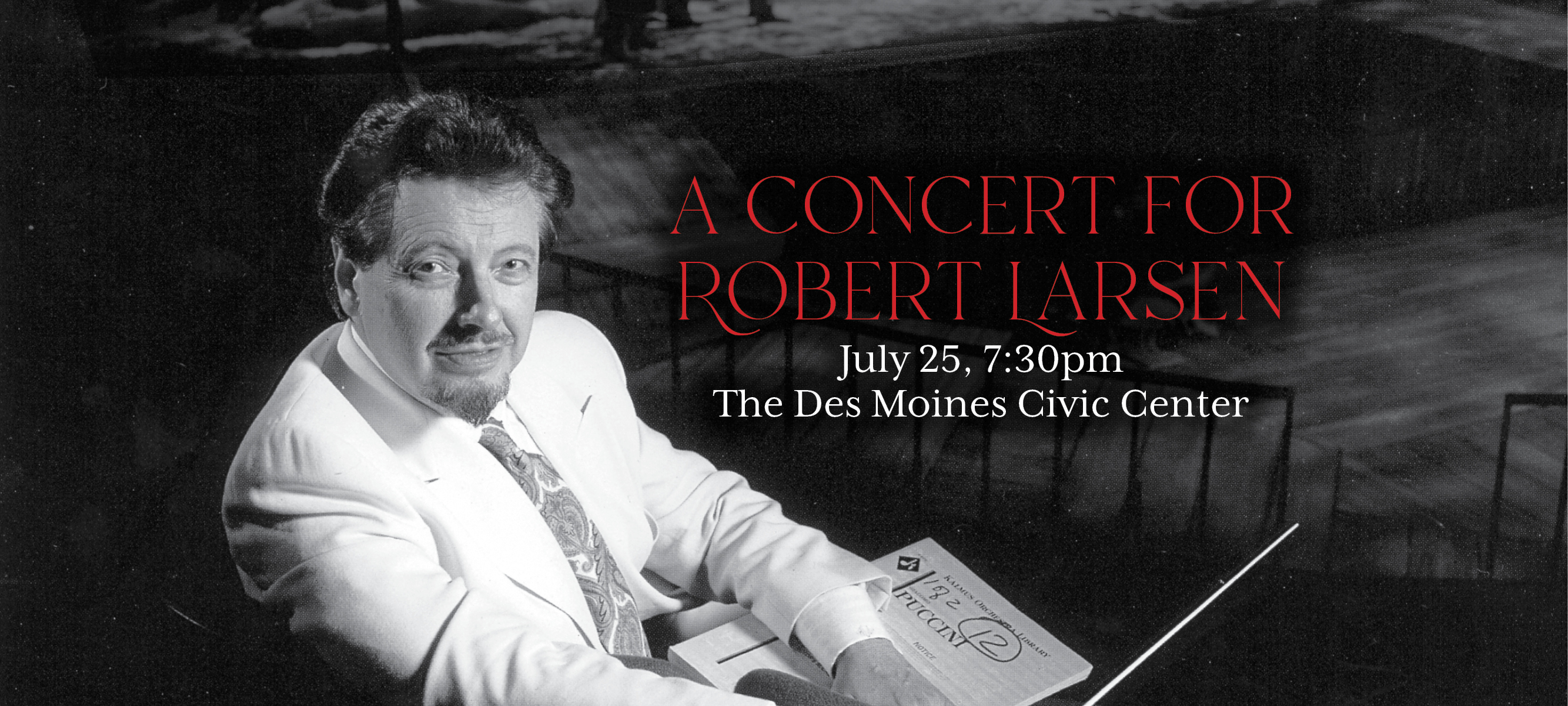 Sunday, July 25, 2021
7:30pm | The Des Moines Civic Center
Join us to honor the extraordinary life of our beloved founder, Robert L. Larsen at the Des Moines Civic Center on the evening of Sunday, July 25, 2021 at 7:30pm.

This special program will feature the DMMO Festival Orchestra with principal soloists that were near and dear to Robert's heart alongside a full chorus performing some of his favorite pieces from the repertory.

Reservations are required for this free program. Please click the link below to reserve your tickets.