IPR broadcasts Rameau's Platée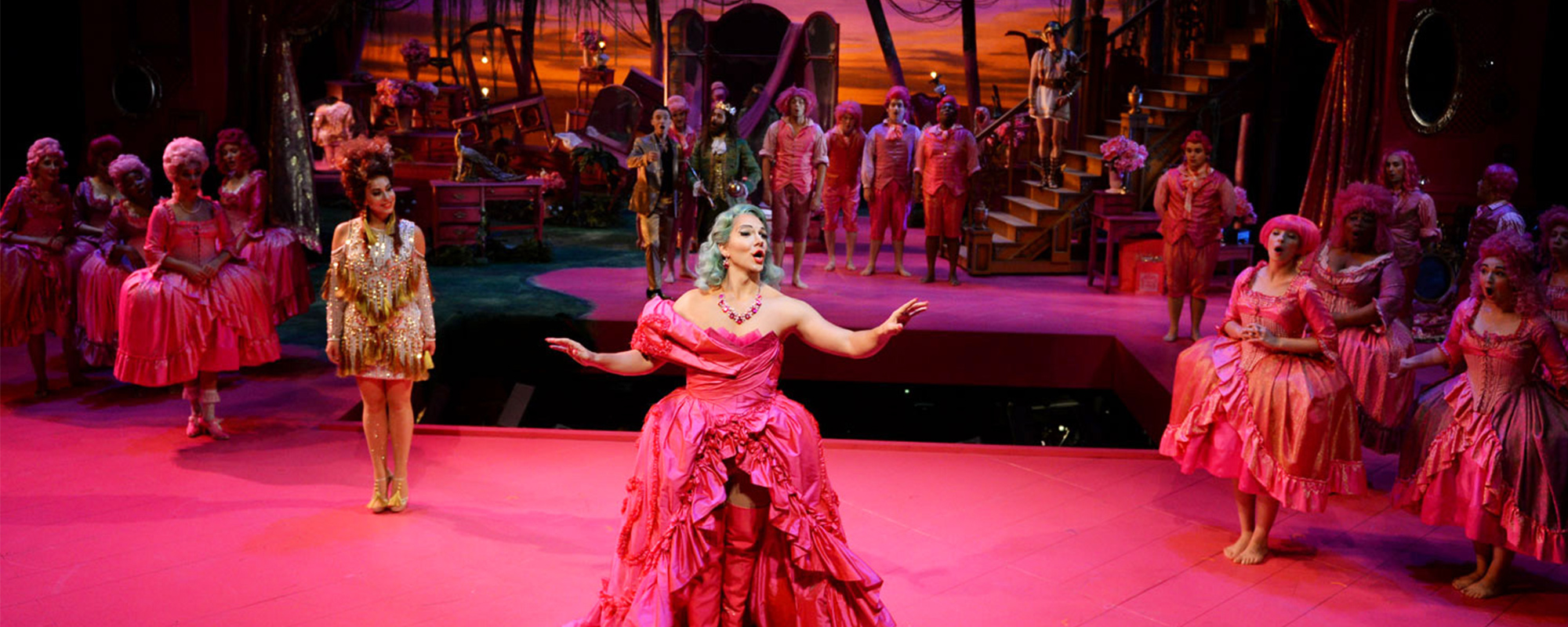 October 9, 2021 8:00PM - 11:00PM
Iowa Public Radio continues its Opera in October series with a radio broadcast of our 2021 production of Rameau's cheeky French Baroque comedy, Platée.
This new production of Platée is sung in French and features Taylor Stayton as Platée, Elizabeth Sutphen as La Folie, Scott Conner as Jupiter, Zoie Reams as Juno, Alexander Birch Elliott as Momus, Jonas Hacker as Mercury, Alex Rosen as Cithéron, Cadie J. Bryan as Clarine, James Stevens as Thespis, Benjamin Véroniuqe Filloux as Amour, Benjamin Taylor as Un Satyr, and Camille Sherman as Thalie with Maestro Gary Thor Wedow conducting the DMMO Festival Orchestra, with harpsichordists Dylan Sauerwald and Yasuko Oura and cellist Kevin Kunkel playing continuo.
Tune in to your local IPR Classical radio station or stream it on IowaPublicRadio.org on Saturday, October 9 at 8pm or Sunday, October 10 at 4pm (CDT).
« Return to the Event List