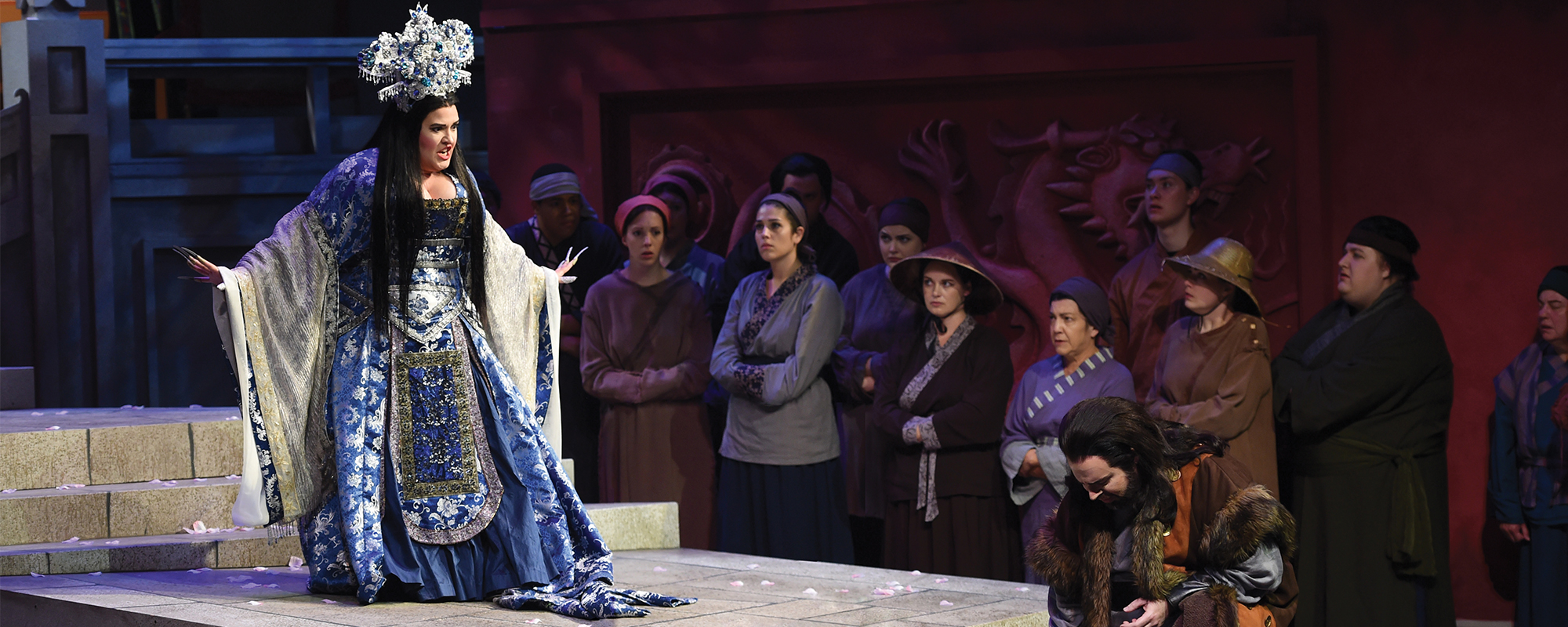 Des Moines Metro Opera holds the belief that great art should be for everyone. In 1993 OPERAtion Opera was launched to serve as the community outreach branch of DMMO's extensive education programs by providing a year-long series of activities for Iowa audiences, with a primary focus of programs geared toward underserved audiences. OPERAtion Opera operates within central Iowa communities by making the arts accessible to a broader and more diverse audience through a series of free dress rehearsals of our mainstage productions. The program works with nearly thirty human and social service agencies throughout the greater Des Moines area. These agencies serve children and adults who face social, logistical or economic barriers that would prevent them from attending a live opera performance.

Following each event DMMO staff and agency volunteers gather feedback from participants to determine their reaction and the effectiveness of the program. Evaluation criteria include total attendance, diversity of participants, comfort level and preparedness, interest or ability to draw on the experience in the future, enthusiasm, and interest in participating in a future event. Evaluation forms are also distributed to agency leaders, all resulting in new insights and/or program improvements. It is important to break down the barriers that might separate one from this wonderful art form. The pleasure of sharing a cultural experience with family and friends is one of the intrinsic values of the performing arts. It is especially true of young people that the more often they can experience the arts, the more likely their desire will be to continue to support them as adults. OPERAtion Opera often provides that initial experience, that first opportunity that will ignite a life-long passion for the arts.
Contact Chari Kruse at 515-961-6221 or dmmo@dmmo.org for more information on how you or your organization can become involved with OPERAtion Opera.
Participating Organizations
ArtForce Iowa
Boys and Girls Club of Central Iowa
Children and Families of Iowa
Christian Opportunity Center
Cornerstone Recovery
Grubb Community YMCA
Italian-American Cultural Center of Iowa
Jewish Federation of Greater Des Moines
L.U.L.A.C. (League of United Latin American Culture)
Midwest Education/Latino Community
Orchard Place
PACE Juvenile Justice Center
Parent & Training Info Center of Iowa
Passageway
PATH - Broadlawns
Polk County Youth Shelter


South Central Youth and Family Services
Upward Bound
Urban Dreams
Walnut Creek YMCA
Willkie House Inc
Youth Emergency Services and Shelter
YWCA of Greater Des Moines