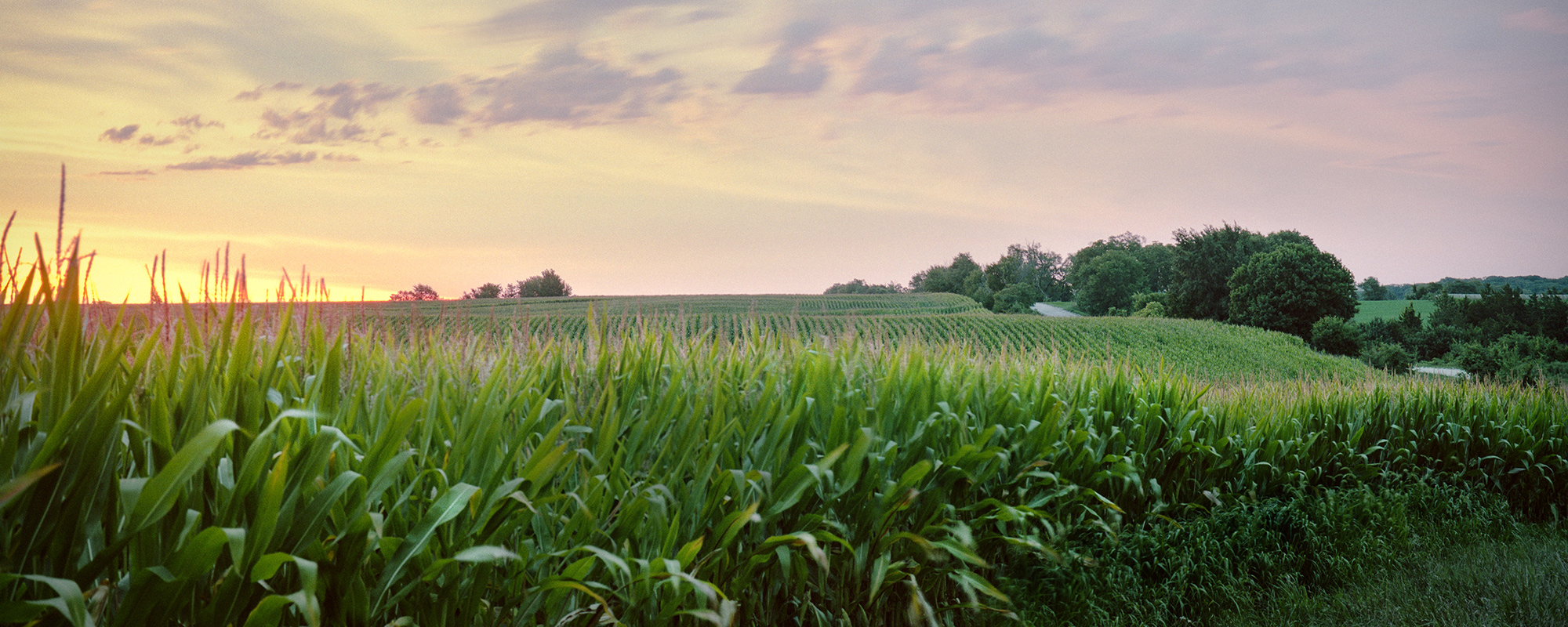 A Thousand Acres
Saturday

JULY 9

7:30 PM

Wednesday

JULY 13

7:30 PM

Sunday

JULY 17

2:00 PM

Tuesday

JULY 19

7:30 PM

Friday

JULY 22

7:30 PM
BUY TICKETS
A Thousand Acres
Leadership funding provided by Linda and Tom Koehn
On July 9, 2022, Des Moines Metro Opera will add a new American work to the operatic canon with its world premiere of A Thousand Acres with music by Kristin Kuster and libretto by Mark Campbell.
Based on the Pulitzer Prize-winning novel by Jane Smiley, A Thousand Acres is a modern retelling of Shakespeare's King Lear set on a farm in Iowa in the late 1970s told from the point of view of Ginny, the oldest of three daughters. Larry Cook, a prominent farmer, announces at a family gathering that he has decided to divide his thousand acres between his three daughters. While Ginny and Rose acquiesce to their father's wishes, Caroline demurs and enrages her father. Ginny tries to hold the family together but Rose, recovering from cancer treatment and fearful for the fate of her two daughters, is unrepentant in her criticism both of Caroline's selfishness and Larry's bullying nature. As Larry descends into rage and dementia, all the buried family secrets are finally laid bare.
Warning: A Thousand Acres contains material on the subjects of sexual assault, incest, and suicide.

Introducing the Acres Unearthed Series. Inspired by the world premiere of A Thousand Acres, artists, scholars, and authors will create a series of events that will explore the themes and connections presented by the novel. Themes such as family, patriarchy, the passing of land through generations and the strength and fragility of the ties that bind us together provide fertile ground for exploration. See the full list of events here >
Overtures Podcast
DMMO's resident opera lecturer Joshua Borths has created a new season of the Overtures podcast. The A Thousand Acres Overtures podcast features two episodes. Part 1 features general background information about the show and Part 2 features a fascinating conversation between Mr. Borths and DMMO Scholar-in-Residence Dr. Naomi André.

Listen to Overtures: Part 1 >
Listen to Overtures: Part 2 >
MUSIC BY
Kristin Kuster
LIBRETTO BY
Mark Campbell

BASED ON
the novel by Jane Smiley

PREMIERE
9 July 2022
Des Moines Metro Opera
SUNG IN
English (with English subtitles)
A WORLD PREMIERE
Photo by Amee Ellis
The Artists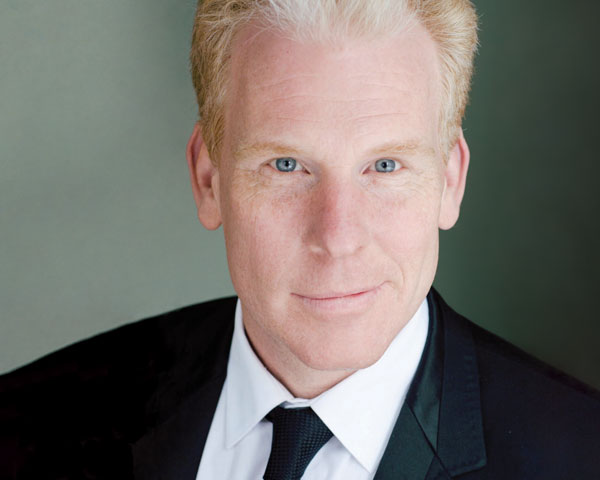 Roger Honeywell
Larry
A Thousand Acres Trailer by Estuary Motion Studios featuring Elise Quagliata as "Ginny"; Musical excerpt: "Here, Leaving" by Kristin Kuster; Excerpt from the libretto, A Thousand Acres, © 2020 Mark Campbell

A Conversation with Jane Smiley by Estuary Motion Studios featuring stage director Kristine McIntyre and author Jane Smiley; filmed at Jane's home in Monterey, California in September 2021.


A Thousand Acres: From Book to Opera with Librettist Mark Campbell; Moderated by Rebecca Cloud, Adult Services Librarian at the Des Moines Public South Side Library
The Synopsis
At a get-together in early summer 1979, Larry Cook surprises his entire family by dividing his prized 1000-acre farm between his 3 daughters Ginny, Rose and Caroline. At first Ginny and Rose and their husbands are thrilled (if a little suspicious) and begin making plans for expansion. But chaos and family arguments ensue as Caroline questions everyone's motives and Larry spirals into anger and madness. Act I ends with the storm scene - after hurling insults and accusations at his daughters, Larry runs off into the night, leaving Ginny and Rose to pick up the pieces.

Later that night, Rose finally reveals what has made her so bitter over the years: Larry sexually abused both her and Ginny as girls, though Ginny has buried the memory. At first Ginny denies it happened, but a flashback brings it all raging back. Ginny's marriage unravels, Larry sues his daughters to get the farm back and though the women win the case, all is essentially lost. What took 3 generations to build disintegrates in a matter of months. They lose control of the farm and Rose dies of cancer, poisoned by the well water.

In the epilogue, though, there is hope. On the day of the farm sale, Ginny tells Caroline to take whatever she wants - she then grabs the hands of Rose's two daughters, who she is now raising, and together the 3 leave the farm to start a life that is truly their own.
The Creators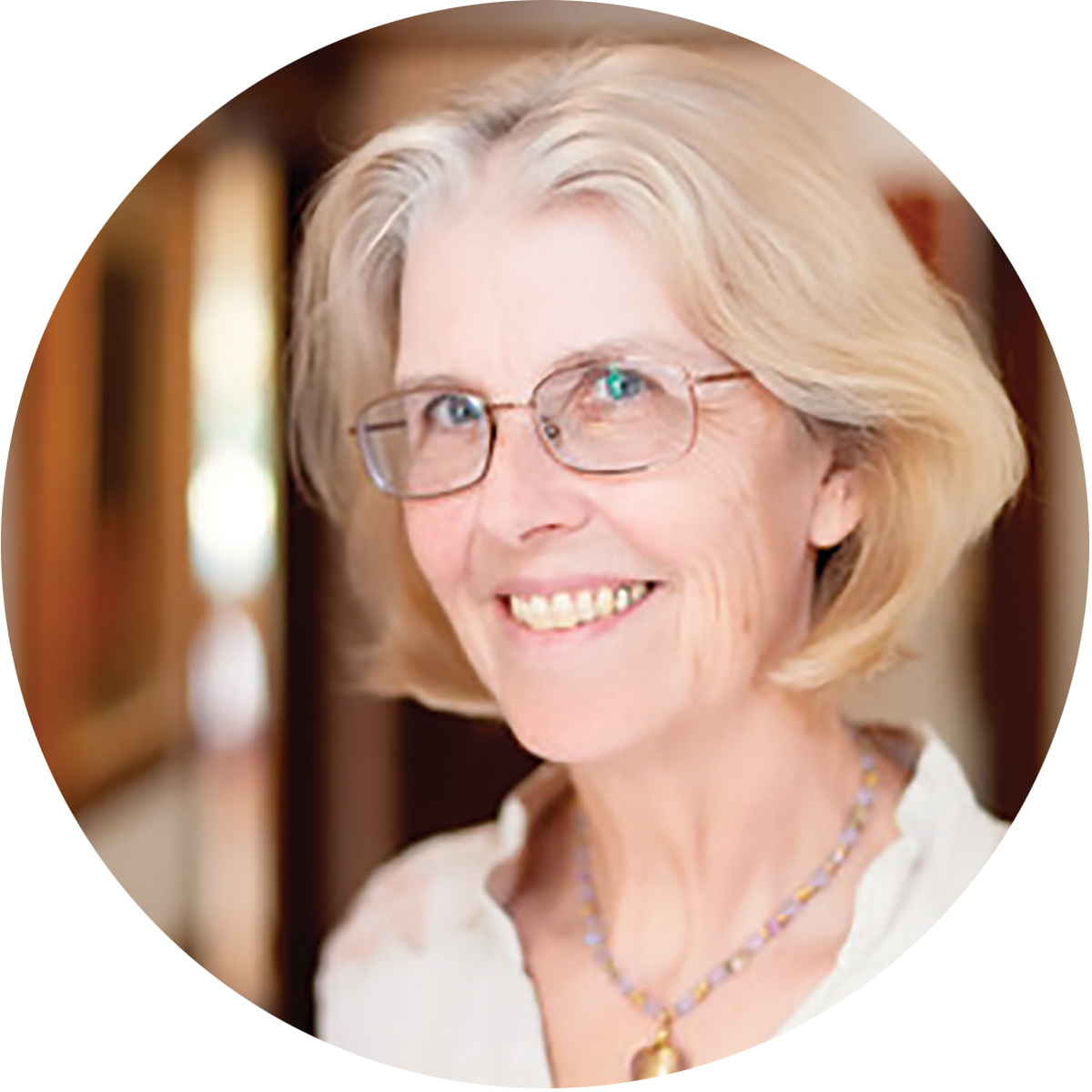 JANE SMILEY, AUTHOR
Jane Smiley (born September 26, 1949) is an American novelist known for her lyrical works that center on families in pastoral settings.

Smiley studied literature at Vassar College (B.A., 1971) and the University of Iowa (M.A., 1975; M.F.A., 1976; Ph.D., 1978). From 1981 to 1996 she was a professor of English at Iowa State University. She subsequently turned to writing full-time.

Her first novel, Barn Blind (1980), focuses on the relationships between a mother and her children. Duplicate Keys, a mystery novel, appeared in 1984. The Greenlanders (1988) is a sweeping epic centered on a 14th-century family, the Gunnarssons. A Thousand Acres (1991; film 1997), which won a Pulitzer Prize, is Smiley's best-known novel. Modeled on William Shakespeare's King Lear, it focuses on the Cook family and farm life in Iowa in the 1980s. Smiley's subsequent novels included Moo (1995), a satire of academia; Horse Heaven (2000), about horse racing; Ten Days in the Hills (2007), a reworking of Giovanni Boccaccio's Decameron set in Hollywood; and Private Life (2010), which examines a woman's marriage and interior life. Some Luck (2014), which covers 33 years in the history of the Langdons, a farming family, was the first entry in a trilogy. Early Warning and Golden Age (both 2015), the second and third volumes, were similarly expansive narratives about subsequent generations of the Langdon clan. In 2020 Smiley published the lighthearted Perestroika in Paris, about a racehorse that wanders the French city, making a number of animal friends. She also wrote The Georges and the Jewels (2009), a young adult novel.

Among Smiley's nonfiction works are a biography of Charles Dickens (2002) and A Year at the Races (2004), a memoir of her experiences as a racehorse owner. Thirteen Ways of Looking at the Novel (2005) is a highly personal study of the form and function of the novel. Smiley was elected to the American Academy of Arts and Letters in 2001. In 2006 she won the PEN USA Lifetime Achievement Award for Literature.
KRISTIN KUSTER, COMPOSER
Composer Kristin Kuster "writes commandingly for the orchestra," and her music "has an invitingly tart edge" (The New York Times). Her colorfully enthralling, lush and visceral compositions take inspiration from architectural space, the weather and mythology. Based in Ann Arbor, Kuster is an associate professor and chair of composition at the University of Michigan School of Music, Theatre & Dance.
"I am delighted to be a part of this epic project. The libretto that Mark Campbell has woven and spun from Jane Smiley's novel, coupled with the vision of Kristine McIntyre for the production, is an enormous gift to all of us engaged in this work. I'm eager to hear and see it come to life next year," said Kuster.
Recently she received an OPERA America Discovery Grant for female composers, made possible through The Virginia B. Toulmin Foundation. Upcoming and recent premieres of Kristin's music include works for the Baltimore Symphony Orchestra, the Detroit Symphony Orchestra, the Cabrillo Festival of Contemporary Music, the Cincinnati Symphony Orchestra, the United States Air Force Heritage Brass Ensemble, Philadelphia-based Network for New Music, the Colorado Music Festival Orchestra and the Lisbon Summerfest Chamber Choir. Her music has received support from such organizations as the American Academy of Arts and Letters, the Sons of Norway, American Composers Orchestra, League of American Orchestras, New Music USA, American Opera Projects, the Jerome Foundation, and the Jack L. Adams Foundation.

Learn more >
MARK CAMPBELL, LIBRETTIST
The work of Pulitzer Prize and Grammy Award-winning librettist/lyricist Mark Campbell is at the forefront of the contemporary opera scene in this country. Campbell has written 39 opera librettos, lyrics for seven musicals and text for five song cycles and two oratorios. His best-known works are Silent Night, The (R)evolution of Steve Jobs, Sanctuary Road, As One, The Shining, Elizabeth Cree, Stonewall, Burke & Hare, Later the Same Evening, Volpone, Rappahannock County, Bastianello/Lucrezia, and the musical, Songs from an Unmade Bed.
"It's hard to imagine a more ideal confluence of forces in the creation of this opera: a riveting narrative told by one of America's greatest novelists, a composer of profoundly moving music, a stage director with a proven record of expert musical storytelling and a well-regarded opera company that understands how important this story is to both its community and the world. I couldn't be prouder to be a part of this team," said Campbell about A Thousand Acres.
Campbell is the recipient of numerous other prestigious awards, including the first Kleban Foundation Award for Lyricist, two Richard Rodgers Awards from the American Academy of Arts and Letters, a Jonathan Larson Foundation Award, a New York Foundation for the Arts Playwriting Fellowship, and the first Dominic J. Pelliciotti Award. He also mentors future generations of opera composers and librettists through such organizations as the American Opera Project, American Lyric Theater and the American Opera Initiative and recently created and is funding the Campbell Opera Librettist Prize — the first award in the history of the art form devoted to the librettist. Upcoming premieres include Edward Tulane for Minnesota Opera, A Nation of Others for the Oratorio Society of New York, The Secret River for Opera Orlando, Supermax for Opera Saratoga and Les Girls for Théatre du Châtelet.

Learn more >