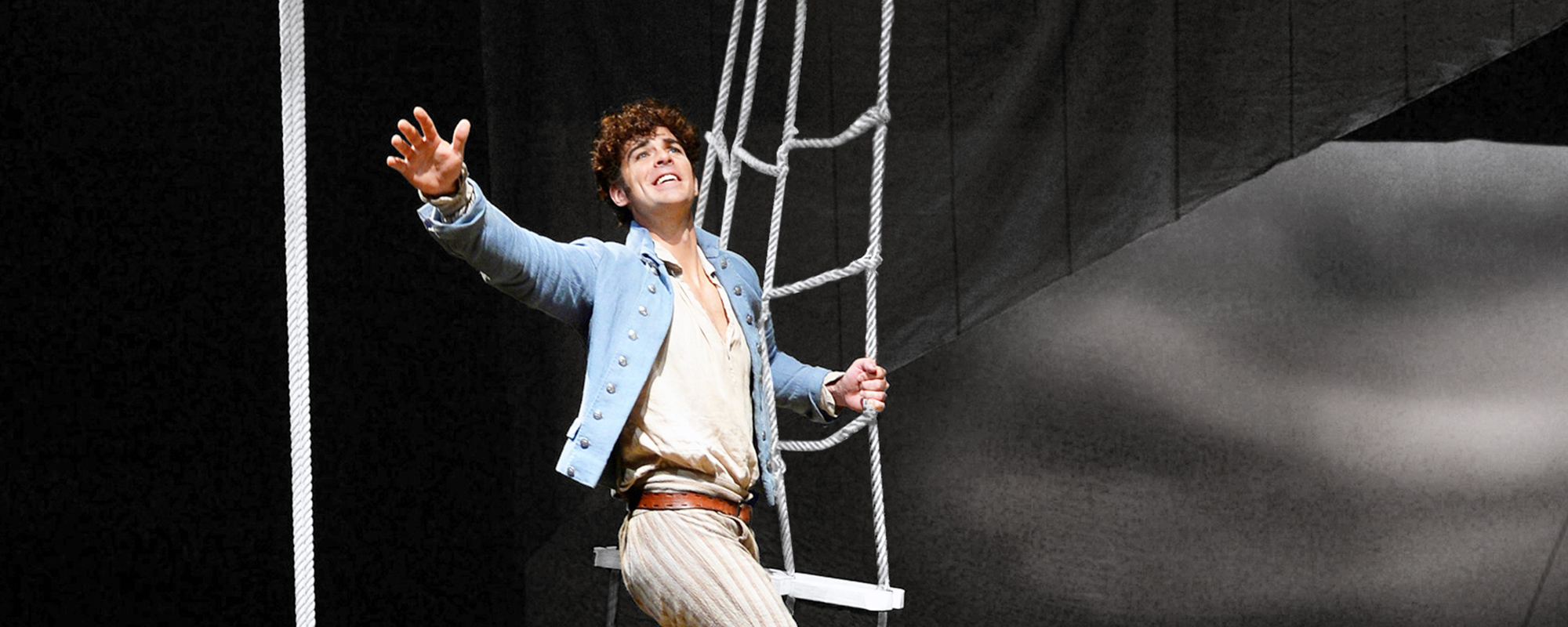 Billy Budd
Billy Budd
One of opera's most grandly scaled masterpieces, Benjamin Britten's Billy Budd tells the story of the persecution and destruction of a young sailor by a predatory master-at-arms. From rollicking sea shanties to bombastic choral episodes, Britten's searing opera roars to life in a spectacular, new production that transforms a British man o' war into a crucible for human faith and error.
In this Upper Midwest Emmy-winning broadcast of our acclaimed 2017 production, baritone Craig Verm stars as the young Billy Budd with tenor Roger Honeywell as Captain Vere. Bass Zachary James makes his DMMO debut as the Master-at-Arms, John Claggart. Maestro David Neely leads the production with direction by Kristine McIntyre. Des Moines Metro Opera was proud to present the world premiere of a revised orchestration by Britten associate and scholar Steuart Bedford and in cooperation with the Britten-Pears Foundation.

Funding for the broadcast of Billy Budd has been provided by the Lauridsen Family Foundation.
The Virtual Broadcast
"Des Moines Metro Opera presents Billy Budd"
filmed and produced by our friends at Iowa PBS
Date/Time: July 12 through August 25
Where: Online on Facebook, YouTube, IowaPBS.org, the PBS Video App
Cost: This stream is free!
Additional Billy Budd events:
The Infinite Sea with Kristine McIntyre and Dawn Coleman
Catching up with the Cast of Billy Budd
Billy Budd Prelude Talk with Joshua Borths
MUSIC BY
Benjamin Britten
LIBRETTO BY
E. M. Forster and Eric Crozier, based on the short novel "Billy Budd" by Herman Melville

PREMIERED
1 December 1951
Covent Garden, London
SUNG IN
English (with English subtitles)
COMPANY PREMIERE

RECORDED ON
11 July 2017 by Iowa PBS

By arrangement with Boosey & Hawkes, Inc., publisher and copyright owner. Revised orchestration by Stuart Bedford.
The Artists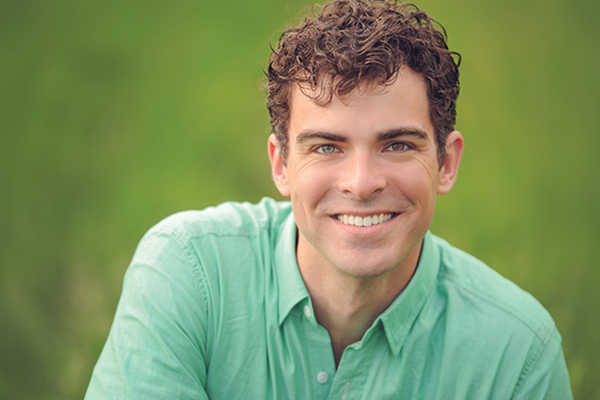 Craig Verm
Billy Budd
View Website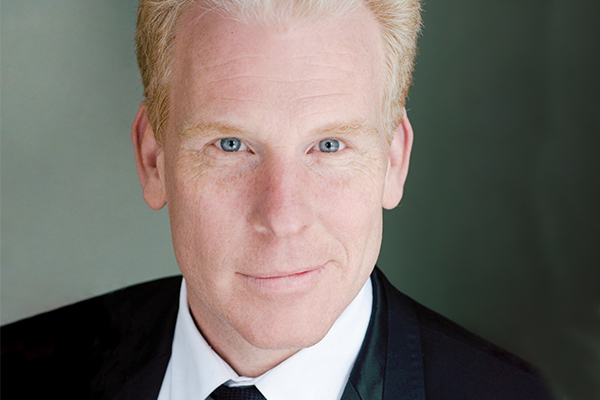 Roger Honeywell
Edward Fairfax Vere
View Website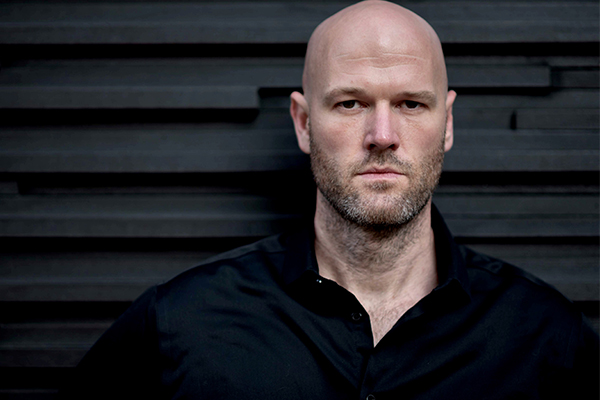 Zachary James
John Claggart
View Website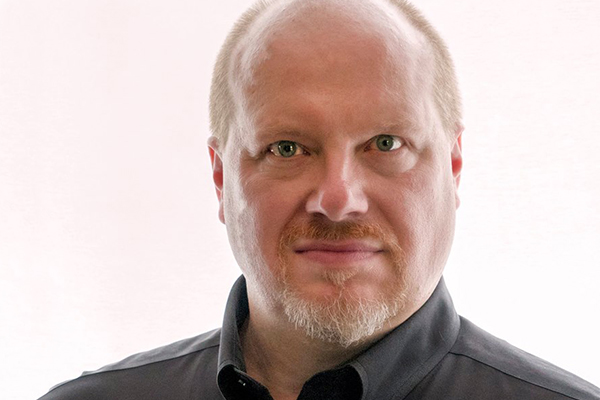 Dennis Jesse
Mr. Redburn
View Website
Federico de Michelis
Mr. Flint
View Website
Kristopher Irmiter
Lieutenant Ratcliffe
View Website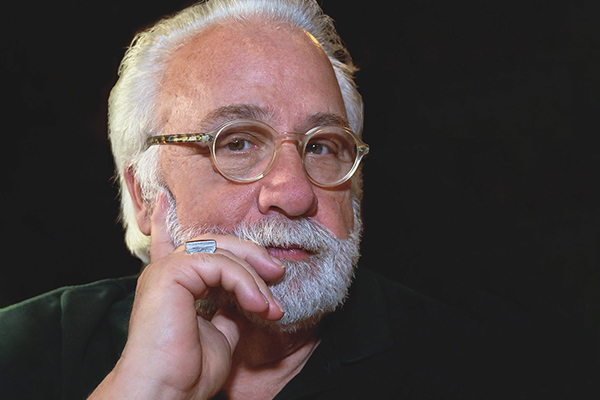 Thomas Hammons
Dansker
View Website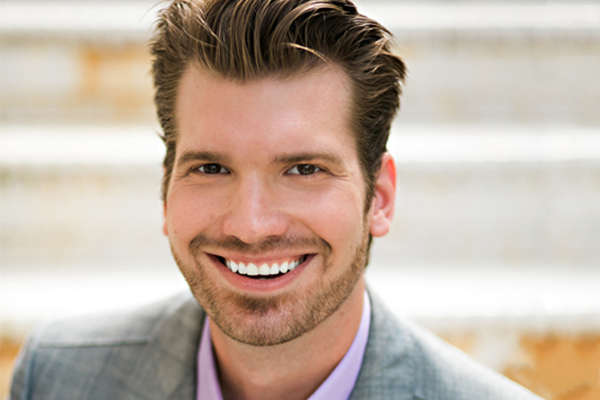 Michael Adams
Donald
View Website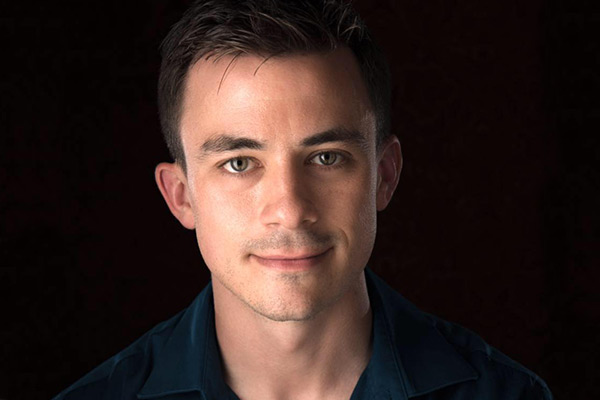 Christian Sanders
Novice
View Website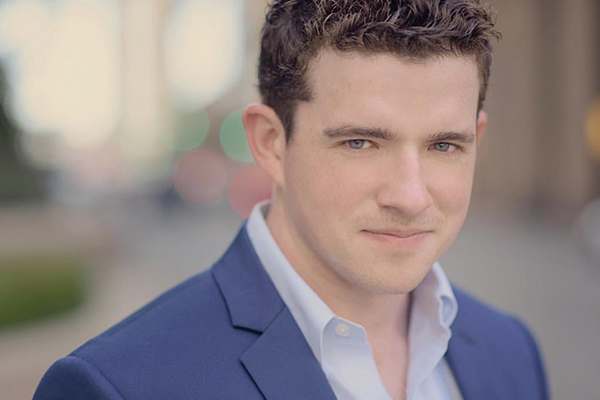 Emmett O'Hanlon
Novice's Friend
View Website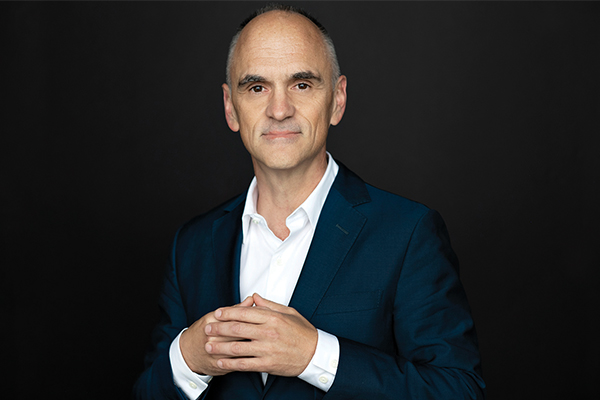 David Neely
Conductor
View Website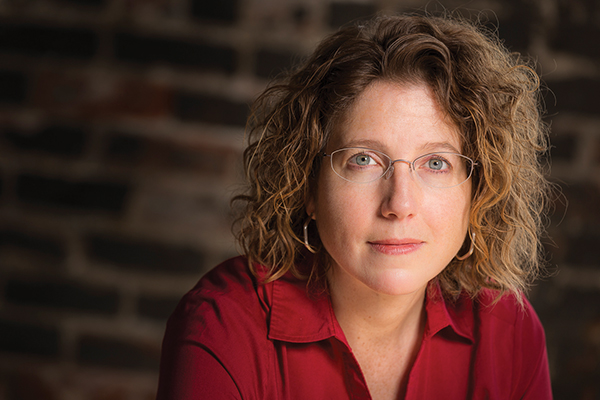 Kristine McIntyre
Director
View Website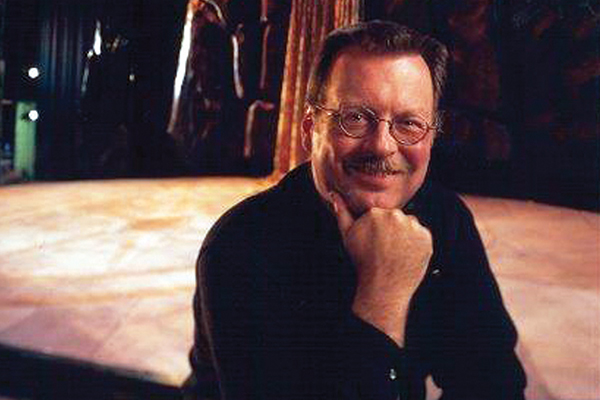 R. Keith Brumley
Scenic Design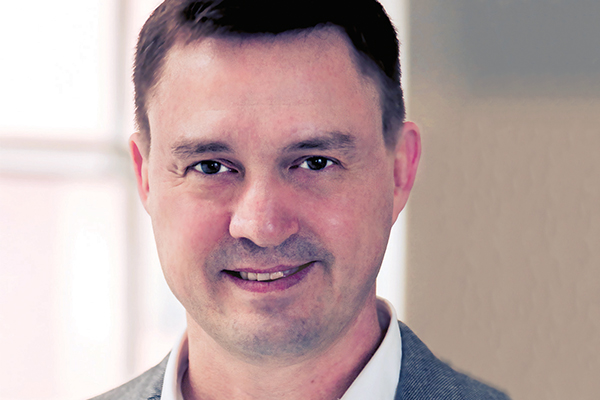 Barry Steele
Lighting and Projection Design
View Website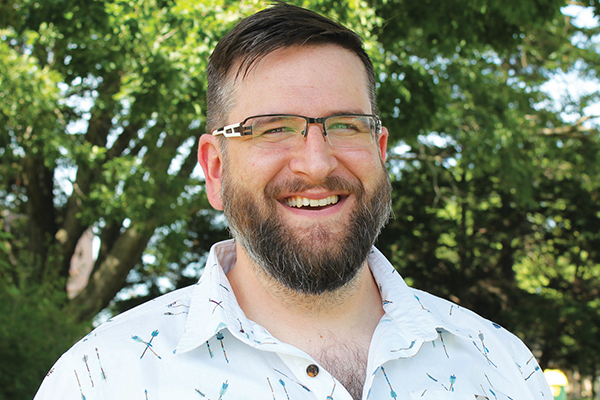 Jonathan Knipscher
Costume Design
View Website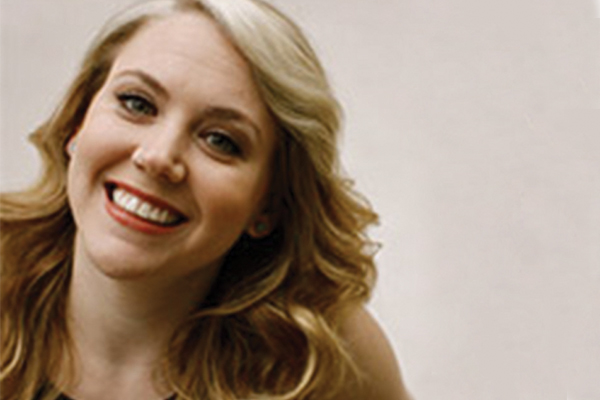 Brittany Crinson
Hair and Make-up Design (for Elsen and Associates)
Synopsis
The Story
Late 18th century, on board the battleship H.M.S. Indomitable
Prologue
Captain Vere, as an old man, is haunted by memories of a disturbing incident in "the summer of 1797."

Act I
The H.M.S. Indomitable receives newly press-ganged recruits taken from merchant ship The Rights o'Man. One of them, the stammering Billy Budd, is sent to the crow's nest; Billy sings of his happiness, "Farewell, old Rights o'Man," which alarms the officers, who think he is referring to political rights. Claggart, the master-at-arms, instructs his corporal Squeak to make Billy's life difficult, and Billy is warned to stay out of Claggart's way. In Vere's cabin a week later, two officers tell him about Billy's song but he advises them not to worry. Below deck the men are singing when Billy leaves to fetch some tobacco from his kitbag. He finds Squeak going through his things; Squeak pulls a knife but Billy knocks him down. Claggart is forced to put his spy in chains. Left alone, Claggart sings of his hatred for Billy.

Act II
Claggart asks to register a complaint with the captain—who is irritated by his sycophancy. They are interrupted by the call to engage. The French have been spotted but escape into the mist. Claggart returns to making his complaint and Vere agrees to talk to Billy. Back in Vere's cabin, Claggart formally accuses Billy of attempted mutiny. Billy is incensed and, unable to get any words out, strikes Claggart dead. Vere orders a court martial and Billy is condemned. The following day, Dansker tells Billy that the ship is on the edge of mutiny, but Billy urges him to keep the peace—otherwise more will hang. Just before he is hanged Billy calls out his blessings on the captain ("Starry Vere, God bless you").

Epilogue
Vere, now an old man, mourns his actions. He knows that he could have saved Billy, but takes some comfort from his final words.
Director's Notes
by Kristine McIntyre
Why does evil exist? Are we really powerless to stop it? And why does Billy have to die? These are the central questions of Britten's Billy Budd, and I'm not sure the opera provides many answers.

E.M. Forster wanted to craft a story about Goodness and about the redeeming power of love. He wanted to "tidy-up Vere"—which is British intellectual speak for making Vere less obnoxiously indifferent and more human than Melville's version. Forster wanted certainty and he wanted redemption. In the hands of Benjamin Britten, the opera becomes a masterpiece of moral crisis, an exploration of regret and loss, what is just and what is right. It was Britten who added the Prologue and Epilogue, turning the opera into a memory play with Vere as its tortured and perhaps unreliable narrator. For Britten's Vere, forgiveness is elusive and the opera ends just with Vere's voice, a man alone in a universe where God may not exist. Redemption may have been out of reach for Herman Melville, too. He began Billy Budd right after the death of his youngest son Stanwix and was still haunted by the suicide of his older son Malcolm, who shot himself to death in his bedroom at age 18. His boys became Billy and the novel an elegy from a regretful father to his two dead sons. Forster said the novel "reaches straight back into the universal, to a blackness and sadness so transcending our own that they are indistinguishable from glory." Britten has given us an opera that is just as glorious, even if it leaves us to answer these questions for ourselves.
Billy Budd Photo Gallery
Photos by Duane Tinkey
1. Roger Honeywell (Vere)
2. Craig Verm (Budd) and chorus
3. Roger Honeywell (Vere), Federico de Michelis (Flint), Dennis Jesse (Redburn)
4. Ryan C. Connelly (Squeak) and Zachary James (Claggart)
5. Chorus
6. Zachary James (Claggart)
7. Zachary James (Claggart) and Christian Sanders (Novice)
8. Chorus
9. Roger Honeywell (Vere) and Zachary James (Claggart)
10. Chorus
11. Thomas Hammons (Dansker) and Craig Verm (Budd)