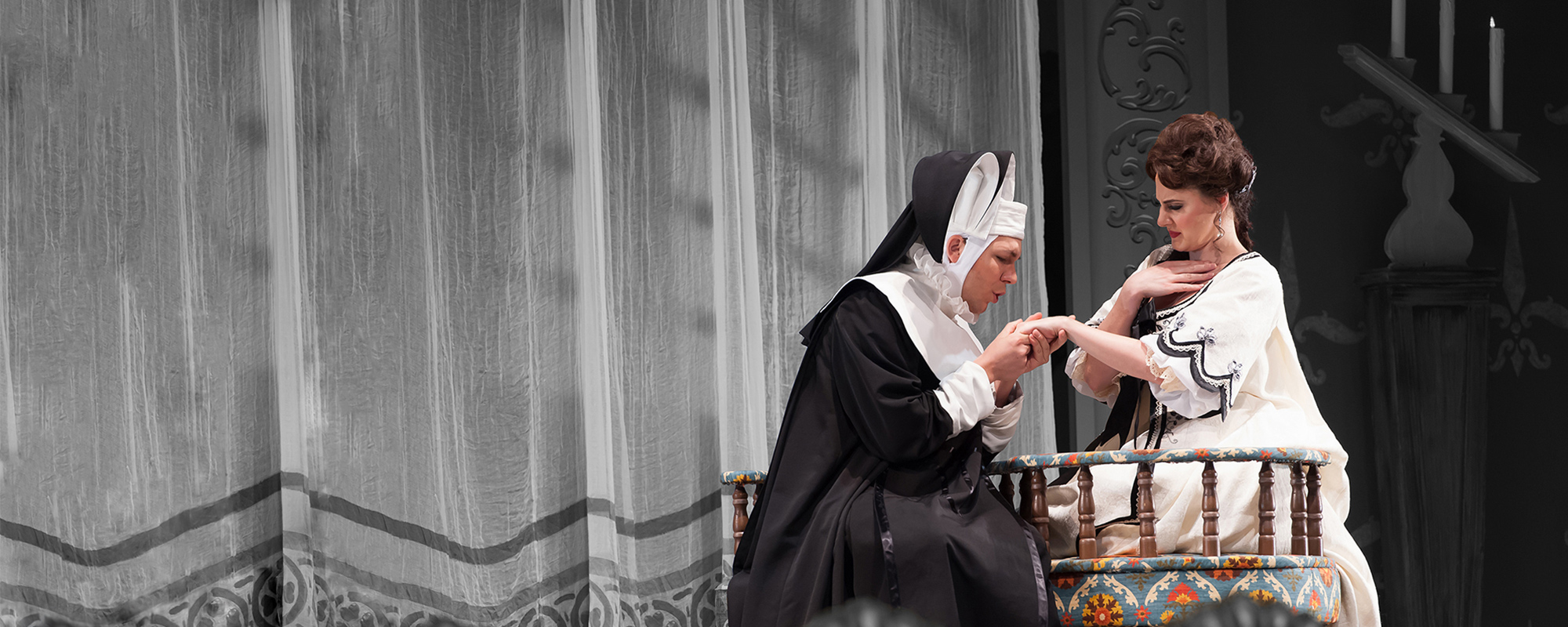 Le Comte Ory
Le Comte Ory
Rossini's effervescent Le Comte Ory is a comic tale of disguise, seduction, and the victory of virtue. The scene is the French countryside; the time, the Middle Ages during the Crusades. Count Ory, a young nobleman, will do just about anything to conquer the chaste Countess Adèle—but his page Isolier will do even more to win her love. The result is a triangle of intrigue, counter-intrigue, and counter-counter-intrigue that features some of the most gorgeous and vocally dazzling music in the operatic repertoire.

In this broadcast of our delightful 2014 production, tenor Taylor Stayton stars as the young Count Ory with soprano Sydney Mancasola and mezzo Stephanie Lauricella making their DMMO debuts as the Countess Adèle and Isolier, respectively. Baritone Steven LaBrie sings the role of Raimbaud, mezzo Margaret Lattimore sings Ragonde and bass-baritone Wayne Tigges sings the Tutor in this production led by Dean Williamson with direction by David Gately.

Funding for this broadcast of Le Comte Ory has been provided by PMC Grand LC in honor of Nancy J. Main.


The Virtual Broadcast
"Des Moines Metro Opera presents Le Comte Ory"
filmed and produced by our friends at Iowa PBS
Date/Time: Sunday, July 19 at 2:00pm (CDT)
Where: Online on Facebook, YouTube, IowaPBS.org, the PBS Video App or broadcast via television for Iowa audiences
Cost: This broadcast is free!
Performance link: Check back soon for the performance link.
Additional Le Comte Ory events:
Le Comte Ory Insights with Dean Williamson - July 16 at 1pm (YouTube)
Catching up with the Cast of Le Comte Ory - July 17 at 7pm (Facebook)
Le Comte Ory Prelude Talk with Joshua Borths - July 19 at 1:15pm (YouTube)
MUSIC BY
Gioachino Rossini
LIBRETTO BY
Eugène Scribe and Charles-Gaspard Delstre-Poirson after their own play
PREMIERED
20 August 1828
Paris Opéra
SUNG IN
French with English subtitles
COMPANY PREMIERE

RECORDED ON
15 July 2014 by Iowa PBS
The Artists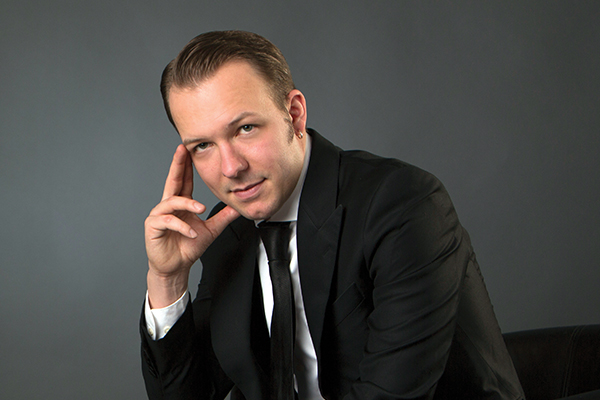 Taylor Stayton
Le Comte Ory
View Website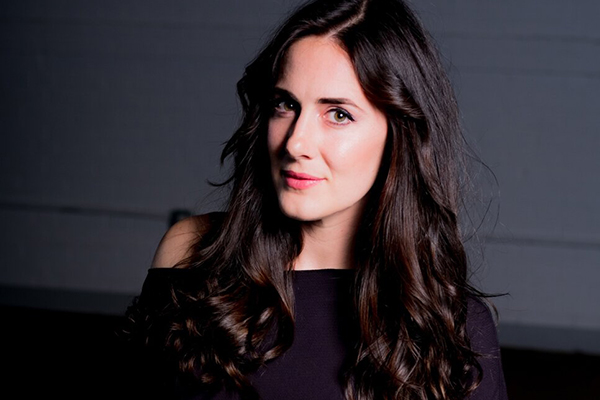 Sydney Mancasola
Comtesse Adèle
View Website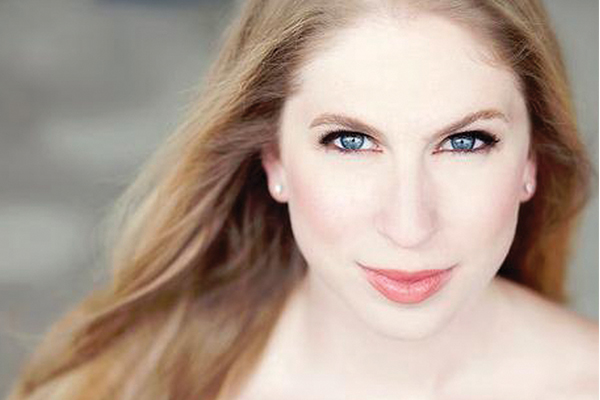 Stephanie Lauricella
Isolier
View Website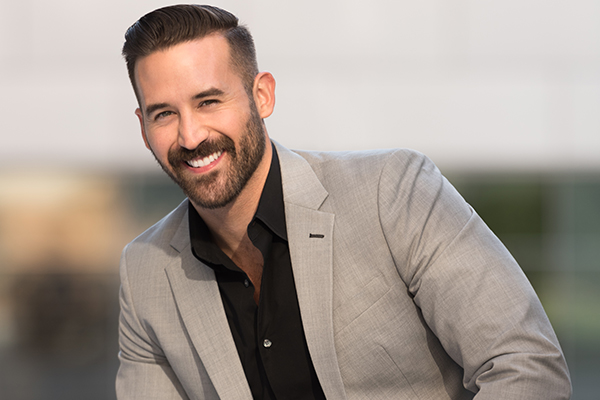 Steven LaBrie
Raimbaud
View Website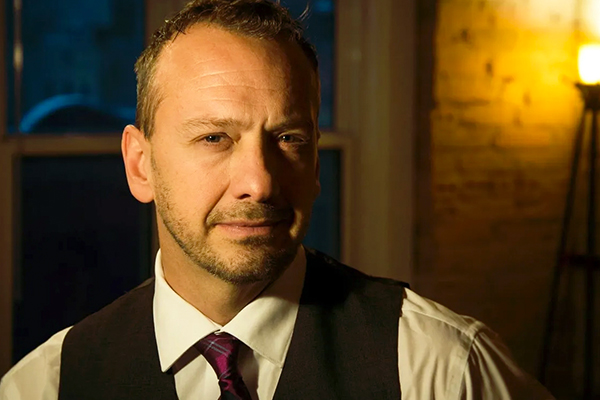 Wayne Tigges
The Tutor
View Website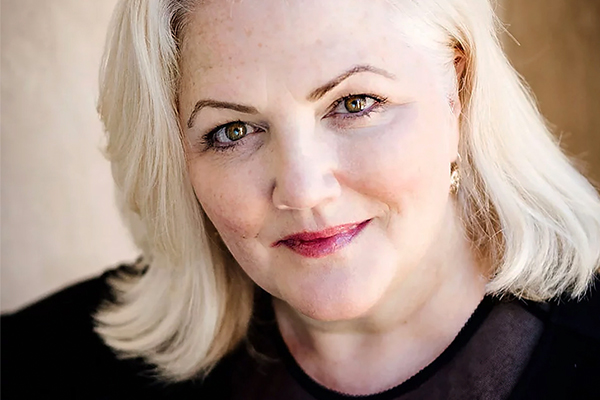 Margaret Lattimore
Ragonde
View Website
Dean Williamson
Conductor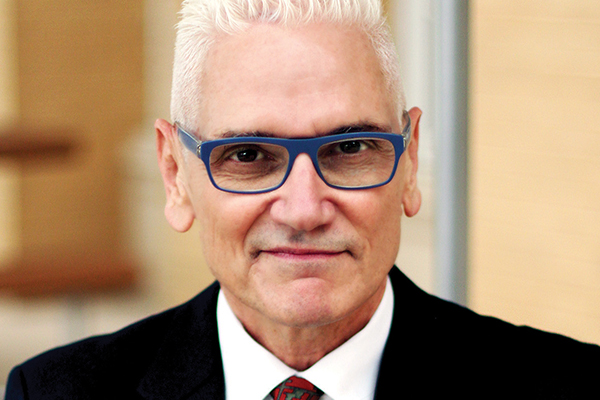 David Gately
Director
View Website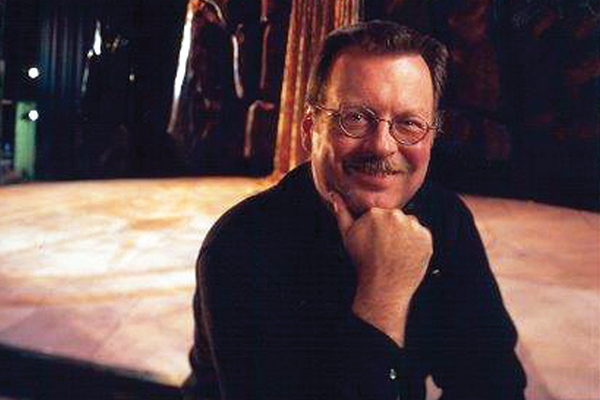 R. Keith Brumley
Scenic Design
Barry Steele
Lighting Design
View Website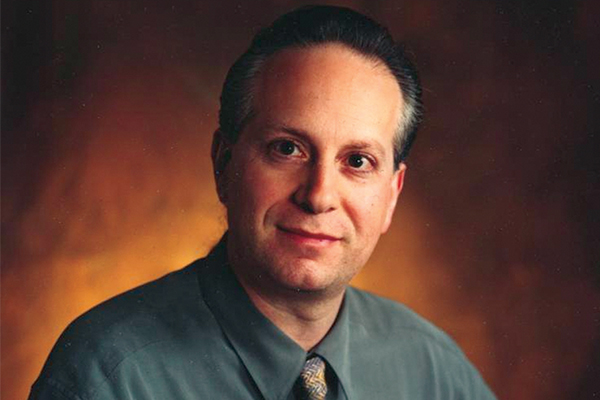 Howard Tsvi Kaplan
Costume Design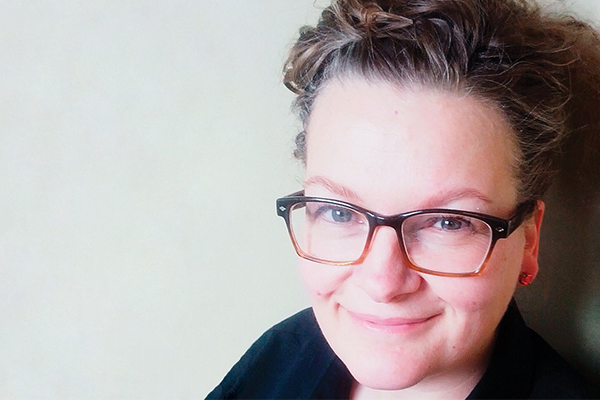 Joanne Weaver
Hair and Make-up Design (for Elsen and Associates)
Synopsis
Setting
In and around the castle of formoutiers, set in a 19th century theatre

Act I
The Count of Formoutiers and most of the men have left for the Crusades in the Holy Land, leaving behind the count's sister Adèle and her companion Ragonde. The young Count Ory is trying to win the countess, and with the help of his friend Raimbaud he has disguised himself as a hermit and taken up residence outside the castle gates. Ragonde is among the village girls and peasants gathered to get the holy man's advice. She tells the disguised Ory that Adèle is suffering from a strange melancholy and will come to consult him, much to Ory's delight. Ory's page Isolier arrives with Ory's tutor. The tutor, suspicious of the hermit's identity, leaves for reinforcements. Isolier, however, does not recognize his master and confides to the "hermit" that he is in love with Adèle and has planned to enter the castle disguised as a pilgrim. Ory, impressed by the idea, agrees to help but secretly plans to use it for his own ends. Adèle appears, lamenting her condition. Ory prescribes a love affair to cure her, which leads her to confess her feelings for Isolier. The "hermit" warns her away from the page of the libertine Ory, and, thankful for his advice, Adèle invites Ory to the castle. They are about to leave when Ory's tutor returns and unmasks him. When news arrives that the Crusaders are expected back in two days, Ory resolves to stage another assault on the castle before their return.

Act II
That evening the women angrily discuss Ory's plot. Cries for help are soon heard outside from a group of women who claim that Ory is pursuing them—but are, in fact, the count and his men disguised as nuns. Adèle admits them, orders a simple meal for the guests and leaves. Raimbaud, who has discovered the castle's wine cellar, enters with enough to drink for everybody. The men's carousing gives way to pious chanting as soon as Ragonde comes within earshot. Isolier informs the countess that the Crusaders will return that night. When Ragonde offers to tell their guests, Isolier realizes who they are and decides to play a joke on Ory. He extinguishes the lamp in the countess's bedroom as Ory approaches to pay her an unexpected visit. Misled by the countess's voice, Ory makes his advances towards Isolier. When trumpets announce the return of the Crusaders, Isolier reveals his identity and Ory is left with no choice but to make his escape.


Director's Notes
by David Gately
Early in my career I had experienced some success with a production of Rossini's The Barber of Seville that led to others, then others, and I quickly became a bit of a Rossini specialist. (The total number of Barbers clocks in at about 35 productions now.) Next came La Cenerentola, which led to about a dozen productions—the last being with the remarkable Isabel Leonard in her debut in the role. Following that was L'italiana in Algeri, one of Rossini's most madcap comedies, then a single production of Il turco in Italia in Chicago in the '80s and two productions of Le Comte Ory in the '90s. And finally at Wolftrap I directed the odd, but wonderful Il viaggio a Reims. These Rossini operas came to make up what I saw as my own private "Ring Cycle" of Rossini comedies.

Ory, though not the last, came rather late in the canon for me because it was a piece that was just not done all that much in the past few decades and it is hard to tell why. The piece is full of humor and vivid comic characters, perhaps not as well drawn as those in Barber, but still loads of fun. It has amazing music and a wildly unlikely and funny story set during the Crusades. Add to that a scene in the second act where all the male principals and chorus appear disguised as nuns and you have a wonderful comic romp. It's the only comedy that Rossini wrote in French, and in my opinion that change in language infuses Ory with a lighter touch than some of his Italian comedies. And other than a perhaps too brief ending, I think it is one of his most consistent comedies. Dramatically, there is not a lot to dissect. It's the kind of piece, rather, where one just needs to sit back and let the comedy roll over you. That is my wish for you with this production. Although the action of the piece takes place during the Crusades—we made a decision to update the costumes to a period closer to the time period when the piece was written, more in keeping with the style and spirit of the writing and to give the piece a sexier look. Enjoy!
Le Comte Ory Photo Gallery
Photos by Jen Golay
1. Taylor Stayton (Comte Ory) and Steven LaBrie (Raimbaud)
2. Taylor Stayton (Comte Ory) and chorus
3. Steven LaBrie (Raimbaud)
4. Wayne Tigges (Tutor)
5. Wayne Tigges (Tutor)
6. Stephanie Lauricella (Isolier) and Taylor Stayton (Comte Ory)
7. Abigail Paschke (Alice), Margaret Lattimore (Ragonde), Steven LaBrie (Raimbaud)
8. Principal artists
9. Taylor Stayton (Comte Ory) and Stephanie Lauricella (Isolier)
10. Women's chorus
11. Women's chorus
12. Sydney Mancasola (Comtesse Adèle) and Taylor Stayton (Comte Ory)
13. Taylor Stayton (Comte Ory) and Sydney Mancasola (Comtesse Adèle)
14. Men's chorus
15. Men's chorus
16. Taylor Stayton (Comte Ory), Stephanie Lauricella (Isolier), Syndey Mancasola (Comtesse Adèle)