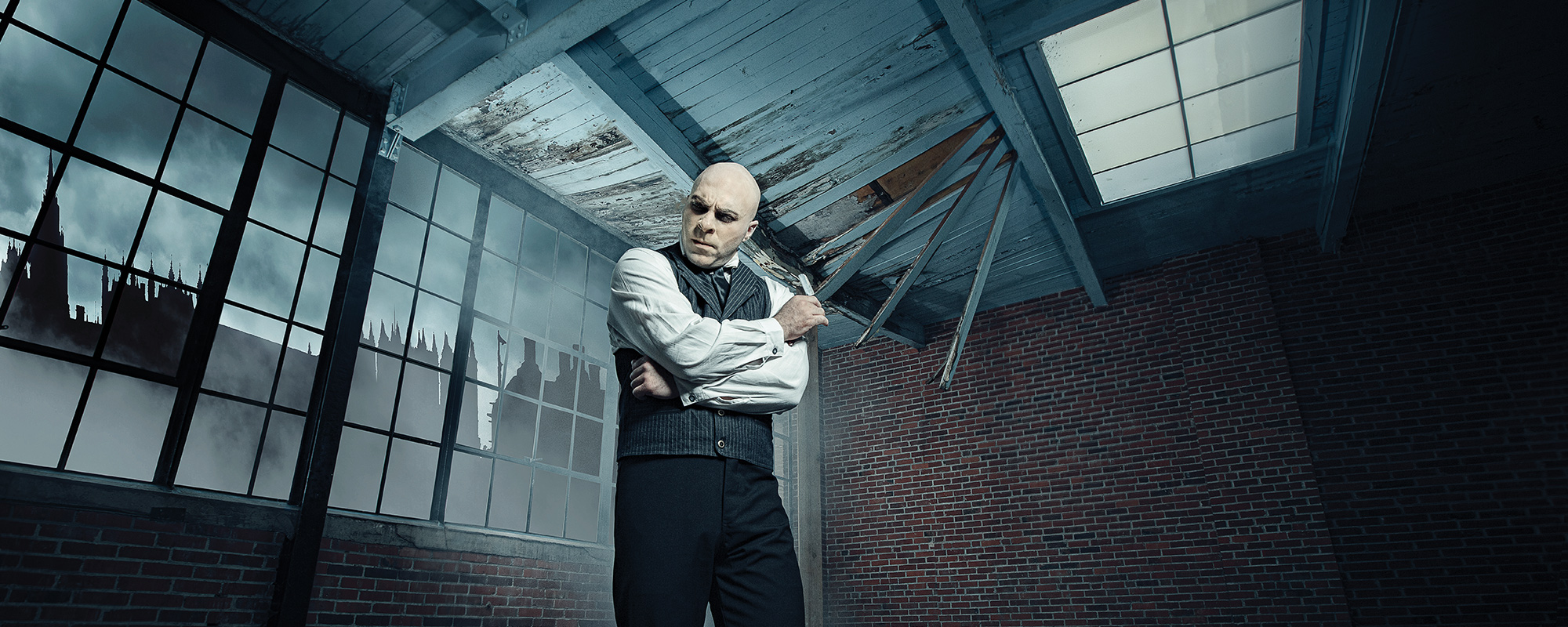 Sweeney Todd
Friday

JULY 2

7:30 PM

Sunday

JULY 4

2:00 PM

Friday

JULY 9

8:00 PM

Saturday

JULY 17

2:00 PM

Tuesday

JULY 20

7:30 PM

Thursday

JULY 22

7:30 PM

Sunday

JULY 25

2:00 PM
BUY TICKETS
Attend the tale...
A new production made possible by a leadership gift from The Lauridsen Family Foundation in honor of Robert L. Larsen

Sweeney Todd: The Demon Barber of Fleet Street was the rage of Broadway when it premiered, winning eight Tony Awards including Best Musical and Best Original Score. In the years since, it has migrated to the world's opera houses, thanks to its thrilling score - full of magnificent solos and sophisticated ensembles - and its larger-than-life characters.

After 15 long years, Sweeney Todd returns from wrongful exile and reopens his barber shop on Fleet Street in London. Together with the quirky, down-on-her-luck piemaker Mrs. Lovett, they cook up a plan that is both good for business and for vengeance. This musical thriller is a razor-sharp masterpiece that delves into the pitfalls of revenge, and will leave spines tingling long after its dramatic conclusion.

Exactly 25 seasons ago, Des Moines Metro Opera was on the vanguard of opera companies presenting this intriguing musical thriller as part of the 1995 Festival Season. This new production will be led by the Marshall and Judy Flapan Principal Conductor and Music Director David Neely and stage director Kristine McIntyre. Baritone Zachary Nelson and mezzo-soprano Lucy Schaufer make DMMO debuts as Sweeney Todd and Mrs. Lovett, respectively.
Performances
Saturday, July 17 - SOLD OUT
Tuesday, July 20 - SOLD OUT
Thursday, July 22 - only a few seats remain!
Sunday, July 25 - only a few seats remain!
Add your name to the waitlist by emailing boxoffice@dmmo.org.

Listen to the Sweeney Todd podcast with Joshua Borths >

MUSIC AND LYRICS BY
Stephen Sondheim
BOOK BY
Hugh Wheeler

FROM AN ADAPTATION BY
Christopher Bond

ORIGINALLY DIRECTED ON BROADWAY BY
Harold Prince

ORCHESTRATIONS BY
Jonathan Tunick

ORIGINALLY PRODUCED ON BROADWAY BY
Richard Barr, Charles Woodward, Robert Freyer, Mary Lea Johnson, Martin Richards, in association with Dean and Judy Manos

PREMIERED
1 March 1979
New York, NY
SUNG IN
English (with English supertitles)
PREVIOUS PRODUCTION
1995
The Artists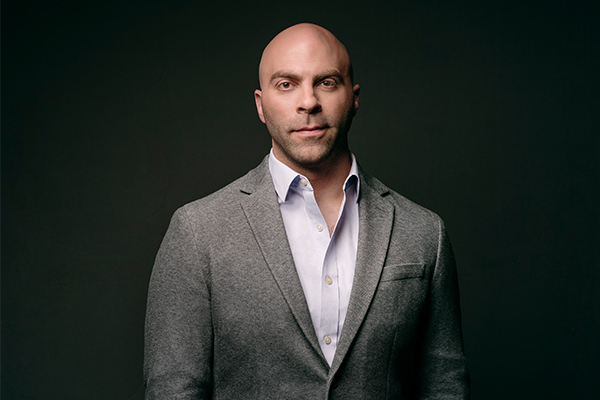 Zachary Nelson
Sweeney Todd
View Website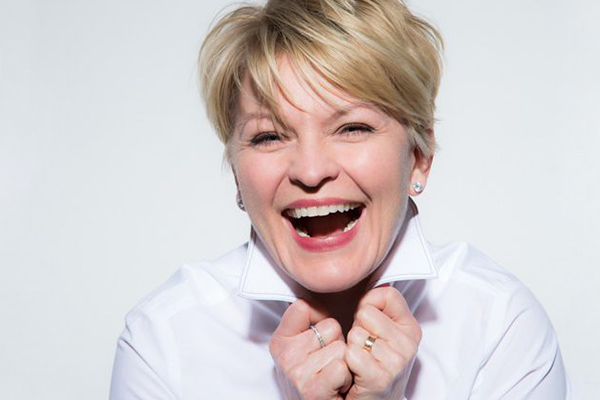 Lucy Schaufer
Mrs. Lovett
View Website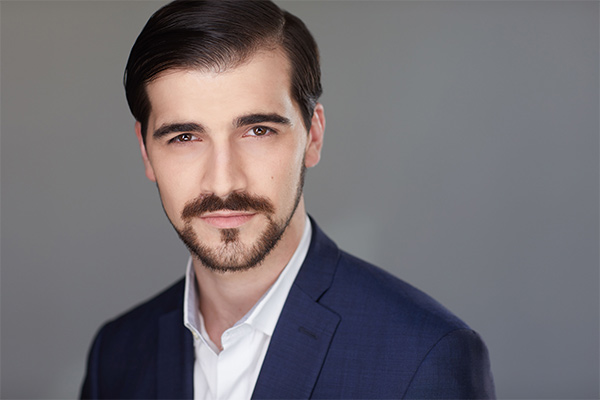 Ben Edquist
Anthony
View Website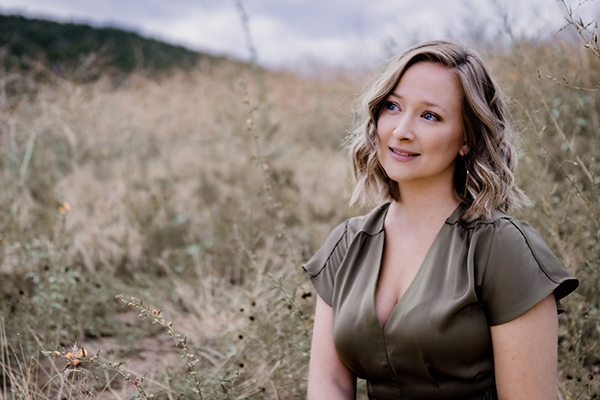 Grace Kahl
Johanna
View Website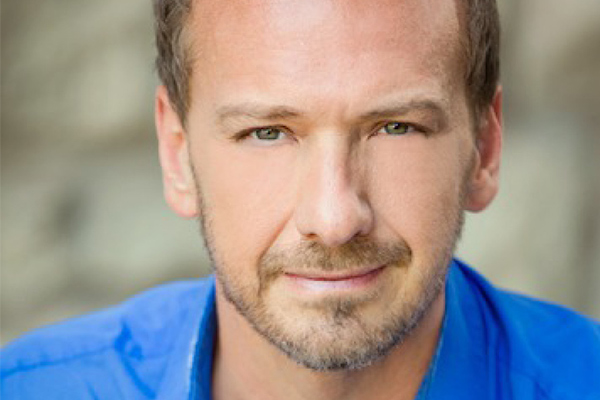 Wayne Tigges
Judge Turpin
View Website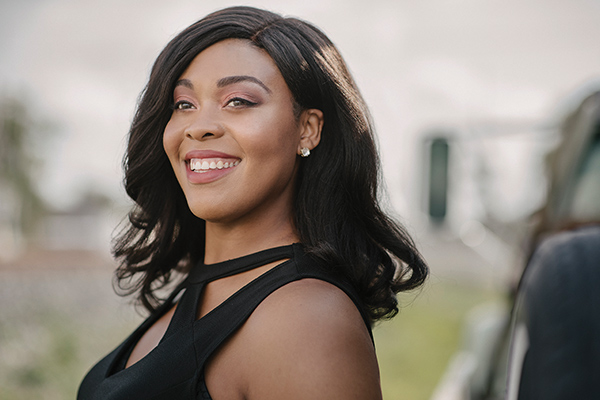 Zoie Reams
Beggar Woman
View Website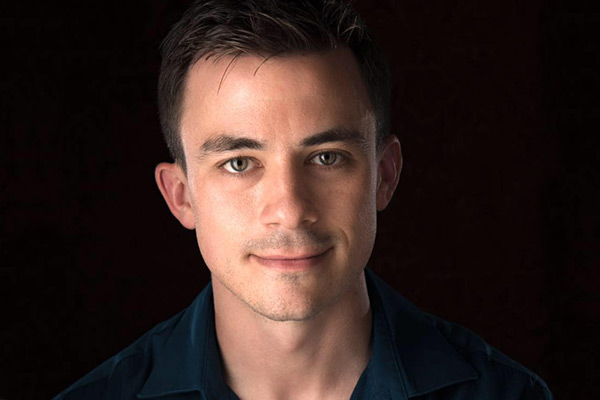 Christian Sanders
Tobias Ragg
View Website
Corey Bix
Beadle Bamford
View Website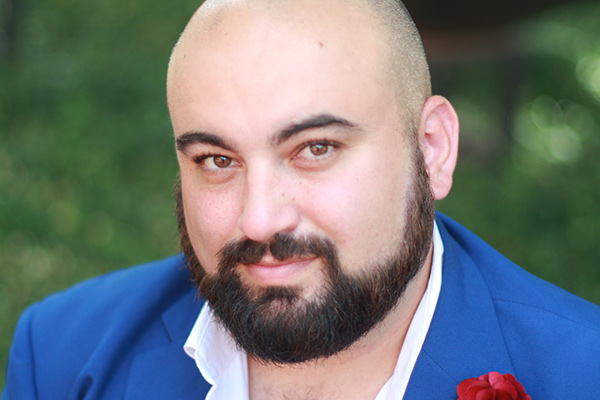 Peter Scott Drackley
Adolfo Pirelli
View Website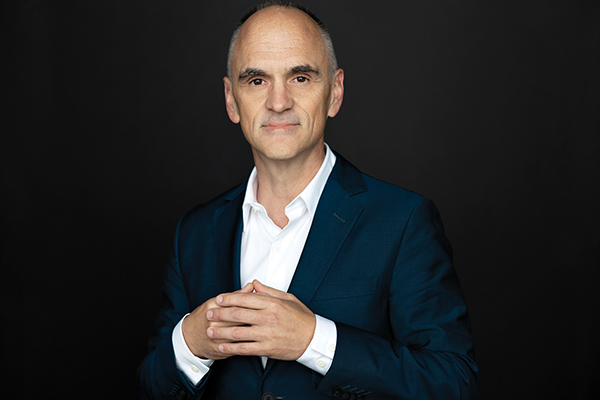 David Neely
Conductor
View Website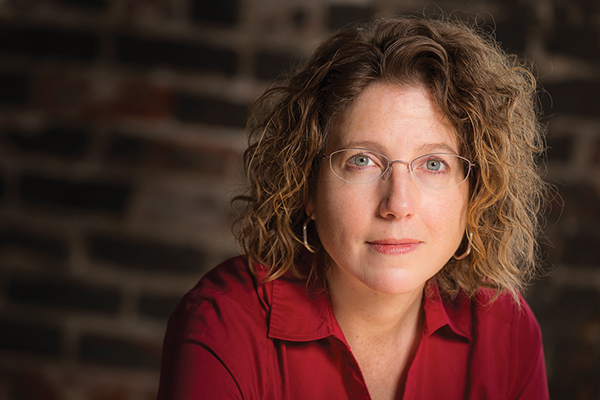 Kristine McIntyre
Director
View Website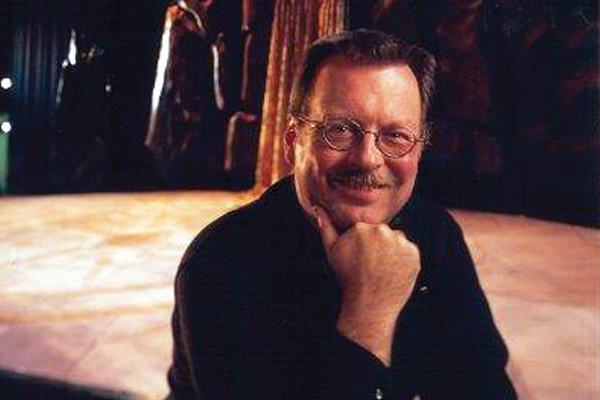 R. Keith Brumley
Scenic Design
Kate Ashton
Lighting Design
View Website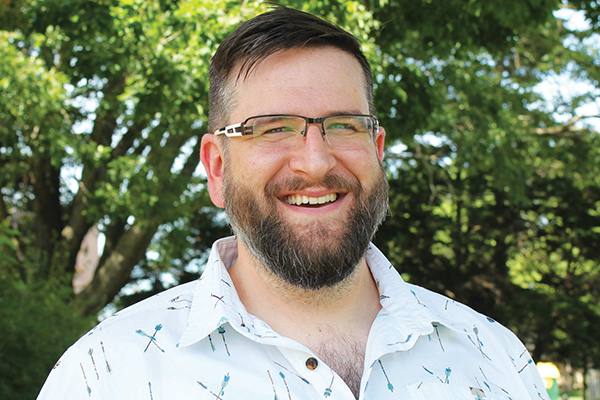 Jonathan Knipscher
Costume Design
View Website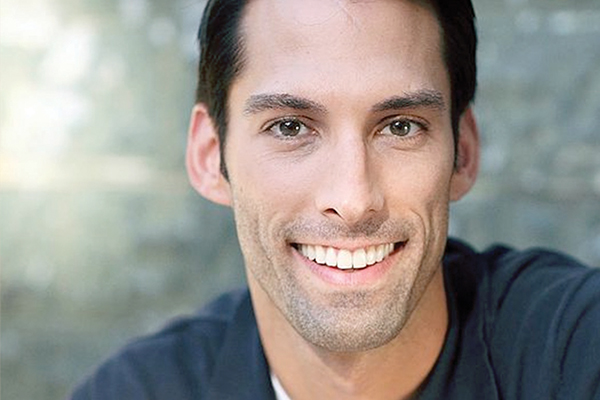 Todd Rhoades
Choreography
View Website
Synopsis
Act One
On the London docks, Anthony Hope, a young sailor, expresses his joy at being back in the city. His companion, Sweeney Todd, is not so sure. A Beggar Woman appears and seems to recognize Todd, but he fends her off. Dismissing Anthony's offer of money, Todd tells the sailor to seek him out on Fleet Street.
Todd enters a Pie Shop belonging to Mrs. Lovett, who is thrilled to have a customer but the first to acknowledge that her pies are awful, meat being so hard to come by. When Todd inquires about renting the empty room above her shop, Lovett relates the sad story of Benjamin Barker, a foolish young barber whose pretty wife Lucy was coveted by the evil Judge Turpin. After seducing and raping Lucy, the Judge arranged to have Barker transported to Australia for a crime he didn't commit. As Todd shouts in anguish, Mrs. Lovett realizes that he is actually Benjamin Barker. She tells him that Lucy took arsenic but Judge Turpin has adopted his daughter Johanna. She then brings Todd his razors and Todd is thrilled to be reunited with his old friends.
Outside Judge Turpin's mansion, Anthony is captivated by the sight of Johanna, who sits in her window singing. Anthony buys her a bird from a passing bird seller and the two instantly fall in love. Judge Turpin returns home accompanied by the Beadle Bamford. While Turpin orders Johanna back inside, the Beadle warns Anthony to stay away and kills the bird.
In St. Dustan's Marketplace, Tobias hawks Pirelli's Miracle Elixir to an admiring crowd. When Pirelli himself appears, Todd challenges him to a shaving contest and wins easily. Later in his shop, Todd expresses his hope that the Judge will soon pay him a visit. Anthony arrives full of plans to elope with Johanna and begs Todd's help, unaware that Johanna is Todd's daughter. Lovett tells Todd to kill Anthony and keep Johanna, to whom she promises to be a loving mother. Pirelli and Tobias appear. After Mrs. Lovett takes Tobias downstairs for a meat pie, Pirelli tries to blackmail Todd by threatening to reveal his true identity. In response, Todd slashes Pirelli's throat and shoves the body in a trunk.
The Judge tells the Beadle that he intends to marry Johanna but is worried by her lack of enthusiasm for the match. While the Beadle convinces the Judge to attend to his appearance by getting a proper shave, Anthony proposes to Johanna and the two decide to run away together. The Judge arrives at Todd's shop for a shave and Todd believes the hour of his revenge is at hand. However, his plans are interrupted when Anthony rushes in and begs his help in hiding Johanna. Furious, the Judge vows to lock Johanna away and storms out. Todd rages about his ruined plans and Lovett reminds him that they need to dispose of Pirelli's body. Suddenly inspiration strikes - they can recycle Todd's victims into meat pies. They celebrate Lovett's genius.
Act Two
Lovett's newly-expanded pie shop is mobbed with customers. While she and Tobias struggle to keep up with the crowd, Todd welcomes the arrives of an elaborate new barber chair, which will deliver his victims directly to Lovett's bake-house via a chute in the floor. As Anthony searches hopelessly for Johanna and Todd begins to systematically kill his customers, the Beggar Woman warns passersby about the strange odors from Lovett's bake-house.
Mrs Lovett sits in the parlor, playing her new harmonium, counting her money and fantasizing about being married to Todd. He, however, is obsessed with revenge. Anthony arrives to ask for Todd's help in freeing Johanna from the madhouse in which the Judge has confined her. Todd agrees and makes him over into a wigmaker to help him gain entry to the asylum. Todd then writes to the Judge, trying to lure him back to the barber shop.
Mrs. Lovett knits a muffler for Tobias, who expresses his warm feelings for her and his mistrust of Todd. Fearing Tobias has become too suspicious, Lovett locks him in the bake-house. When she returns to her parlor, she discovers that the Beadle has arrived to investigate complaints of foul smells from her ovens. Todd returns just in time to allay suspicions and take the Beadle upstairs for a free shave.
Tobias begins to suspect that Lovett's pies are made from human remains just as the Beadle's body appears down the chute. Terrified and on the brink of madness, he hides in the dark as Todd and Lovett come to look for him.
Anthony finds Johanna in the asylum and the two escape, but not before Johanna kills her captor. The lunatics run free as Anthony and Johanna flee to the safety of Todd's shop. Anthony goes for help, leaving Johanna behind disguised as a sailor. The Beggar Woman suddenly enters and Johanna hides. When Todd returns, the Beggar Woman tries to warn him about Lovett. Sensing the Judge's imminent arrival, Todd kills the Beggar Woman and then exacts his revenge on the Judge, but not before revealing his true identity. Johanna emerges from hiding and narrowly escape becoming one of Todd's victims.
In the bake-house, Lovett finishes off the Judge and then tries to drag away the body of the Beggar Woman. When Todd stops her, he realizes the Beggar Woman is none other than his wife Lucy. Finally understanding Lovett's deception, he feigns forgiveness but shoves Lovett into the oven. Tobias appears from the darkness and kills Todd. The company proclaim that we are each a little like Sweeney Todd and then disperse into the city.
The Music
Des Moines Metro Opera founder Robert L. Larsen explains how Sondheim's musical thriller came from Broadway to Des Moines Metro Opera's stage.
The origin of this strange tale may have been a recorded murder in the later 18th century in the area of Fleet Street in London. A version appeared in serialized form for The People's Periodical and Family Library—a 16-page weekly penny newspaper in November 1846. It hit the stage in a version by George Dibden Pitt in March of 1847. The production was full of sensational stage effects including a disappearing barber chair. The Pitt version was the first of many stage versions, mostly melodramas, in which virtue triumphed over vice...

Continue reading >